Me & Susan Cain: Far From Where I Started…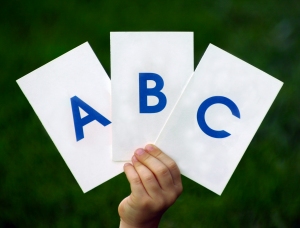 "You gain trust by asking not what people can do for you…but what you can do for others." ~Keith Ferrazzi
In May, Megan asked me to be a part of Project ABC. I was deeply honored and I quickly accepted.
My audience business, Speak for the Meek is about working with introverts to improve their communication skills such as public speaking and having deep one-on-one conversations.
In June, I submitted my first post for Project ABC detailing my journey as a former meek speaker to wanting to help empower others. I shared with you the story of how as a college student I struggled with the decision to part with $600 to be a part of Mirasee's Audience Business Masterclass and how my decision to enroll is possibly one of the best decisions of my life.
One of the lessons that Danny teaches us and one I have known all my life is that to be successful you have to build genuine relationships. Guest posts, joint-ventures, guest webinars – they all come from having a genuine relationship.
Today I want to share with you the most important lesson I've learned about connecting with people you have never met.

A Week after submitting my First Update
Shortly after I submitted my first update to Megan, I started emailing my list of heroes – people who I admired and people who were seen as "superstars" in the introversion or communication niche. I created this list back in March as one of the homework assignments to identify successful people in our niche.
At the top of my list was Susan Cain, author of the best-seller Quiet: The Power of Introverts. Susan is my hero and someone I always aspire to be: a role model for others, a charismatic speaker, a best-selling writer, and an overall amazing person.
This is where most people will think, if I could get Susan Cain to help me, my blog would take off instantly. But that's where I would have been wrong. "Can you help me" is probably the most common thought anyone has when they think about connecting with someone powerful or higher up.
Like Susan, your niche's celebrities get requests for help all the time; just ask Danny. While Susan and Danny would like to help everyone, there is not enough time for them to feasibly do so. As a result, these emails and requests go unnoticed.
Instead of asking Susan what she could do for me, I asked what could I do for Susan.
I read a newspaper article earlier that month that mentioned that Susan was working on a public speaking course for introverts. I have years of experience and multiple state and national championships. I love Susan as person, I love her message, and I love public speaking. It was a perfect match.
My email headline was: "From one introvert to another: How can I help you?"
In my email I mentioned my experience with public speaking  and that I would love the opportunity to work for Susan.
The kicker?
I would do it for free – this was how committed I was to Susan's success because at the end of the day, my mission is to help empower others: the money isn't my primary driver.
I received a reply only five-minutes later! Sadly it was only an auto-reply.
"Dear Reader, Thank you so much for your letter – and I'm so sorry that I can't respond personally! I wish that I could answer every note, question, and request that comes my way…"
I read the email and told myself how proud I was of myself for sending that email in the first place.
A Week Later
A week later, I received another email from Susan, this time it was personal!
"Dear Davis…I'm traveling home from Tokyo now but will be in touch as soon as possible… I am inspired by your story and I know others will be, too. Thank you for taking the time to write."
I couldn't believe it. One of my heroes taking the time to email me.
The following week, Susan and I spent 2 hours on Skype talking about our interests and all the things we had in common. I mentioned Speak for the Meek once, but other than that the conversation was about helping Susan.
Two Weeks Later
After our lovely Skype call, Susan wanted to meet me in person so she  flew me up to New York to spend the weekend with her and Paul, her business partner and another amazing individual. We spent an entire day getting to know each other and brainstorming ideas we had for starting a Quiet Revolution.
Susan and Paul treated me like they treated each other, as old friends. From that weekend, our long-term project and start-up was born. We would help empower introverts all over the world.
My Results?
Susan and Paul have been amazing to me: adding me to their start-up team, connecting me with amazing people like Pam Slim, and even giving me a stipend for my work over the summer; the best part is I never asked for anything in return.
And on my end, I honored my promise and spent about 40 hours each week following the meeting until I was back at Yale crafting a public speaking course: creating a course outline, lesson plans, and transcripts for each lesson. It was tiring work, but I loved every minute of it. The course is currently in production and I am working on a second communication course.
My desire to help Susan was genuine. I carry this desire when I am reaching out to other superstars in my niche: I think about how I can be useful to the people I want to connect with and ways I can contribute to their community.
My approach has landed me numerous guest posts, but more importantly the friendship of the people behind the blogs I write for. I've been lucky to be able to connect with many of my heroes including Scott Dinsmore, Barry Davenport, Jenny Blake, Vincent Nguyen, and Keith Ferrazzi.
Where am I headed next?
Since teaming up with Susan, I moved my launch date forward to Spring of 2014: but I am not complaining.
My plans moving forward are to
Continue my work with Susan
Write more guest posts (at least one a week)
Hold weekly workshops at Yale about communication skills
Find a Mastermind group for myself
Gain at least 1000 subscribers on my blog before my Spring Launch date.
Now that you know more about me, I'd like to know about you.
What experiences have you had with reaching out to people you admire? What approaches have been successful? What has not?