Ask the Readers: What's YOUR Social Media Secret?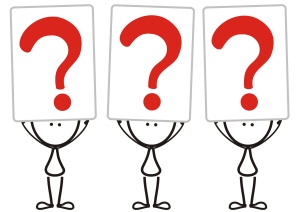 You may have noticed that the Mirasee team has started being a little more active on Twitter lately, thanks in large part to Stephanie Montreuile, the social media expert who helped us plan our strategy and who I had the pleasure of interviewing for our podcast earlier this week.
I'm not going to lie – not everyone was as excited about it as I was.
Even I can admit it – Twitter is weird.
Come to think of it – ALL of social media is weird.
We check into locations on 4Square.
We Pin pictures of things we can't afford and crafts we'll never do (*cough*) on Pinterest.
We take pictures of food before we eat it on Instagram.
And there's a good reason for all of it – it helps us build relationships, and learn about your customers and promote our wares – but it's a little overwhelming before you understand the individual conventions of each platform.
And there's just so many of them.
You learn pretty quickly that it's a good idea to start with just one, get familiar with it, and then move on to another, and as you master a few different platforms, you start to realize just how different engagement is on each of them.
It differs by platform, by audience, by industry and by goals, and there's no one single right or wrong way to do it. A case can be made for just about every method, technique, strategy and trick.
For me, the best way to learn and start to enjoy Twitter, was just to start doing it. I logged ona couple of times a day, and retweeted or favorited a couple of posts, maybe tweeted a thought or a blog post I liked, and followed bloggers cartoonists and other folks who interested me.
It felt REALLY forced for awhile – but then people started engaging back with me. We asked each other questions, shared resources and laughs… we started to really engage with each other.
As soon as that started, I was hooked. Now I have to limit my Twitter time so I can still get other things done. 🙂
All of this makes me wonder – what do you do?
Are you dedicated to one platform? Do you have a strategy you follow, or do you go with the flow? Do you wish you were more in touch with social media, or do you just want to avoid the whole thing?
Let us know in the comments!