Small Business Planning: Why Start-Ups Can't Tweet, Blog, Digg and Stumble All Day Long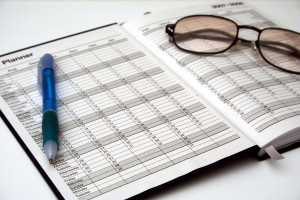 All industries survive by dint of a mutual agreement that certain things matter.
The arrangement seems to go that if enough people start to say the same thing in unison, theories become facts and pretty soon gospel. In this regard, digital marketing is worse than most: after all, it's our job description to broadcast information, so telling other people to do the same thing is really only fueling our own credibility.
I'm going to go out on a limb here and say that, for almost all but the largest businesses, this is a habit we need to curb.
A recent Forbes article commented, "despite their dedication and belief that social media is the Hail Mary of small business owners everywhere, more than 60% of small business owners say they haven't seen any return on their investment from their engagement online. None."
Here's why…
How Spreading Yourself Too Thin Affects the Whole Brand
If you're a thriving multinational, sure it's worth having a social media department with dedicated employees for Pinterest, Facebook, Google+ and the myriad other platforms competing for our attention.
But let's face it – this is the exception rather than the rule. Most small businesses will have one employee taking care of digital strategy with, if they're lucky, an intern or two filling in the gaps. As a result, the advice of nearly every industry forum and website has them posting on Google+, Facebook, Pinterest, Twitter, blogging regularly, and then in the latter stages of exhaustion using LinkedIn, Digg and StumbleUpon.
This punishing assault course of social media sharing generally results in platforms with few followers and poor engagement. Businesses are going through the motions without really seeing the benefits these platforms have to offer. Social media is undeniably one of the greatest inventions of the modern age, principally because it unites us across time zones and geography, a factor that offers powerful incentives for big business trying for forge a global presence.
Now if you're an electrician based in a small town, how is this going to help you?
Rather than putting two hours aside to build a Google Circle, you're going to see a far better ROI from flyer dropping and clever local advertising.
Choose Wisely: Select One or Two Platforms Right for Your Niche
If you're a law firm or an accountant, for example, I would say having a Facebook page is next to useless.
While the logo adds a certain trust factor, the likelihood of real brand engagement via Facebook is slim. Your clients are professionals with busy lives, whose trust is not likely to be won via the younger demographic and lighter tone of Mark Zuckerberg's platform.
The point here is to understand which niches favour which platforms.
Twitter, for example, might work well for a law firm. The fast paced environment offers perfect fodder for news updates and legal gossip, while the transparency of the follower networks offer a useful competitor analysis activity for understanding how your rivals are approaching brand engagement.
LinkedIn would be an even better fit: here's a superb B2B platform used by CEOs and business leaders. Running effective campaigns on these platforms alone takes a commitment which can be a strain on a smaller company. So manage your resources wisely, and use your marketing time doing something which is going to pay off.
Plan Your Strategy for 5 Minutes, Then Execute For 15
If I'm working with small business owners, firstly we decide whether it's even worth them using social media. If they're in the service industry – plumbers, electricians, tree surgeons and so forth – the chances are we'll go for a Google Places campaign and skip the social media altogether.
If, however, they're a small business with a product which is available via their website, then the scope for using social media is a lot wider. What I tell these folks is this: put aside 20 minutes per day to work on your social media. For the first five of those, sit and think about what you're going to do.
If you're on Pinterest, ask yourself what images you're going to share and who you want them to reach. If you're on Google+, figure out which circles you're disseminating today's information to; if they're not wide enough, spend time building the circles before posting today's links. Those fifteen minutes can then be spent using the platforms to intelligently put your brand's message out there.
Over time, your accounts build serious followers who can see the commitment, patient and methodical, you've put into running your feed. This kind of approach is enormously effective besides the more commonplace scattergun method in which brands post sporadically over multiple accounts.
In all these cases, I reiterate the message not to get distracted.
Stick to one platform for your daily twenty minutes until that platform is making you money.
Is Social Media Paying for Itself? If Not, It's Costing You Money
Of course, whether or not social media is paying for itself is a difficult thing to measure.
But on some level, the efficacy of intelligent social media outreach does become visible over time.
Increased website traffic and engagement would be one good example, increased sales and newsletter sign ups would be another. My message is that small business owners need to be realistic about their time on social media sites and come to a firm conclusion about whether it's helping or hurting the brand.
Time, after all, is money, and the only reason to be proactive on social media is if this is going to build your brand and ultimately translate into revenue. As the world descends into a chaos of tweeting and sharing, +1'ing and stumbles, it's time to slow down a little and recognize the Faustian pact these platforms offer.
I think it's time, as digital marketers, we put our clients first once again and keep them from wasting days, months and years of their lives on attempting a global branding strategy inappropriate for their business.
What do you think? Where does your Social Media energy go – and have you seen a good return on your investment?