Small Business Networking: Six Things That You ABSOLUTELY NEED to Know Before Dropping a Dime on a Chamber of Commerce Membership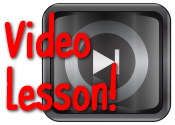 When it comes to building a business fast, referrals and small business networking are some of the more powerful strategies you can use. Because of this, there is a temptation to sign up for any and all networking options available, and first on the list is usually the local Chamber of Commerce.
A Chamber of Commerce (sometimes called a Board of Trade) is a business group or network whose goal is to further the business interests of its members. Does this sound a little vague to you? Well, that's because it is! What sort of things it can do and still be called a "Chamber of Commerce" is open to a lot of interpretation.
To help you navigate these sometimes murky waters, we've compiled a list of six things that you should do or consider before buying a Chamber of Commerce membership.  Before you get too excited, remember that no matter how much research or preparation you do, your mileage may vary. There is a huge range of variation in the quality and benefits offered by different groups, and before you drop your hard-earned cash on a Chamber membership, you want to make sure that you are going to get the most out of it. And that means avoiding the ones that believe their obligations can be met by throwing a quarterly wine and cheese mixer.
Here are the six guidelines to follow when choosing a Chamber:
1. Do not join a chamber without visiting a regular meeting
Many Chambers have free and frequent meetings and events that a potential new member can visit before making a financial commitment. Attend as many of these as you are allowed to before joining officially. Not only will you get a feel for the active members of the Chamber and the types of businesses and business owners that are involved, but it will also give you some face-time with those individuals before even signing up.
2. Do not join a chamber without visiting with your rep
It is critical to get to know the staff at the Chamber before joining it. They can fill you in on all kinds of details that may otherwise be hard to learn. What are the annual dues? What do you get for those dues? What issues is the Chamber currently working on? What are the committees you can be a part of? What has the chamber accomplished in the past? Are there obligations on you other than your dues? And most importantly, what can the Chamber do for you?
See? You need to talk with someone on the inside. For that matter, you should take the time to speak with some actual members of the Chamber as well. Preferably those with businesses that are similar to yours. See if it has helped them. Do they attend the events? Have they made any good connections? If it worked for someone else, it may just work for you.
3. Understand that you have to work it
You have to work it – Just showing up at the wine mixer ain't gonna cut it. Here are some business marketing tips that will help you get the most out of the chamber if and when you decide to join:
Attend as many events as possible. If the point is small business networking, you've got to network when the networking is good.
Meet as many people as possible. New people. In a wide variety of businesses. You may not need the service a person is offering, but if one of your customers ever does, this new friend will notice the favor and be likely to return it.
Get involved with the Chamber itself. If you have any time at all to spare, join a committee or volunteer to help organize events. Other chamber members will respect that, and you'll have the chance to meet even more people.
Oh yes – the rep that you spoke with should definitely be telling you a lot of this as well. If they aren't, then they probably just want your money, and have no real interest in helping you succeed.
4. How many events?
A good Chamber will have numerous events throughout the year. Really numerous. Don't settle for less than ten, and if you have a selection of Chambers, try to find one that has more than twenty events per year. You won't be able to attend every event, so you want to make sure that there as many options as possible for you to choose from, and that you'll be able to choose events that you will actually enjoy.
5. What kind of events?
The types of events should also vary. Cocktail hours are great, but generally small. Lectures and seminars can also be interesting, but aren't the best small business networking opportunities. Gala events can be lovely, but if that's all the Chamber offers – will it really be that useful for you?
The best events are ones that give you the most opportunities to meet people that can help you with your business, or that you can provide help to. Meeting other business owners, local government officials, members of the local media – these are all connections that can be valuable to make, and you can bet that at a 500 person gala dinner you just won't be able to find the people you most need to know. Small, diverse events are key.
6. How business-friendly are they?
Chambers of Commerce have dual functions. They serve to help businesses connect and further each other, but they also exist to further the rights of the business community as a whole within their region. One Chamber of Commerce that we know of, for example, was responsible for getting the City to allow retail stores to operate on Sundays. The Chamber, when composed of many small- and medium-sized businesses can have tremendous clout with local and regional governments.
A Chamber of Commerce can be an excellent small business networking opportunity, but you should also know that there are other options in most cities. Many neighborhoods and boroughs have their own business groups which can offer many of the benefits and fewer of the hassles. Also think carefully about whether your business is right for a Chamber of Commerce or not. If you have a speciality clothing store, for example, you might not benefit from Chamber membership they way you would from a smaller business association of retailers.
Danny Iny (@DannyIny), a.k.a. the "Freddy Krueger of Blogging", teaches marketing that works at Mirasee. Together with Guy Kawasaki, Brian Clark and Mitch Joel, he wrote the book on building engaged audiences from scratch (available on Amazon, or as a free download).