Ask the Readers: Should it all be Free?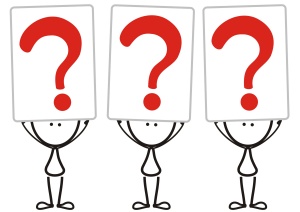 The most controversial price in the world is… free.
If you've ever read a blog about blogging and list building, you know that one of the very first things you do is create an awesome piece of content and give it away for free in exchange for an email address.
And the free giveaways don't stop there. All or most of the content on your blog will be free, as well your newsletter content, and possible trials of your products and services.
These days, a lot can be had for free.
Is this the way it should be?
Look at it this way: Once a piece of content or other digital product is created, distribution costs almost nothing , it's a matter of making something available to download through a link. You set it up once and then there is unlimited download potential. How much should an item of this nature cost?
On the other hand, bloggers and other business owners making a living online need to be compensated, and an income that accrues whether or not you're actively spending time on something is the golden apple that bloggers are looking for.
Of course, free products and samples can be a great way to get people interested in physical products or services, for example (it's real-time audience research at it's best!)- but when people get something for free – often they have no desire to pay for something down the line. They just want more and more for free.
So what do you think? What does giving something away for free cost you? Is it worth it? Should bloggers start charging for more of their digital giveaways?
What is information really worth today? Please leave a comment and let us know what you think!