Interview With SEO Whiz Andy Crestodina (Podcast)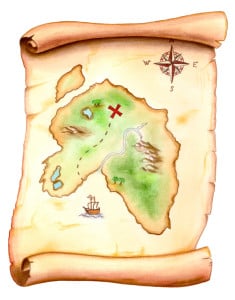 Here at Mirasee, we don't generally talk about Search Engine Optimization (how SEO works), or recommend it as a strategy.
However, in this podcast, Danny sits down with Content Chemistry author and SEO whiz Andy Crestodina, who has some very interesting and groundbreaking ideas that may open up a whole new world of SEO to you. It turns out that SEO might not be such a dirty practice after all, and it might even be exactly what you need to kick your online business into overdrive.
It's a landmark thing that we're even having this conversation so you can be sure that this podcast is going to be a wild ride through the dark, scary recesses of SEO that will leave you stunned with a great new outlook.
So what are you waiting for? Listen to the podcast below!
Distilled Wisdom
The key thing to remember when approaching the scary world of SEO? Don't worry about the search engines, worry about your content.
Andy thinks SEO should be renamed "Relevance Indication," as when we practice SEO, we're really just indicating relevant content. It's about making sure the topic you're writing about aligns with phrases people are searching for, and doing it because you really think it's valuable content.
SEO is kind of like Library Science, it arises out of necessity because people are looking for so many things. Because searches are how the internet is organized, people looking for so many things. It's foolish not to pay attention to what they're searching for or try and find a good keyword. You do that so you can make your great content something more equally discoverable.
It's not just about search results, it's also an indicator for the audience! You want to pick the language and wording that resonates the most with your audience. You're telegraphing that relevance as much to your readers as you are Google.
Ask yourself, "Did you create the best page on the internet for that topic?" If you don't think you did, you don't deserve to be ranked accordingly! And you don't deserve that traffic. If you trick the search engine and you don't have a good page to back up those hits, your bounce rate will be sky-high and people won't care what you're doing. You'll eventually get outranked by someone with REAL, solid content.
Link-building is relatively simple. It's a snowball effect. You write a great article, people keep linking to it, and then your relevance skyrockets. If it ranks high, people will find it and link naturally, you don't need to build fake sites to generate your own links.
Google Keyword will tell you what people are searching for, and that allows you to better tailor your post to be searchable. You can see how many people are searching particular phrases, and adjust your wording accordingly.
If you had three hours to set aside to apply these SEO tips and tricks, what should you do? You should analyze your site's "authority," or how much weight it carries in the internet search scheme of things. You can do this using a site called Open Site Explorer. Think of your "authority" like a weight class in boxing. You need to find your sight's weight class in order to properly optimize your website for searches. After you know your weight class, try to find searched words that are not super popular phrases, but not still pretty competitive against your site.
Remember: You can borrow the weight class of a bigger blog with guest posting and you can use much bigger, more popular phrases!
Resources:
I'd love to hear from you  guys in the comments, what do you think of SEO? Do you optimize your site for search engines? If so, how?