Do The Unthinkable: Sell Your Website (Really!)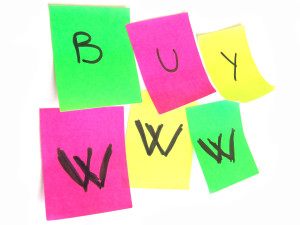 Your website is your baby. The center of your work life. The apple of your eye. I get it.
But guess what? It's still a business asset. It has financial value, and it can be sold. Maybe you're looking to move on to a new opportunity; maybe you're finding it difficult to find enough topics to write about on your site; maybe you've just lost the love.
Whatever your reason, my job today is to show you that it's possible to sell a web business you've grown to love, and that there are smart ways to do it.
If your website is already pulling in revenue, you can expect it to sell for between 10 and 20 months of revenue. That's a very wide range, I know. Here's a bit more information about what will influence a site's sale price:
Websites that have been established for a few years will generally sell for a higher multiple, since they're seen as more stable, and have already weathered the Penguins and Pandas.
Industry trends have a big effect on which niches sell for better multiples. In 2012, for example, Internet Marketing sites were selling for lower multiples, simply because there were a lot of them on the market. On the other hand, the health, sports and general business niches sold for higher multiple.
Monetization methods also have a big influence: sites monetized via AdSense will, generally, pull in lower multiples, because advertising is seen as more volatile than, say, ecommerce, services or subscriptions. As the number of monetization methods goes up, so do the sales multiple: blogs that run ads and affiliate links come out on top.
There's a sweet spot in terms of owner involvement: sites that require absolutely no work from the buyer tend not to sell very well (that's because prospective buyers wonder what's the catch?). Meanwhile, sites that require intensive, hands-on work from the new owner can be daunting. Ideally, some of the work can be outsourced, but a new buyer can still use their talents and know-how to boost the site's traffic and earnings.
There's more information on which types of websites pull in the most money in this SlideShare presentation.
Considering all this, it's time to ask some tough questions: are you really dedicated to your current web project? If someone were to offer you a check for 15 times what your site earns in a month, would you trade it in?
If you think you're ready to sell, let's roll up our sleeves and get your site ready for a sale, shall we?
In my work as marketing lead for Flippa, the biggest website marketplace in the world, I've seen countless website owners put up their website for auction – and I've seen more than a few sabotage their own sale instead of showing off the wonderful web business they built. Here's how you can avoid that fate, should you decide to sell…
Diversify the Voices
If you're the sole writer for your blog or content site, if your name is all over the header, if your about page reads like your LinkedIn bio, it will be nearly impossible for someone else to take over. When they do, they will either need to impersonate you (creepy) or radically change the site's tone overnight (sad, and difficult).
Chances are, if you've built a successful web business, especially one centered on content, you didn't do it alone. You might have regular guest contributors, colleagues, or ghostwriters who all contribute quality content. They all add value to your business.
Here are a few tactics I've used to boost the Flippa blog to 12 regular contributors. Bonus: all of these are free!
Regular commenters, even critical ones, make great guest posters. They're already familiar with your content and your community, they're involved enough to write insightful comments, and they often have their own projects which could use a boost in visibility.
Case studies are wonderful: they increase reader engagement, show off your product, and are typically very easy to put together. Ask some happy clients if they'd be willing to showcase their experience on your blog, in exchange for a mention and a link.
Try as I might, I'll never be knowledgeable about every aspect of my industry. As they say, jack of all trades, master of none. I prefer to approach smart bloggers and offer them a regular guest-posting spot on the blog. That's how I got Justin Gilchrist, a well-known expert in website acquisitions, to write on the Flippa blog.
In other words, make yourself redundant. It will be easier to sell your website if it can mostly run without you, and it will likely fetch a higher price.
Then, progressively give your writers more visibility on the site. Let your ghostwriters post under their own bylines. Edit your About page to include a more general overview of what your site really offers. Perhaps edit your site header to remove your name and photo. Showing off your personality on your website can be an asset… until it's a liability.
Get Your Ducks in a Row
As some entrepreneurs quickly learn, running a web business is fun, but it's still running a business , complete with paperwork, accounts, and vast amounts of administrative work.
You know how doing your taxes gets progressively more stressful the closer you are to Tax Day? Getting your paperwork in order when a prospective buyer is waiting can be a nightmare.
Proving your site's traffic and revenue is the most influential factor in your site's sale price, so this is worth paying attention to. Put yourself in the buyer's shoes: would you buy a business without seeing reliable revenue records? That's tantamount to high-stakes gambling – it can be thrilling, but at the end of the day, the casino wins.
My number one piece of advice for anyone who runs a website, whether or not they're planning on selling, is to set up Google Analytics (not Clicky, not Mixpanel — you want to use the industry standard and make it easy for prospective buyers to analyze your site's stats). If you haven't done it already, do it now: even having a few months of reliable analytics data can make a world of difference.
Next: make sure your financial records for the site are separate from your other business records, and, especially, from your personal financials. Serious buyers will need to see unedited, unfiltered revenue information, including affiliate accounts, advertising payouts and product sales. If you can show them a monthly breakdown, per revenue source, you'll already be ahead of the game.
Dig Through History
Time for a little bit of time travel.
Your site's current state isn't the only thing savvy buyers will want to look at. They'll also want to see some historical data: how has your site improved over the years? Have traffic and revenue increased? Was your site hit by one of Google's algorithm updates? How much money have you spent on SEO services, content, design, web hosting?
You should also have a list of every asset you've accumulated for the site: images, articles, video, infographics, social media accounts, affiliate accounts, testimonials, ebooks, podcasts, and so on. This is all useful information for a buyer, and it will save you heaps of time when it comes to actually transferring everything over to the new owner.
Give Your Site a Fresh Coat of Paint
Did you know that there's an entire industry built around home staging, the art of making a vacant house look welcoming and luxurious? It's the little things that count: a plant in the bathroom, plush blankets on the bed, freshly baked cookies on the countertop. It's easy to overlook the small bedrooms and the 1970s bathtub when a house looks so dang cozy!
Make it easy for a prospective buyer to imagine themselves right at home on your site. Eliminate broken links, missing images and typos. Now's not the time for major renovations, but a few small changes can make a world of difference.
Here's a quick checklist of things to review:
Are there any broken links on your site? I use Earl.io to run site-wide tests and review the results.
What's your backlink profile like? It's better to find out about any negative links before a prospective buyer does. My personal favorite link discovery tool is Open Site Explorer.
Do you have rights to use every image on your blog? If not, replace them with Creative Commons images. I find images to illustrate blog posts via PhotoPin — and always include attributions, of course.
Do all of your redirects work correctly? This is important both for SEO reasons and for usability. Here's a basic guide to using redirects on your site.
Make sure your content is unique. Even if you wrote everything yourself, you can never be sure that someone else hasn't "borrowed" your articles. Run your site through Copyscape to be sure.
Not a web developer? Not a problem. Outline the changes needed, then take your list to oDesk. The money you'll spend on shining up your website will be well worth it when it comes time to sell.
Putting it all Together
A funny thing sometimes happens when people look at their website from an outsider's perspective: they sometimes realize how good their site is, and decide to hold on to it for a little while longer.
On the other hand, sometimes the attraction of good money for a good site (not to mention the hours of free time gained!) wins out. JD Roth, founder of the personal finance blog Get Rich Slowly, detailed his experience in selling the hugely successful site in 2009. The site hasn't suffered — if anything, the GRS community is stronger than ever.
If you're still convinced to put your site up for sale, though, you're now better prepared to do so than most other business owners. Congratulations! You'll find a prospective buyer for your valuable web asset in no time.
If you have any questions about selling your site, I'm just one tweet away: @OphelieLechat