The Secrets to Success, Revealed – and validated statistically!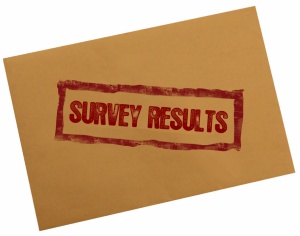 So, guess what?
All that stuff that you're told to do that will increase your chances of being successful? All those "secrets to success"?
Do them.
Well, most of them. We've got the statistics to prove it.
In March 2012 we surveyed 149 people about their "success habits" in an attempt to identify whether any of these commonly accepted "secrets of success" actually do correlate to success. Expressed differently, are these habits linked in any way to actual success?
From these results, we looked at people who self-declared themselves satisfied with their level of success and those who weren't. Each group was then tested against the factors of success. The results were quite clear.
Here are some of the major findings (you can download the entire report at the bottom of the page):
Key Finding #1: Most of the behaviours and habits that are commonly accepted as having a positive impact on one's success are very likely to be used by people who consider themselves successful.
This is significant in that it demonstrates very clearly that people who are very satisfied with their level of success are also very likely to employ many of the commonly accepted "habits" of success. A full list of the factors of success we looked at can be found in the PDF document of the survey, but they include things like:
I block off time in my schedule to do work.
When I start my day, I get the most important ONE (or two, or three) things done first before I do anything else.
I get my work done first thing in the morning.
I do what I am best at and delegate or outsource the rest.
I plan my entire workday in advance.
I have written goals that I consult on a regular basis (weekly, monthly) in order to plan my daily or weekly tasks.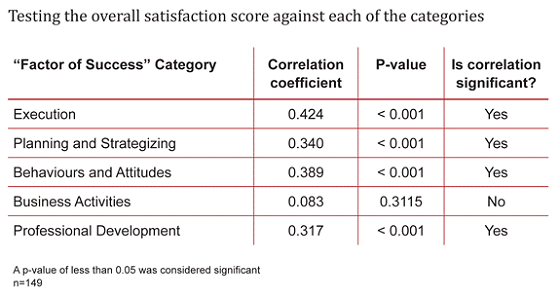 Particularly interesting is the dichotomy between the two groups. People who consider themselves "Satisfied" with their success are significantly more likely to employ these factors than their counterparts in the "Unsatisfied" group. Have a look at these examples.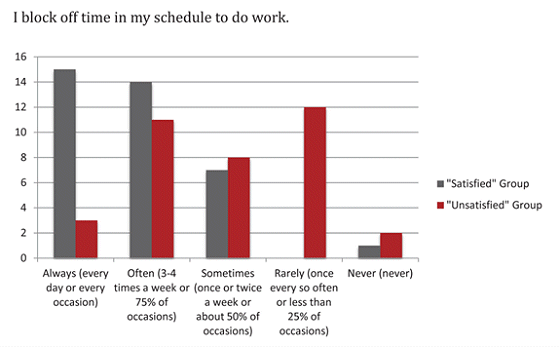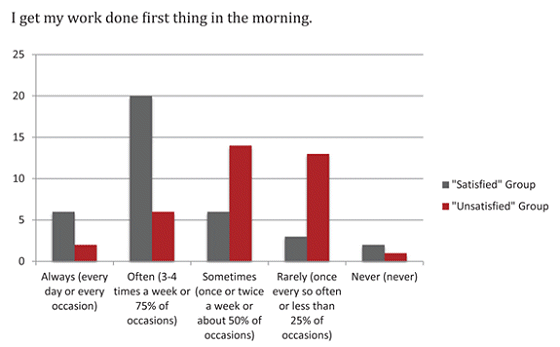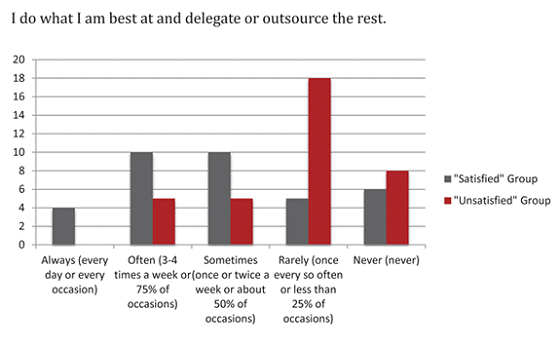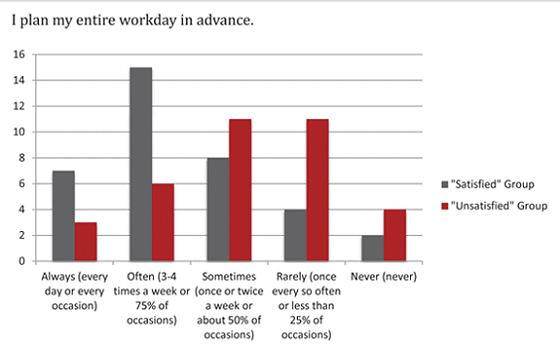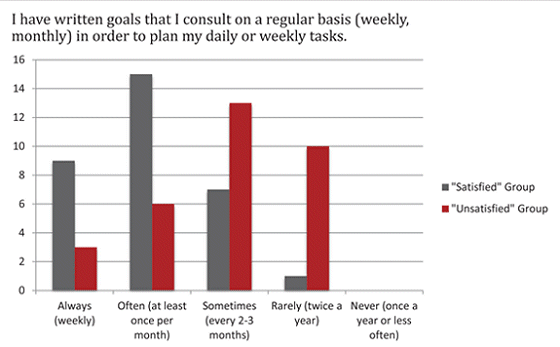 What's particularly telling about these graphs is the dichotomy between the habits of those who are "Satisfied" with their success and those who aren't. If you are someone who reported yourself as being "Satisfied" there is a high likelihood that you employed many of these factors of success.
Key Finding #2: There was no correlation found between self-declared levels of success and the factors related to Business/Marketing activities, which include items such as taking the time for networking, social media and attending webinars.
No correlation was found between the level of involvement in business activities that are commonly accepted to contribute to success – such as allocating time for networking, using social media, participating in webinars, reading and participating in relevant forums, and using technology to automate as well as a measure to track marketing efforts – and the self-declared levels of success.

Now before someone runs off with a headline like "Social Media proven to not contribute to success", let's clarify what this finding is *actually* saying.
Unlike the factors in the categories other than this one – where if you reported yourself as "Satisfied" with your level of success you likely employed those factors – for the factors in the category "Business and Marketing Activities" we simply cannot say the same about these activities. Meaning, there is no way to prove that if you consider yourself successful, you likely do these things. You might. You might not. But the link isn't proven.
Key Finding #3: The level of satisfaction with one's success in the area of "Wealth" is primarily correlated with execution and with no other category of success factors.
Essentially what this finding is saying is that if you reported yourself as being "satisfied" with your level of success , then it is also very likely that you employed the factors of success that are grouped in the "execution" category and with greater frequency than those who are "unsatisfied". In other words, respondents who scored high their level of satisfaction with their "Wealth" also scored high on their ability to "get the work done".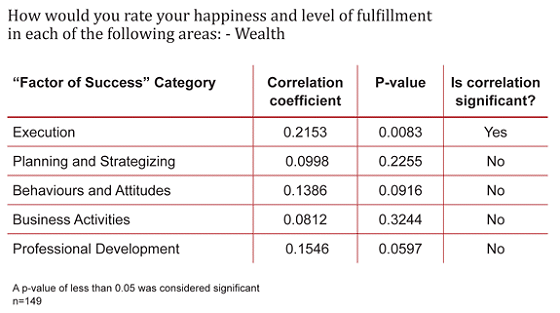 Key Finding #4: The level of satisfaction with one's success in the area of "Relationships" is not proven to correlate with any of the factors.
This suggests that whether or not you employ any of these factors of success, it has no connection to your level of satisfaction with your relationships.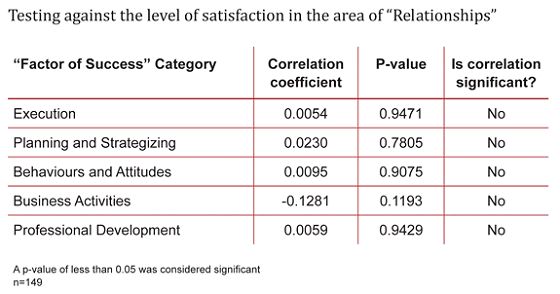 Key Finding #5: Gender, age, marital status, and whether or not you have children under 18, have no correlation with the overall satisfaction with one's level of success.
Essentially, success doesn't seem to favour the young, single and childless and more than the old, married and multiplying. There is hope for working parents, after all!
Whether you are male or female, married or not, or have children or not – does not make you more or less likely to be satisfied with your overall satisfaction with your success. Success doesn't seem to discriminate, and being younger, single and unmarried does not make you more likely to be satisfied with your success than does being older, married with children.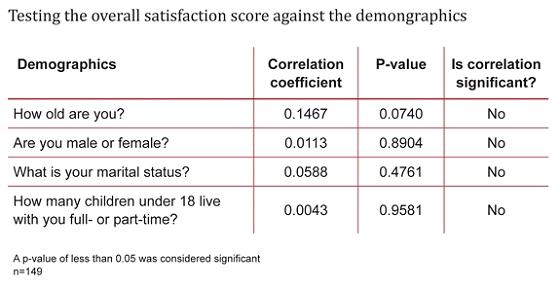 This is quite intuitive if you consider success to be more than just "Wealth". In our study, we considered that it embodied many dimensions including health, relationships, passions, engaging work, growth, contribution, and meaning & purpose in life. Each phase of life comes with its own contribution to our feeling of success.
If you were wondering, as I just did, whether any of these demographic dimensions correlate specifically with satisfaction in the area of "Wealth", I just ran over to check: nope. The only statistically-valid possibility is a very weak correlation with age, and that's inconclusive.
There are other findings that are noteworthy, too…
The complete explanation of all the findings of our survey is in our nifty report "Survey on Success Factors and Productive Marketing" which you can download by clicking on the link below.

(you might want to right-click and choose "save as")
Survey post-mortem
Personally, we are pretty thrilled with the results of the data. We started this project with the intention of statistically proving whether there is a link between all the conventional wisdom about success and actual success. While measuring such things is always tricky, we reached a conclusion that suggests that it's not just all tripe. The behaviors of success seem to leave clues and we just have to follow them.
Your thoughts?
We would love to hear what you have to say about our survey. We're the results interesting? Expected? Thought-provoking? Were you aware of any of these secrets to success? Do you have an interesting correlation you want us to look at (hey, my statistician put out more spreadsheets full of ginormous table than I know what to do with). Hit us up in the comments for discussion.
Oh yeah, and please share these results! 😀