How to Completely Screw Up a Webinar and Still Make Thousands of Dollars (Fireside Chat with Danny Iny)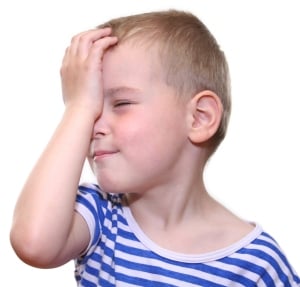 Welcome to the very first Fireside chat with Danny Iny!
We're excited to bring this new podcast to you in the hopes that you can benefit and learn from hearing a casual conversation with the Freddy Krueger of Blogging.
Today we're going to be talking about a webinar we ran a few weeks ago called Naked Marketing: Alignment, Attraction and Engagement – a webinar that didn't go exactly as planned, but still ended up being a profitable exercise.
We post a lot of information, and make a lot of videos, offer a lot of training and generally, tell you what to do all the time.
So this is a little different.
This is a conversation about a few mistakes that we made, what they meant for our business, and what we learned from them…
Without further ado, here's the audio:
Click here to listen: How to Completely Screw Up a Webinar and Still Make Thousands of Dollars
Key Points
The goal of the webinar was to share what successful marketers do to launch their businesses and to launch the Naked Marketing Bootcamp.
We achieved the long-view goal of giving everyone great value, but failed to get the numbers in the Bootcamp that we wanted.
Not enough time was spent preparing – an effective webinar takes ages.
Valuable content with actionable learning wrapped up in a story that the audience can connect to is the best way to get the highest conversions.
You must gently and sensitively re-establish the gap between what you did teach, and what you have yet to offer before sliding into your pitch.
A smaller number of sales can mean a better relationship with each buyer.
If you do a good job building your relationships day in and day out then the burden of the sale isn't all in one moment.
Never sacrifice your long-term goals for short term sales.
The time you spend building up your reputation for value and integrity will always be well spent.
Resources Mentioned
So… what did you think of this podcast? And is there a time when you learned something from a mistake you made? What was it?