The Great Online Marketing Scavenger Hunt 2014 Winners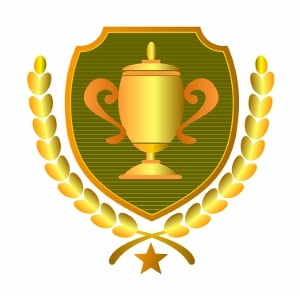 It has been an extremely exciting 3 weeks while the Great Online Marketing Scavenger Hunt has been running. Hundreds of participants led by a crew of exceptionally keen high-scorers have, combined, completed thousands of activities to expand their reach and ability online.
It's been a great game.
From getting their first guest posts to making new friends and new professional connections, learning new skills, trying new technologies and getting new ideas – I'm pretty confident that everyone who has participated has seen some benefit from having done so.
There have been hundreds of Tweets, dozens of great comments on the blog, a couple of pins and more creativity and cleverness than I know what do do with.
Of course, no games are without their ups and downs. And while we had far more ups than we had downs this time around, I know I learned a good lesson about how to arrange and give credit for bonus points! Next year – a tie-breaker scenario will be planned for WELL in advance. 😉
Overall though – the technology worked and the new self-scoring worked MUCH better than the peer monitoring of last year. I think next year's hunt will be even better.
So – What Was This All About?
Something that is incredibly fascinating to me is how best to teach – well, anything. Things like exploring ways that people can learn, and how they learn most effectively, the different ways knowledge can be transferred, and, critically – how can it be fun?
Gamification, while not my answer to everything, IS a really great way to add motivation and the thrill of victory to work that is sometimes dull at best.
Some of the game mechanics that we used for the Scavenger Hunt were:
Blissful Productivity – The idea that, in this case, working hard can be even more fun than relaxing and doing nothing!
Epic Meaning – This isn't just about playing to win some prizes (although, if I may say so, they are good prizes!). This is about advancing your business and creating your legacy. It's about working towards something that is bigger than yourself alone.
Countdown – there is a limited time to do this. I'm sure we can all attest to deadlines inspiring certain level of output that is otherwise difficult to achieve.
Points – In the scavenger hunt, almost every action you do has a point value associated with it – and accumulating them feels fantastic!
Good old fashioned fun and comradeship. There was such a spirit of hard work and good humor through the hunt, from beginning to end, that it made the experience much richer than it otherwise could have been. There was the option this time around to play mostly in isolation – but people didn't. There was talking, there were jokes, everyone got to make their own meme and put Danny on the cover of a magazine. We all have enough to do that is more work than play – so I'm glad a few laughs were had.
(If anyone wants to share their work, feel free to link to it in the comments!)
Now, everyone who played is a winner in my regard. But, this IS a competition for prizes – and there are winners – so let's get to it, shall we?
What's On the Table?
Let's review the prizes.
We're handing out a little cash money, some copies of the exceptionally useful Gamification Toolkit, and copies of one of my favorite Instructional Design books: Design for How People Learn.
First Prize
 The Gamification Toolkit  (0r $250… winner's choice)
 + A copy of: Design for How People Learn
 + $500
 + One Tuque and Scarf, hand knit for you by me, in our colors
Second Prize
 The Gamification Toolkit (or $250… winner's choice)
 + A copy of: Design for How People Learn
 + $250
Third Prize
 The Gamification Toolkit (or $250… winner's choice)
 + A Copy of: Design for How People Learn
So – who are the winners? Let's start by recognizing some of the bonus challenge winners!
Pinterest Bonus Challenge
For fun, we had the scavenger hunters add their logos to an iPhone background – a handy trick to be able to repeat when you have digital products for sale. Here is the submission from Abbigail Kreibs of Inkwells and Images who was the randomly selected winner.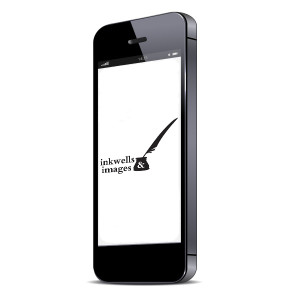 Underlying Motivation Bonus
This challenge was all about determining the real reasons behind questions that your audience and customers ask. There was a TON of great insight provided on this one, and we asked scavenger hunters to recommend each other for the prize.  Jessica Marie got the most votes for her detailed analysis of what her customers think and feel. 
Gamification Bonus Challenge
This challenge was about taking the idea of adding gamification elements to your present or future business – and we required that you do some serious thinking and planning about it! Paula Richey of Other Realm Studio created a detailed and creative plan for how to engage her readers in her graphic novel – you should check it out!
And Now – The Winners Circle
It was been a VERY close race, and we didn't know who the top places would be until yesterday evening! Before we get to the winners, there were some bonuses we handed out points for last night.
Bonus Challenge 1 – YouTube Video Response
For this challenge we asked players to create a video response to another video in their niche. The response video with the most views won the most points.
Most Views – Living Quirky for 10 points.
Second Most Views – Other Realm Studios for 7 points
Third Most Views – Bloom for Coach for 4 points.
Bonus Challenge 3 – Social Media Plan
The idea here was to create a Facebook or other social media strategy that is actually useful and included: what you will do, how often you will do it, what rules you intend to follow for yourself, and what the criteria for success or failure are. Entries were judged on creativity, thoroughness and planning!
15 points to Bloom for Coach
10 points to Living Quirky
5 Points to Karmically Yours
(5 points to HufflePuff)
And the Final Results…
Check out the leaderboard!
First Prize goes to Living Quirky!
Second Prize goes to Bloom for Coach!
Third Prize goes to Karmically Yours!
Congratulations to everyone – and thank you for playing! Winners, to collect your prizes, please contact Bhoomi. (Bhoomi @ Mirasee.com) And Living Quirky – could I trouble you to measure your head for me? Circumference at about the level of your eyebrows, please. 😉
If you participated in the hunt – what did you think? Would you do anything differently next year? Should WE do anything differently next year? If you didn't play – what do you think of all this?