How to Set Up Google Adwords Retargeting
Note: This post was part of the "Marketing That Works" Ideas Contest, showcasing 20 of the most innovative marketing ideas from the blogosphere's up and coming marketers. We've since picked a winner – check out this post for the details! 🙂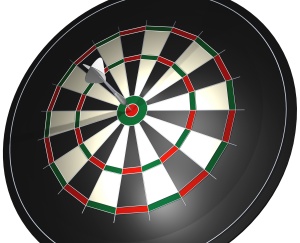 Seventy percent of online shoppers abandon their shopping cart without completing a purchase.
For a small business owner, this can mean losing a lot of potential revenue. One of the most powerful ways to get website visitors that didn't buy back to your site to increase the chances of gaining that lost revenue is through a strategy called "adwords retargeting."
For business owners that aren't familiar with the term, retargeting means targeting online ads directly to people that have been to your website in the past. Retargeting is done through building a targeted list of visitors and displaying your ads to those specific users on different sites across the web. Google AdWords Remarketing is a great way to set up retargeting and increase the overall ROI of your organic and paid search strategy across the Google Display Network.
Retargeting strategies can become very complex. You can set up campaigns and ad groups that target just about any landing page you choose with appropriate messaging to get the results you want. Here's just a few examples of ways retargeting can help:
Keyword specific retargeting campaigns
Product specific retargeting campaigns
Landing page-specific retargeting campaigns
Cross-sell previously converted visitor additional products
Stay top of mind!
Without implementing retargeting in your online strategy, you are missing a highly valuable opportunity to continue displaying your message about relevant products that consumers are looking for once they leave your website or abandon their shopping cart. Here's how you can get started right away!
Quick Note: "Remarketing" = Google Adwords name for "Retargeting"
Download your time-saving checklist for the entire process.

Getting Started
Under the campaign tree in your Adwords account, select Shared Library > Audiences.
Once you've accessed the Audiences tab, select "New Audience." Here, you'll create your remarketing list name, enter a description and dictate the campaign duration for that list. I generally recommend that audiences on any one particular list are there for no more than 30 days.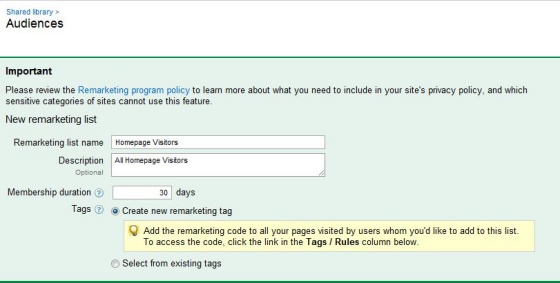 Now that you've set up your list profile, grab the remarketing code that Adwords automatically produces for the campaign. You (or your webmaster) will need to add this code to the landing page you wish to create your list from. This is completely different than the conversion code, so be sure it goes on the actual landing page and not the conversion page. As more visitors land on your page, they'll be cookied, added to this campaign and will soon begin seeing your remarketing ads.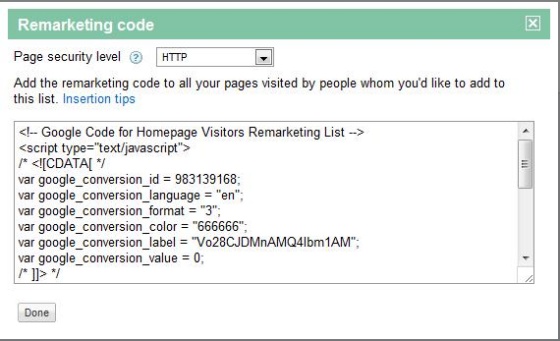 Now that your list profile has been set up and the remarketing code has been added to your landing page, it's time to start building out your campaign.
1. Select Campaign Settings > Networks and devices
2. Select Display Network > Show ads only on pages that match all selected targeting methods

3. Select Frequency capping and indicate your preferred impressions per individual user
This is an important step in setting up your campaign. You need to find the right mix of impressions for your list group. Be sure to limit the impressions that members of your campaign see so you aren't bombarding them with your advertisement online all day, every day.
Instead, think of your retargeting/remarketing campaign as a multi-touch marketing effort.  You don't want to overwhelm or annoy potential customers, you want to market to them strategically with fresh, relevant messaging at different intervals during the marketing lifecycle.

You can also add additional layers of targeting by including topic targeting and demographic targeting.
4. Create your new Ad Group
Now that your campaign settings and frequency capping is complete, you'll need to create your Ad Groups within your remarketing campaign and add the audience you wish to target for each particular Ad Group.  For consistency, I usually name my Ad Group the same name as the remarketing list.
5. Create your new Ads
Be sure to test both image and text ads for your remarketing campaigns. It is a great way to test ad copy and imagery to a somewhat familiar audience. If you are setting up a multi-touch campaign, be sure to use different messaging and imagery during the course of the campaign. Keep it fresh!
6. Select Audiences > Remarketing Lists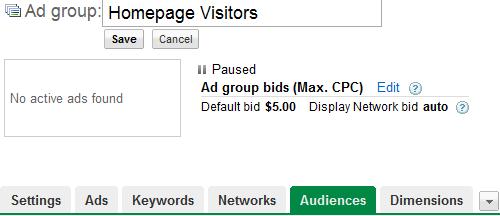 7. Add the appropriate Remarketing list to the campaign you wish to target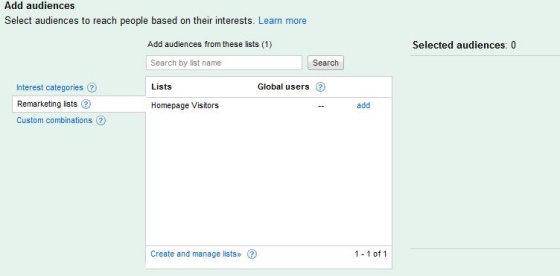 Adwords Retargeting/remarketing can be a complex online marketing strategy—in fact, many companies choose to outsource to retargeting agencies. However, if you have the in-house capability to manage the process through Google Adwords, the ROI it can provide is well worth the time and effort.
For more information to help you get started, visit the AdWords help center.
Ready to put your retargeting campaign into action? Join our community to get a free step-by-step checklist to help you get started!
Create Your Google Retargeting Ads with Confidence
This simple 6-step checklist will walk you through the process of setting up your Google retargeting ads.