A Front-Row Seat on the Ups and Downs of Building an Audience-Based Business (Introducing Project ABC)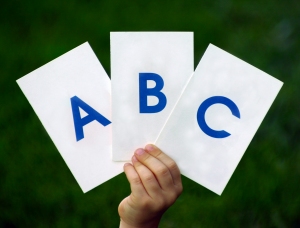 Have you been following the changes that have been happening around here lately?
From new hires, to new features, things are changing.
And one of the things that we're excited to introduce is a brand new, super-exciting case study for you.
Why a case study?
Because we think it's important, above all else, to give practical, actionable advice – but there are only so many ways we can say: "Hey! This works! We promise!"
So in the interests of putting my money where my mouth is, I am ridiculously nervous proud and excited to submit myself, and my own new project, to your scrutiny.
Under Danny's expert tutelage, and in the company of a kick-ass group of coaching students, I've been working on starting an online business called Paying For Life.
We're calling this thing Project ABC – a project that will track my progress building Paying For Life, for all of you to see. You'll get a front row seat on the growth of this business project – all the ups, all the downs, and everything in between, too.
Here's how it's all going to work…
Why are we doing this? (And why "Project ABC"?)
We're doing this because, as great as how-to advice and strategies are, there's a giant gap between understanding something in theory, and actually applying it to a real live business.
Building a real business is challenging – it takes work, determination, and creativity to take the generalities of theory and apply them into a specific situation.
But where there is challenge, there is also opportunity.
For *me* to build an exciting business doing something that I'm passionate about…
…and for *you* to see it all happen – live, up-close, and personal.
So why call it Project ABC?
For two reasons (we're such fans of double-entendres here, there would have to be more than one!):
The business that I'm going to build is our very favorite kind; an Audience-based Business. And this is a Case study. So Audience-based Business Case study = ABC.
Because ultimately, doing this successfully will be about getting the basics right – just like we preach to all of our students. So this is going to be me publicly reviewing and running through my marketing ABCs. 😉
This isn't a scripted curriculum – I'll be sharing my actual process of building a business, from conception to (hopeful!) success. You'll see what crossroads I face, what decisions I reach, and where those decisions take me.
I'll have Danny in my corner, of course, and I'll ask for your advice, too – because the truth is that no matter who's in your corner, success in business can never be guaranteed, and I'm going to need all the help that I can get.
So… what is this new business project of mine? I'm glad you asked… 😉
What am I hoping to achieve? What's Paying for Life all about?
Briefly, my goal is to teach the young and underemployed how to make the most of their slim paycheques, and bring more of what they actually like doing into their working lives.
It wasn't so long ago that I, too, was young and underemployed.
Creative but miserable, working all the time but constantly broke – a lot of us go through this phase. Had I not started on at Mirasee, I might still be firmly there.
And it freaking sucks!
Have you ever been there? Really good at what you love, but working some brutal service job because, well, going to college wasn't the cure-all you thought it would be?
In my opinion, the biggest problem with being in that state isn't that you're in it – it's that getting out of it is so incredibly hard because there don't seem to be enough resources to make significant changes.
And you know what? Sometimes, that really is the problem, but most of the time, it's also (and especially!) a poor use of the resources that you do have that's holding you back.
Most schools don't teach basic personal financial management, and many parents don't either – so students graduate and start fending for themselves without a good understanding of how money can or should work.
I want to do something about that – and I'm going to do it through Paying for Life.
Still with me? Thank you!
Where am I now? What have I done so far?
Lots and lots of prep work. 😉
So far, I've managed to figure out a target market, and a niche within that market.
(In case you're wondering, it's underemployed recent arts/humanities grads.)
I've figured out my positioning within the market, and thanks to some competitive analysis tools and good old fashioned reading-personal-blogs-and-talking-to-people-at-parties; I've got a good handle on who the on- and offline competition is.
I've also done a ton of audience research and created a customer profile:
Recently Graduated from College or University. Underemployed.
They have a job that is unrelated to their passion. They are willing to sell out, to a certain degree, to finance their lifestyle / projects, but resent that fact, and want to get out of what they are doing. They find this difficult because they are not earning enough money (or are using it too badly) to be able to afford to follow their passion fully. These passions can include, but are not necessarily limited to: artist/musician/writer/activist/traveler/scholar/.  This passion takes up a significant portion of their free time and usually late at night. They are working in customer service in some way, because the hours are flexible and the remuneration is the highest possible for the least amount of emotional investment.  They frequently find themselves short of money, despite working full or close to full time. They have pricy social lives; they frequently go out to bars, restaurants, shows, plays or their friends' houses. Drinking will almost always be involved. Much of their "after-rent" income will be devoted to social expenses.
They are socialists, dislike the government, large corporations, organized religion and anyone who tells them to stop screwing around and get a real job. They feel frustrated that they did the "right" thing by going to college and it turned out wrong. They do not trust that hard work will get them where they want to be, or believe that the best way through life is to graduate, get a career, marry, buy a car and house, and have kids, although they know a few people who have done this.
They have debt: student loan or credit card or both. They make the minimum payments but little more. They try to avoid thinking about it, because it seems overwhelming. They rent their urban apartments, and usual bills include smartphone, internet and utilities. They pirate television and movies, but buy music (as long as it is available for direct purchase from the artist).
I've decided on two initial offerings I'll be able to split test against each other.
And, finally, I put up the skeleton of a website.
This isn't going to be easy…
Okay, I have a confession to make.
I've been telling people to create detailed customer profiles since about my second week on the team -so I foolishly thought that picking a niche and outlining my customer would be a breeze.
Ha!
Not a chance.
It's one of those dastardly "simple not easy" things that I ended up spending a lot of time on; getting pretty far, realizing I'd strayed too far from what I wanted to actually do, circling back, starting over… you get the idea.
Something I knew logically was that it is important to be able to justify everything you say about your customer. And now I know practically that this sort of justification takes some serious thought, analysis of current competition, an overall understanding of the market, and a very firm grasp on your end goals.
It's not enough to intuit that my ideal customer is young, living in a city or anti-establishment – I've got to prove it. Doing so took time, but I ended up being much more confident that I could speak to them, and give them something they needed.
So what comes next? Oh not much, really, just…
Building the website / landing pages / opt-in systems
Populating it with foundation content
Creating a promotion / guest posting strategy
…and that's just the beginning.
It's all incredibly challenging and exciting. Stay tuned, because the next Project ABC update is coming on October 13, written in absentia with more project details (I'll be away on my honeymoon, sending you tons of love from Iceland, Holland and England!).
That'll be your chance to check out the website (assuming I can get it done in time!), and weigh in on some of the big questions that I'm still working on figuring out.
In the meanwhile, I'd love to learn from *your* experience. What do you think is the biggest challenge I'm going to face as I build my audience-based business? What should I watch out for? And how can I get over those hurdles?
Please leave a comment and let me know! 🙂
Oh, and by the way, if you're interested in building your business along with me by following the same blueprint, you should check out the Audience Business Masterclass! 🙂