Project ABC: Tiptoeing Towards a Business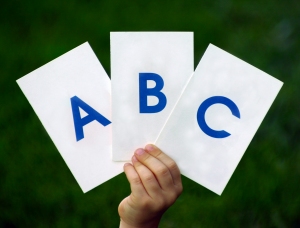 Hello Again!
Well – it feels like it's been ages since I've written one of these!
I've enjoyed reading the posts, updates and lessons from our wonderful ABM students – and I'm happy to be back with some news and progress to share with you as well.
Summer is, if not technically, pretty much over. It's been fun, and it's been busy, and some of it has even been relaxing – but the leaves are starting to turn, folks are going back to school, and the feeling of productivity is in the air again.
Things have been moving along with Paying for Life – little by little, at what I've found a pretty comfortable pace. I haven't made huge strides, but I've kept at it, and had enough time to see some friends and family over the warm season – so everyone is happy. 😉
Balance, it turns out, is something that needs to be worked at – but is really worthwhile, even if it means dreams of blogs are worked towards at something of a snail's pace.
I do have some updates for you, of course – some of which I consider quite exciting!
Launching With a Whisper Not a Roar
As I mentioned in a previous update, I had planned on doing a soft launch of the blog – and so it has come to pass.
Paying for Life is live!
I did not create too much content for this launch – my list hovering just below the 500 (!!) but did want to have ready a couple of the foundational ideas I'm going to be basing everything else around. This both puts a little bit on the blog – and, frankly, gets some of the important, but kind of boring stuff out of the way. 😉
I'd love any feedback you have, about the blog, about the posts, any of the collateral pages. I'm quite pleased with how it looks, and personally feel pleased to be able to go forward with commenting and guest posting now that I've got something out there for the world to see.
This is a question that comes up a lot for many of our students – because we do recommend in our training to be guest posting extensively before opening the doors to your blog.
I did this to an extent – but not as much as I would generally recommend to a student. I decided to go a different way largely because my timeline is so different from those who tend to be in our programs. I have not been trying to get things up and running within 1 year, and so have a little more freedom with moving the steps around a little bit. Because of this – I was able to cater to my own desire to have my blog live before really getting into the main thrust of guest posting.
For the record however – when you're just starting out, it is a better use of your time to get to about 1000 subscribers before you launch your blog. It's not necessary to success – but it does make things a bit easier, and significantly faster.
A New Logo and A Frustrated Brother in Law
While I love the logo/heading on my landing page – it was always a little too low-res – and not that easily transferable.
Now, my brother in law happens to be a graphic designer, and has done some really lovely logo work for other family members. I told him more or less what I was looking for (I'm sure that I am any designer's worst nightmare – more on that below) and he came up with something I just adore: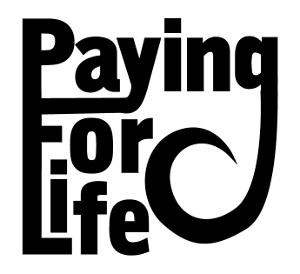 It's like the Price is Right meets the Sopranos! Perfect.
(If you like the design, I'd be happy to put you in touch with creator, just shoot me an email!)
Now, when I was talking to Aaron about my logo needs and wants – I found myself at a bit of a loss to describe exactly what it was I wanted and why.
I can only imagine that this is hugely frustrating for a designer who just wants to get the details and get working.
It occurred to me that I don't really know how to best talk to a designer to get my message across in terms that are going to be actually useful for them.
"Something modern, but maybe a little retro and professional without looking like I sold out," doesn't really cut it. (So sorry Bro!)
So, the fact that I got something I really liked without causing a family rift is pretty extraordinary.
It's not the best way to go, however.
I spoke with Mirasee's new Designer – Christina – to find out what is ACTUALLY useful information for a logo project, and this is what she told me would be the best information to start out with:
3-4 examples of logos you like.
3-4 examples of logos you don't like.
Any colors you want used or not used.
3-4 words to describe your business.
Any words or phrases that need to be included.
Whether you want an image or just words.
Boom. Easy. Had I only known…
Now, this may not be a perfect level of information for everyone – so any designers in the audience – what do YOU like to see in a creative brief, and how do you want that information presented?
Starting to Feel Kind of Famous…
I had the very exciting privilege over the summer to be featured on two blogs I admire tremendously, Brazen Careerist and Be a Freelance Blogger, and I'm eager to increase this type of appearance!
For Brazen Careerist, I wrote an open letter to hiring managers, imploring them to look beyond education when selecting new employees. This was a post I felt really strongly about – and was so excited to get the chance to share it with Brazen Careerist readers. It was a pitch I was nervous to make because it was such a big blog – but there you go! Accepted on round one. (Lesson: you've nothing to lose by giving it a shot!)
For Be a Freelance Blogger, I wrote The Quick-Start Guide to Starting Your Own Editing Side-Hustle. It was TONS of fun because Sophie allowed me to turn the post into a little contest for her readers, encouraging them to go out and start making a little money editing on the side.
I'd be so pleased if you wanted to give them a read!
I am also opening the doors to guest posters on Paying for Life – so if you want to write on the topics of micro-business, student debt, creative personal finance or anything related – you can follow the instructions on the guest blogging page. 🙂
One thing that has been really exciting for me has been how well people are responding to my initial engagement sequence. I get a few emails every week with people responding to my messages, telling me about their lives and businesses, and asking for advice. It's really amazing. I knew it was a thing that happened of course – but when it starts to happen regularly – it feels pretty wonderful.
On my list of changes, however, are updates to the sequence – I'm no longer happy with each of the messages – there is a BIG response fall-off between 3 and 4, so I think I'll be fiddling with it in the coming weeks.
Speaking of the coming weeks…
Coming Attractions
Like many folks – I work better with a firm deadline of some kind – it's hard for me to maintain motivation for something nebulous and in the fuzzy future.
Of course – when you're running your own blog – this kind of immovable deadline is a little harder to come by!
So I decided to take matters into my credit card and registered for FinCon – a Personal Finance Bloggers Conference. I'm really excited to go – I know a few of the attendees, and am familiar with the work of most of the speakers.
Many of you know that Danny and I went to SOBCon last May – and it was a really wonderful experience. Getting in a room with dozens of motivated and more or less like-minded people is a thrill – so energizing and inspiring. I'm hoping to have a similar experience in St Louis this October, and I'll tell you all about it in my next update.
This does  means I need to get my tail in gear!
To that end, I've gotten back into a regular commenting and guest post pitching schedule. Over the summer, I'd taken it a bit easy on both fronts – but fall always feels for me like a good time to get back into things, so I'll try not to regret the past, and just work on being more consistent in the future.
I've also sent out request to several cartoonists requesting permission to include their work in my Red Panda content for a larger launch, tentatively scheduled for November – and I am anxiously awaiting replies. It hasn't been that long, so I'm not too worried yet – but please cross your fingers for me!
That's about what I have to share with you today, dear readers.
Next month you'll be hearing again from Davis Nguyen of Speak for the Meek – and I'm sure you're as excited as I am to hear about his progress since his last update.
In the comments – I'd love to hear YOUR updates! How are your businesses going? Any big changes or new directions approached recently? Are you as far along as you want to be? If not – what's holding you back?