Project ABC Update – Early Game Changes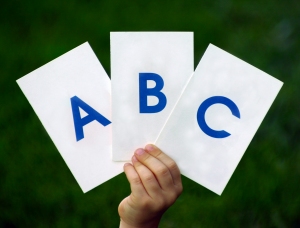 Note: As many of you know, as you're reading this, I'm off on my honeymoon, exploring the old world – so I hope you'll forgive me if I'm a few days late on replying to comments! 😉
Since it's only been a few weeks since the Project ABC introduction, no huge strides have been made – but some good work has been done nonetheless.
I've made some important changes to my plan, and I've laid some groundwork that I think will support the rest of the endeavor – at the cost of several hours spent cursing and coding and waiting on customer service. Also one total site shut-down. That was fun. 😉
Very fortunately, we have a new cohort of Intense Mentoring students that I know are going through just the same things right now – as well as everyone in the Naked Marketing Bootcamp and Audience Business Masterclass. Being in this kind of company is highly inspiring – and talk about support!
I'm also anxious to get more feedback from you, dear readers. Many of the comments you left on my introductory post made a big impact on the decisions I've been making – so I'd like to thank you in advance for your knowledge and support.
That being said, let's get on with the update…
Last time, I said:
I needed to create a landing page and opt-in system and design a guest posting strategy, and I made a good start on a good deal of that. However, I made one pretty significant change in my plan.
Originally, I had intended to start with an open blog – but I've since decided that it would be far wiser to start with a closed blog – just an opt-in page with a nice gift and maybe a juicy follow up sequence. The reason for this is, despite my comfort level dealing with my subject matter – I could really do with a little more credibility before I start running my own blog, and especially before I start selling anything.
Otherwise, plans are going more or less according to plan.
I've stalled a bit on putting together my landing page because I need to revisit Peter Sandeen's landing page critique feature, and apply what I just learned from Derek Halpern's new video.
Basically, I'd like to do a little bit more work on it before I start showing it off – but never fear – I've got plenty of goodies for you!
What Progress Have I Made?
Opt-In Fun
So I've written the first of two opt-in gifts. It's a list of ways to make some quick cash tomorrow when you're broke but have a few hours to spare. Here's a little sample of it:
Introduction
Okay, it's Wednesday, you're not getting paid until Friday, but you need some cash now. Not much, just enough to cover you for a few days, and you SWORE that this time you'd leave of the credit card. (Good for you!)
It doesn't happen often, but when it does, you need cash in your hand for a party, for lunch, for your phone bill – it doesn't really matter what for – what matters is there's not much wiggle room, and you're not into borrowing.
So here are 21 ways you can get some cash in your hand tomorrow without selling the more intimate parts of your body.
Not every idea will work for everyone, and some are certainly geared more towards folks with certain skills or resources on hand. Some are time of day / season contingent. It's not all pretty. They will all take a little work, but most can be done after your day job.
If you're a Cunning Linguist…
Print off a bunch of fliers offering essay editing and proofreading for $20. Put them around any colleges, universities, libraries, or coffee shops in your town. The closer it is to the end of term – the better you'll do.
Sample Flyer
Title: What's an A worth to you?
Text:
How many points can you afford to lose for bad spelling and grammar?
5? 10? 15?
That could be the difference between an A and a B – or a pass and a fail.
Never fear – help is here! I guarantee a 100% error free paper or essay, only $2.00 a page in 48 hours or less.
Call ###.###.#### or email me at email@email.com
Tight deadline? No problem! Rush job $10 extra!
Conclusion
None of these are long term solutions – and if you're looking at making it a regular thing, then you'll want to put a lot more planning and possibly money into it.
But for today, they'll all make you a little fast cash to keep you in cigarettes and beer until your next paycheck.
But it's really so much better to not have to scramble.
If you find yourself in this situation more than once every blue moon – you need to either make more money, or spend less money. Over the next few weeks, I'll send you information (all the basics) about how to do that, and in January, when the blog opens really and for real – then the real fun will begin.
Until then!
I've got about 20 of these tips in different categories, all with swipe copy. I'm still trying to settle on the best title for it. I'm thinking something along the lines of: 20 Bullshit-Free Ways to Make $40 Tomorrow. I'm open to suggestions, if you have any!
A Very Nice Banner
My brilliantly talented friend Raphael created this banner for me, for the site and landing pages. I feel the need to show it off a little because it's so awesome:

(Yes – she's available for custom work – email me if you'd like to be put in touch with her!)
This is going to be my main point of visual interest on the pages. Posts and what not will have pictures – but this will be the consistent branding.
Getting Out There
I've spent some time doing research into the competition (using some excellent competitive analysis tools!) and the community out there in the world of money and development for millennials. There is absolutely no shortage of amazing blogs giving away amazing information, and enough enthusiastic readers for all of them.
I've compiled a list of about 30 blogs (and it's just a sampling!) that I'd like to engage on and eventually guest post for.
William Cowie of Drop Dead Money made a fantastic point in one of the Mentorship program calls that finance bloggers prefer to know and have interacted with someone before they allow a guest post, so on his highly worthy advice, I'm going to spend a good month or so commenting my heart out.
I'm looking forward to it, although, to be honest, until very recently, I've never been a big commenter. I'm a reader of blogs, and a sender of personal emails – but blog commenting is always something that made me a little nervous. I'm fairly confident that practice will make it easier. 😉
So those are my next steps: Getting the landing page in ship shape order, creating some follow up emails to get those who do subscribe ready for the real work to come, readying my split-testing variants and beginning the great commenting extravaganza.
The Inevitable Hitch
Before I can get going on all of that though – I have a confession.
Stop me if you hear this one: while drifting off to sleep one night, quietly mulling over plans and ideas – it struck me that this whole project was going to be a gigantic failure. I was going in completely the wrong direction. No one would take me seriously. My writing would be crap and all of my products and services would be badly priced and shoddily put together. It was going to be awful.
Truly, it was one of my most impressive freak outs in years.
Happily, I fell asleep before I could torture myself for too long – but man alive was that an uncomfortable half hour.
Waking up, I felt much more positively about everything, of course – I know I've got a good idea, and I can make something successful of it – but it's really hard to remember that, sometimes. Doubt creeps in. Uncertainty. Even fear.
That happening reminded me of some lessons I've learned about fear – particularly as it applies to running a business.
Particularly, I am reminded of a lesson from one of our videos all about the obstacles to business success about perfection. One of the reason we fear going forward is because we fear we can't do it perfectly enough. So change what perfection means. Instead of Perfect meaning without flaw, perfect can mean as good as possible given the time and resources allowed.
Teaching yourself that that's okay – that prefect exists on a spectrum – has been really helpful to me, so far.
So that's the idea I'd like to leave this post on. Before now, the idea of fear in business and starting a project has been largely abstract. I knew it happened – but I never thought it would be me feeling that way.
This has been happening a lot to me recently – things I know logically becoming things that I know experientially. I think learning these things practically is making me a much, much better marketer and assistant professor than I could have been otherwise – not to speak of being a business owner.
I'd like to ask, have you ever had a moment when you thought everything was doomed to failure? What did you do to get over it?