Project ABC: Changes Across the Board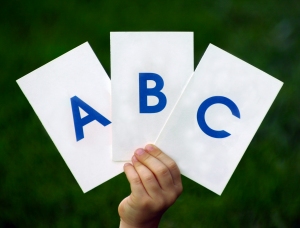 Happy Spring, Beacons! I've got some interesting news. Actually, I have a lot of interesting news!
A personal change.
A Project ABC change.
And a change to the team at Mirasee.
I'll start with the update you've been expecting. 🙂
In the last Project ABC update I expressed how prioritizing was a challenge for me – and you all gave me some exceptional advice about how to make more time for Paying for Life. I tried a bunch of them – and even settled on a schedule that was letting me make some really good, and consistent inroads in developing things. But then something changed.
An opportunity came along to take a risk, learn something new, and build something altogether different than what I've been working on so far. To give you a little background on where this is coming from – I want to tell you about my honeymoon…
Newlywed Dreams
My shiny new husband, Tay, and I were sitting on a patio in Amsterdam about six months after our wedding, sipping tall, frosty pints of dirt cheap and delicious Dutch beer, and talking about the future. I talked about the work I was doing with Mirasee, and wanted to do with Paying for Life. He talked about where he wanted to go with the pastry course he'd be starting in just a few months. Having always been passionate about sweets (both on the production and consumption end), we got hugely excited and spent hours building the fantasy candy shop of our dreams.
Since then, he's graduated pastry school, and taken a job in a bakery – and has been making candy and chocolate as a hobby, to the delight of our friends and family, and the perpetual dismay of my hips.
We didn't think we'd have the tools or money or space to realistically start a candy business of any kind for quite a while – a few years, at least. One of the major obstacles to a food-based business is the (very legitimate!) requirement that all food be prepared in a certified commercial kitchen. For someone just starting out without a pile of capital (have you ever priced out confectionery equipment? Geeze-Louise) – that is a very difficult obstacle to overcome.
But very recently something incredible happened.
My husband's boss, the indomitable Peggy Regan of the Gryphon D'Or, recently offered him use of her (commercial and certified!) kitchen for a song, as well as access to her network of local wholesalers and customers to get his candy and chocolate business up and running. When Tay came home and told me the news, it felt what I imagine winning the lottery feels like: indescribably exciting!
Of course, with that excitement comes a whole mountain of work to do – and I want to be available for that.
So Paying for Life has to take a break so that when I'm not working with you all here at Mirasee, I can help build up the family business. ("Dr. Sugarbottom's Chocolates, Candies and Confections", in case you're interested.) It's not that my idea for Paying for Life isn't still a good one, or that I don't want to do it anymore, or that I don't think I CAN do it. It's just that an opportunity of this type is a pretty rare thing and is, in my opinion, worthy of a little sacrifice.
Good Reasons to "Give Up"
Businesses take hard work – all of them. They also take dedication and perseverance and a LOT of setbacks before you start to see any real success, let alone make a living from them. Now, giving up a project or a business you've been working on for a long time is a hard thing to do. It hurts at an almost visceral level. You feel a little bit like a failure, or that you've wasted too much of your time, and it feels a lot like throwing in the towel. Heck – sometimes you can't be 100% sure you aren't throwing in the towel!
That next guest post might be the one that gets you the biggest traffic spike known to man!
The right influencer might be just about to retweet you to their 4 million followers.
You might be one iteration away from the most brilliant innovation your industry has ever seen.
You've put so MUCH into this already!
Now, the fact is that all of this could be true. When you decide to stop your project – for whatever reason – there's an opportunity cost there. The trick is to figure out if the opportunity you're getting is worth more to you than the one you're losing. Of course – you can't know for sure. You can never really know for sure if you're making the right decision, or if you're chucking the baby away with the bathwater, or suffering from an intense level of shiny-object syndrome. But there are times when it really is the best course of action.
A Golden Opportunity
We've all got things we've always hoped would happen to us: a dream job, a family, an adventure. When one of those events falls into your lap – or is really attainable for the first time – sometimes you've just got to go for it!
Consistent Low or No Return on Investment
This situation is actually a little easier to identify and throw in the towel. If you've been experimenting, reaching out, learning and applying what you've learned, week after week, month after month, and no one buys anything – you either go back to the drawing table, or cut your losses and start fresh.
You Simply Change
Humans aren't constants. We learn, grow, evolve and discover new passions. We get smarter, try new things, and meet new people. And sometimes, all of that means that a business you started two years ago doesn't match up any longer with what you want to be doing with your life or for the world. When that happens, seriously evaluating where your energies are going is a good thing to do.
Final Thoughts on My Project ABC
Needless to say, my decision to put Paying for Life on hold has been sad in a lot of ways. But I'm excited to build a new business, and not just because I get to chase a dream. This time around, I'll get a deep, firsthand look at food retail and wholesale marketing, local business development, and providing a delight instead of fulfilling a need – very different than the types of businesses I'm used to! I'm eager to learn what elements of engagement and relationship building can be applied to a brick and mortar, local-level retail business!
Thank you all for your support, advice and encouragement for the last year and a half, as we've been on the Audience Building Journey together. I'm not going anywhere in terms of Mirasee, the Audience Business Masterclass or any of Mirasee's other projects, but Paying for Life and my time with Project ABC is over, at least for now.
Of course, we're not about to leave you hanging for living case studies! There is going to be a new contributor to Project ABC, Carolynne Melnyk – a very talented life coach with over 25 years experience in helping others find solutions to their problems. And she's a stellar ABM student, to boot.
You can expect to see an introductory post from her next month.
Moving On and Moving Up
This brings me to the final piece of bittersweet news. Many of you reading this know Amanda Durepos, our kind and talented Technology Lead. She's been with the team for almost two years, and while her contributions have been invaluable, her presence has been a pleasure. She has made what I know was the very difficult decision to move on to a new and exciting opportunity – and she has this to say to all of you: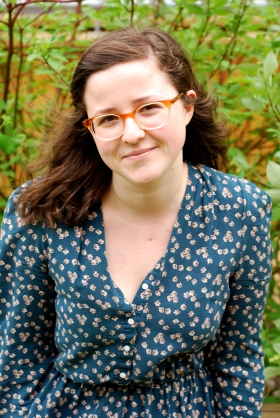 Hi all, I wanted to write a personal note to explain that after nearly two years at Mirasee, I will be moving on. I have taken a job in the software industry, which has been of interest to me for quite some time.
My time with the company has been a period of growth, learning, and of self-discovery. I've surprised myself on many occasions and have been pushed out of my comfort zone more times than I can count. This has led to an incredible amount of personal and professional growth, and I am delighted to let you know that I will be using so much of what I learned in my new job.
I wouldn't be in this position if it wasn't for all of the insight and knowledge I've gained from Danny, our amazing team, our community members and our students. I owe thanks to Mirasee – as well as to all of you – for bringing me to this point in my life, where I can go after what I want for myself.
Although we're so sad to see you go, Amanda, I speak for the whole Mirasee, and I'm sure the community as well, when we say that it's been a pleasure and a privilege to work with you.
We're proud of how you've grown, thankful for how much you've given us, and we wish you the best of every single success that's coming your way! On that last note, I think someone is cutting onions in my office, because my eyes won't stop watering. Pardon me while I go kick them out. 😉
What do you think about closing the doors on a business? When is it time? What would be the "trigger" for you?