Project ABC Update: Change is in the Air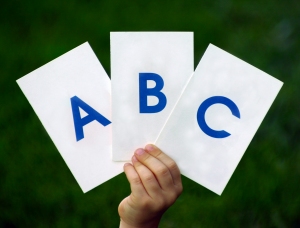 I think that spring has finally arrived in Montreal – and it's about time, too!
Just a week ago we had snow flurries – but now the crocuses are springing up and the breeze is if not balmy… well, it's not freezing any more. Short sleeves for all!
This time of year is very hard to sit at your desk all day – even when what you're doing is exciting!
But work must march forward, so I sit at my desk with the window open, and the sound of bicycles driving by and birds singing in the trees drifting in- and get ever more excited about my growing business, deepening relationships and possibilities for the coming months.
Spring is wonderful.
And busy!
I can't begin to describe what a delight it is to start getting to know the people who have signed up for my First Impression Incentive, and responded to the different letters in my Engagement Sequence.
If you haven't done this for your business – may I please recommend it again!
The process of things coming together – all the different pieces of the puzzle – offers, commenting, subscribers, engagement – for someone with their eye on a successful business – it's exhilarating!
Of course, with new growth comes big change – and that's something I'd like to talk about today as well…
A Little Necessary Honesty
People start businesses for a variety of reasons – from the desire for independence, to a need to make a difference in the world. No reason for beginning a new project is better than the other, and the time of year has got me thinking about my own motivations for doing this project.
Unlike many of you reading, and unlike many of our students, I'm not looking to replace my current work – not by a long shot. Actually, I love my job. (So breathe that sigh of relief, Danny!)
This means that I have less time to devote to my own project than I initially intended.
Now, because I've got the right work and the right order, a successful blog being in my future is not up for debate – but when it's going to happen… is. To build this kind of business in a year, you need to be able to devote 10-20 hours a week to it.
I can't, and planning to devote that much time each week is a quick way to become frazzled and despondent  So I'm looking at a longer term schedule – things will move more slowly for me – but the process will be the same.
These are the kinds of decisions that come up sometimes, and it's better to be honest with yourself then to try and squeeze into a  schedule that just isn't going to work for you.
Because of this,we're going to be making an exciting change to these Project ABC updates – but more on that in a bit.
Batter Up – Some of the Pitches
So, despite slowing things down – I've been planning and pitching!
I haven't made all 10 pitches I spoke of last month – although I did write them. For the time reasons mentioned above – should my success rate be high – I wouldn't be able to fulfil the obligation in a timely enough manner – so I'm staggering them. I also waited until I was home from a trip to visit family to begin. It would have been a crying shame to sacrifice a twilight game of soccer-baseball with my several adorable cousins to write a blog post. (Remember work-life balance? It's important.)
Here are some of the headlines I ended up going with:
The Side Hustle – an Artist's Way Out
One Reason Isn't Enough – How to Make Financially Sound Decisions (Almost) Every Time.
An Open Letter to Hiring Managers – Please Disregard this Degree.
An Unusual Path to Frugality
One has been accepted so far – care to guess which?
Speaking of Momentum
I had the honor to be included recently on Sophie Lizards list of 52 Resources for Freelance Bloggers.
Imagine my surprise and delight when I checked my email on a Sunday evening while visiting with family and far away from thoughts of audience building to find 50 new subscriber alerts in my inbox!
After my initial "my-stars-and-garters-that's-a-lot-of-new-email!" shock – I realized what they were (!!!) but was baffled as to the source. I followed the inbox down – noticed an update from Be a Freelance Blogger – and low and behold – Sophie included me in her wonderful resource!
Since that time, my low subscription rate is increasing – it has moved from a couple of people a week to a couple of people a day – and THAT is why it's such a good idea to build relationships.
Needless to say – I'm anxious to repay the favor at some point!
Another cool thing that has happened is that I had the privilege to be partially responsible for a new small business starting up in my very own home!
My wonderful and talented room-mate took one of the ideas in my First Impression Incentive and ran with it – starting a scholastic editing micro-business in a weekend – and gaining her first clients! There was much celebrating!
Being able to see an impact based on what you do – that's a pretty spectacular feeling. It's a good reminder why this project is worth the time – even if I can't do 10-20 hours a week – I wouldn't give up the 5-10 for anything!
Request Letter
Now, as you may remember, I'm hoping to collaborate with some cool comic artists to create a piece of red panda content. I've got my list of artists to approach, and wanted to run my pitch letter by you.
What do you think? Does it promise enough value? Make the offer seem attractive? Seem like a bad deal?
Dear [NAME],
My name is Megan Dougherty, and I've been a long-time fan of [COMIC NAME]. You really [COMMENT ABOUT SOMETHING I ENJOY IN THEIR WORK], so thank you for that!
I'm reaching out today because I'm planning a project, that I thought you might be interested in being involved in. I'm creating a coloring and activity book for young creative types that will deal with some of the less fun but very necessary aspects of budgeting and personal finance that often get ignored. I would very much like to include one of your comics in it – namely [SPECIFIC CARTOON THAT APPEALS]. With your permission, I would be thrilled to include it (in black and white) in the book with full attribution and accolades, of course.
Your comic really does an excellent job of illustrating [TOPIC] and I think that readers would really enjoy the exposure to your work.
I'll be promoting the book very aggressively among 18-25 year olds on my blog, through targeted guest posts and to my email list of [XXX]. You're more than welcome to check out my website [LINK] and some of the other work I've done recently [LINKS TO GUEST POSTS].
What do you think? Would you be interested in being included in the book? I'm very flexible on how and where you can be noted as a contributor if you're interested, so if you'd like to discuss this a little further – I'd be thrilled to hear from you!
All the best,
Megan Dougherty
I think this covers the basis, but I'm a little nervous to send it out – so if you have recommendations or criticisms – I'd be happy to hear them beforehand!
Cool Change to Project ABC
As I mentioned before, I'd like to announce an upcoming change in project ABC.
It's great that I have a chance to submit my progress and requests for input to you – but the truth is I'm running one type of business for one specific audience, and doing it at a slower rate than is generally recommended. So Danny and I came to the conclusion that it might be a really good idea to expand Project ABC to other audience business builders. We're going to be reaching out to students in the Audience Business Masterclass to see who wants to join the project.
The exact form that this change is going to take is still being decided upon, but you can absolutely look forward to a wider variety of stories and experiences coming your way – but ALL about effectively building an audience based business.
I'd like to know what you would like to see more of!
Do you want to hear from writers? Consultants? Service Providers? Merchants?
Would you like to see each post devoted to a single business, and going into a lot of detail or a sampling of different ones each month?
Please let me know in the comments. 🙂