Ask the Readers: Dealing with Apparent Plagiarism?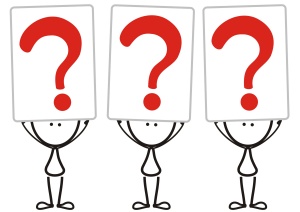 But it doesn't mean we're happy about it.
This is a bit of a challenging Ask the Readers post – and the input we get from you on it will likely influence our policies down the road – so please read, consider, and let us know what you think!
It was recently brought to our attention that a post we ran in the past bore a strong resemblance to one elsewhere on the net. We will call the post that we published Post X and the post it resembled Post Y.
Now, we approached the guest author who supplied us with Post X, and asked for an explanation about what was going on, and why there was this level of similarity.
The guest poster explained that Post Y had been a source of inspiration and reference for Post X – and that no theft or plagiarism had been intended.
We believe that the guest poster did not intend to steal the content, that there was no malice involved – but it is still an unacceptable thing to have happen.
This is the first time we've run into this situation, and have added a disclaimer to the post in question – but that's not enough – something needs to be done one way or another.
That's what this month's ask the readers post is all about.
What should we do?
We could remove the post entirely.
We could leave it up, with the disclaimer linking to the original, earlier post.
We could leave it up without the disclaimer.
It got us on the team thinking about what measures we can take to prevent this type of thing from happening in the future – perhaps using a service such as Copyscape to check work that comes in to us.
What are your thoughts on the matter?
Let us know in the comments – we will listen to everything you say – and update you when a decision has been made.