Ask the Readers: Phone or Email – Which Makes For the Best Customer Service?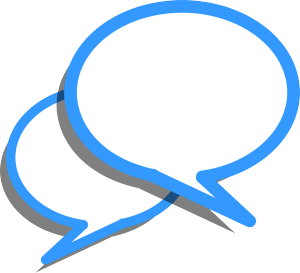 I've got kind of a personal question for you:
Do you like to communicate by email? Or are you more of a phone kind of person?
There are camps. There are arguments on either side, and there are times when each are appropriate, all of which I'll get to.
But, at Mirasee, we like email.
I mean, we REALLY like email.
We use it as our primary method of communication between each other and how we provide customer service and support.
(Though we do have lots of in-person, face-to-face interaction, too.)
Email takes up a pretty significant portion of our time. And for the most part, when people want to get in touch with us, it's the only option we give people.
It's gotten to the point where I've started telling my friends and family to just email me if they want to get in touch – as I'm less likely to even bother picking up my phone if it rings. I don't think I've checked my voicemail in weeks. (Sorry Mom! Email me!)
But this is not everyone's cup of tea. And there are times when even the most avid email user (ahem) wants to get on the horn. For example, many of our Audience Business Masterclass students, who signed up during a promotion, are entitled to a 1-on-1 phone call with Danny. This is an important touch point, and it usually makes a big difference for them in terms of strategy and outlook.
Let's look really quickly at the differences – but then I want to know: Phone or email? Which do you prefer, and why?
Email
Okay, you know I like email – but here's why:
Email lets you have some control over the timing of your conversation. Instead of picking up the phone and being at someone else's convenience – you can get to an email when you have a minute to really focus on the answer.
When you use email marketing best practices, you can also transfer a whole lot of information in a wonderfully efficient way, and there's a record of it. That means I can link to resources I'm talking about, and if the person I'm emailing later claims no such information was provided – there's proof.
Telephone
Undoubtedly, a telephone is more personal. Actually hearing someone's voice is a lovely thing, and it can be a good way to really delve into an issue. You can get a back and forth going that really isn't possible through email most of the time.
You also get a much richer understanding of what someone is saying when you can hear the tone of their voice – what words matter more to them, where to they stumble, when the get excited – and that's very valuable insight to have.
Which medium is more appropriate really depends on your audience, and the type of relationship you want to have with them.
What about you – what do you think?
When should you use email vs. the telephone? Do you get annoyed when your phone rings, or irate when you have 6 unread email messages? Which do you think is best for Customer Service? What works best for your business?