Phew, what a year it's been!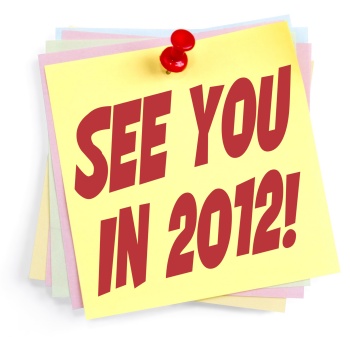 It's been a whirlwind of a year.
There were some really great moments, like my wedding, and the launch of my new book.
There were also some rough moments, like losing out on the teaching position that I really wanted.
And there were some interesting moments, like when Eugene Farber dubbed me the Freddy Krueger of Blogging.
All in all, it's been a great year, but I promise you one thing: next year will be better! 😀
Have a great holiday, and we'll see you in 2012!