How to Ask Your Readers to Pay with a Tweet (Without Pissing Them Off!)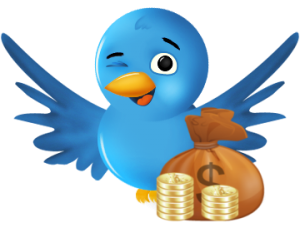 Asking readers to 'Pay with a Tweet' seems simple, right?
You get a tweet about your product; they get the product for free.
Trouble is, it's not that simple.
The free product isn't "free" if you're asking for something in return – even if it's just a tweet.
And it's not "just" a tweet. You're asking your readers to promote and endorse your product to their followers – without letting them go through it.
You're asking them to trust you without giving them any reason to.
When Megan whether asking readers to 'Pay with a Tweet' an ethical practice or not?
I just about jumped in my seat.
First, because somebody was finally asking that questions and second, because the answer isn't a "yes" or a "no" but an "if".
Confused?
In a nutshell: Asking your readers to pay with a tweet is an ethical practice if you do it right…
If you earn your readers' trust.
If you show them you care about their reputation.
The idea of just giving away your stuff for free, without asking for anything in exchange, probably makes you cringe.
You slaved for hours on your product. You wrote your shitty first draft, edited, rewrote, and then edited some more before spending hours on its packaging and design.
If you were being paid to do all that, you'd rake in some serious moolah!
Considering all that, asking for a tweet doesn't seem like a big deal, does it?
Unfortunately, it is.
Not because you shouldn't be asking for something in return but because you're not letting your readers see all the hard work you've done.
You're telling them that your product is awesome. So awesome, in fact, that they should share it with their followers on social media, publicly endorse it – without even looking at it.
You're making the decision for them.
And let's be honest here. Of course, you're going to think your product is awesome. You spent hours of hard work on it. You're naturally biased.
The reality is that no one in their right mind is going to risk their reputation over a product they haven't seen.
Asking your readers to pay with a tweet without letting them look at the product will likely result in some seriously pissed off readers.
The good news is that there are a number of ways to ask readers to pay with a tweet without offending them.
Publish the Entire Thing – Then Provide a Downloadable
The ideal situation for readers would be to see the product before promoting it.
That's not as impossible as it sounds. If you're looking to establish your authority, take away your reader's biggest issue with paying with a tweet and publish the entire thing.
Worried that people won't tweet about your product? Don't be.
Even though attention spans are shorter online, it's the longer posts that get saved, bookmarked and shared the most.
It's why list posts are so popular. Readers perceive more value in longer posts and save them post for future reading.
If you provide the entire post as a downloadable that they can get after they tweet about it, they'll be happy to do so.
After all, they've skimmed through the entire thing. They know its solid gold.
If you've ever bookmarked a detailed post to read later, wouldn't you be happy to have the option to download it so you could read it on your kindle or tablet later?
Publish a Portion of the Product
If the word count is too high or you simply don't want to share the entire thing, consider publishing a portion of it.
Give your readers a sneak peek into your product by publishing at least 20% of the product.
If your readers like what they read, their interest will be piqued and they'll be more like to tweet it in order to download the rest of it.
Make sure that the material made public helps your reader even if he decides not to pay with a tweet.
Establish Authority
Depending on your situation and outlook, it might not make any sense to publish any part of the product. In that case, establish your authority.
Allay the fears of your readers. Assure them that they won't be taken for a ride if they pay with a tweet and download your product.
Danny's Naked Marketing Manifesto does that beautifully and is the perfect case study for establishing authority when asking readers to pay with a tweet.
Include a testimonial from an industry expert: The first thing you see on The Naked Marketing Manifesto landing page is a testimonial by Brian Clark. In the content marketing world, it doesn't get bigger than Brian Clark.
Even if you had never heard of Danny or Mirasee before, you would be tempted to download the manifesto. After all, if Brian's endorsing it, then the product really must be something!
Invite/Include public testimonials: Nothing is as honest as public testimonials that were not solicited by the author.
Include a public review section where readers can leave their own review. Danny did that by installing Facebook's comment plugin on his landing page. A quick look at the comments left by people, using the Facebook comment plugin, shows that people love the manifesto.
Since it's completely transparent, you can leave a negative review, as well.
If something is this transparent, and people love it so much to connect their Facebook accounts to it, then it must be good, right?
Include media appearances: Go on any popular blog these days and you'll see a 'As Seen On' feature on their home page. It includes a list of popular blogs and websites they've guest posted on.
A blogger who has guest posted on Copyblogger, Smashing Magazine and Forbes among other popular websites will instantly have more authority.
The Naked Marketing Manifesto does that beautifully by including an 'As featured on' section.
If you've guest posted on other popular blogs, you can do the same. If you haven't, now is an excellent time to start.
Give Them Another Option
Sometimes, no matter what you do, a reader simply will not pay with a tweet. The reason could be anything. He may not have a Twitter or Facebook account or is simply not comfortable with promoting something he hasn't seen.
Instead of boxing your readers into a corner and forcing them in a do or don't situation, give them another option such as email opt-ins.
People unwilling to risk their reputation will be more comfortable giving their email addresses as it gives them the opportunity to check out the product on their own before promoting to their followers.
Not only does this option show that you respect your reader's feelings but that you also care about their reputation.
Sure, giving them the option to use their email instead of tweeting it defeats the marketing principle of asking readers to take one action but think of the flip side:
You're forming a relationship with your reader by getting them to trust you.
If you ask me, establishing a relationship with your readers is more important. And if giving them an option is the way to their heart, then you can bet your free product I'll be giving them that option!
Include 'Tweetables' in Your Product
Your marketing doesn't end with your reader paying with a tweet.
Add tweetable nuggets in your product with the help of Click to Tweet service to encourage readers to tweet your content even after they've paid their due.
When your reader comes across a sentence with a powerful message, and they see a "click to tweet" option next to it, they'll be more inclined to tweet it and tell their followers what they're reading.
I discovered Danny's Naked Marketing Manifesto through such a tweet, and I know plenty of people who discovered it through me.
Every time I'd come across an idea or sentence that made an impact on me, there was a very helpful 'Click to tweet' option next to it. Naturally, I tweeted it.
Every time I did, it would get retweeted and clicked on.
How's that for making your product go viral?
It's All About Trust
The key to asking your readers to pay with a tweet is trust. Without it, you don't have a prayer of your free product going viral.
Remember all that time you spent creating your product? Spend at least half that making your readers comfortable with promoting it.
Earn their trust. Show them that you care about their reputation.
Once you've done that, your readers will be more than happy to pay with a tweet.So the real question is: What will you do now to earn your readers' trust?
Sharing this post would be a good first step to demonstrate your online ethics and encourage others to focus on trust first.