Note: This post was part of the "Marketing That Works" Ideas Contest, showcasing 20 of the most innovative marketing ideas from the blogosphere's up and coming marketers. We've since picked a winner – check out this post for the details! 🙂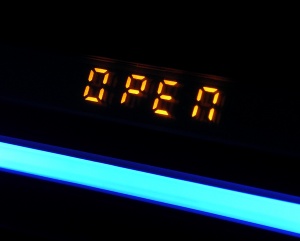 Writing articles is hard work.
I'm sure you felt that, yet it has always been a good way to market business. I found 37signals because of their awesome blog, yet we could only do so much.
What if we did what developers did to market themselves?
Open source.
While open source marketing is what they used to build credibility, we can use open source to build backlinks, to reach new customers and know how to innovate our marketing.
It's better to learn by example, so here are some examples that might apply to your business…
Open Source Blog Marketing
You saw this coming. Let's say you run a marketing blog. After writing the article, "How to get more traffic" you wrote five tips which are:
Pay attention to SEO
Comment on other blogs.
Link to other blogs.
Guest blog
Write good content
After posting the article on your WordPress site, you wrote at the bottom
Did you like it?
If they mouse clicks yes, the usual Share buttons appear, then another message at the bottom that says,
Don't just share, show us your passion. Improve the article, learn how to make a video or an infographic.
Show us what you got. Click this to get started. We'd love to see what you've done.
Comment and show the link to your work.
If they clicked no, they will get a message
Sorry, we screwed up. Why don't you improve it?
Then you get a new backlink that starts off with, "I improved this article by adding social media tips"
A bunch of new tips were included like "Provide share buttons"
The guy shared his article a lot more and thanks to the built in backlinks, you get more exposure. Sure, you may not look like the smartest guy, but that's where part 2 comes in.
Once he gets a hundred Likes, you offer him the chance to post his article on the original site. If he says yes, you got a decent guest poster on board to boost your credibility.
If he said no, you thank him and watch the backlinks increase as people will be curious about the original article and will have new ideas for you to improve on. As a bonus, you know where to get guest blog next time.
Another possibility is to make a cooking blog and encourage people to make their own version of the recipe.
Affiliate Managers go Open Source
Let's say you sell a video editing software and wrote tips on how to make a better film and showed how your software could help them.
At the end of the article, write a challenge to improve the article with a prize. There is a catch. Their remix should sell the most number of copies of the software. They get the standard affiliate fees, but the winner gets something extra.
Not only do you get better content, some of them probably will make a YouTube video to beat the rest. Others might write better tips. The best part is you could see which content works better and learn how to get more people to buy it.
Open Source Film, Publishing and Entertainment
Let's say you made a trailer/sample chapter and posted it on the Internet and challenged the people to improve or continue it. You put all the files you used to make the trailer on the Internet to make their lives easier.
If it was a trailer, there would be new edits or parodies to extend the reach if your campaign. You can even encourage them to create their own speculation of what will happen in the movie/book/comic and host in your site to increase the hype.
Open Source Hotel Marketing
Since my dad owns a hotel, maybe I could use the minutes I spent observing him to help him market.
For articles, it could be a customer service blog. It could be giving tips, then the customers can rave about your service and tell others about how customer service should be done with pictures videos and everything. That seems improbable, but an open sourced Zappos blog might look like this.
Another possibility is to make a blog/trailer that showcases the nearby attractions to the hotel. Open source it, so that the tourists can actually say their opinions on the places (probably passionate ones) using their own pictures, videos and maybe their experience.
Or content on restaurants nearby or inside the hotel. Open source it. If there's an Italian restaurant, there might be fanatics willing to shed light on the matter and their expertise would be greater than the hotel owner.
How do these links back to the hotel?
Great nearby attractions make people want to stay nearby (at least that's how my trips were) If a lot of great restaurants are nearby, tourists will want to try 'em all and stay near. A blog that preaches is common. A blog with people personally telling their own experience which actually agrees with what was preached would be better.
BUT WAIT!!!
Why should they pick the nearby areas to your restaurant? Why should they bother to lift a finger?
Why Open Source Marketing Will Work
The targets of this marketing campaign are creators and I personally struggled to write a novel. Anything that could help me break through writer's block helps. Sites like Plinky thrived because of people who need to get through their writer blocks. Anything to make me create more with less effort would grab my attention. Anything I'm passionate about (tourist spots, restaurants, etc. This is just for the hotel example. In reality, I'm a big Kamen Rider, Super Sentai fan who has just been converted into a brony) would be painless to write and a hell lot of fun.
They probably came across the work, because they were interested in the topic it dealt with, so it's more probable that they will share their expertise.
One thing that every business needs is to be badass. No amount of marketing (in the traditional sense, but marketing is built in the product) could make me buy anything from a business that's less than badass.
Open sourcing content leverages people's passion while making it more painless to create. You are giving creators who are passionate on the topic the resources for them to make creating their own work much easier.
Sharing something you created is easier and is more likely to gain trust (learned that the hard way when I tweet out some links I like from TechCrunch, but some of my friends thought there might be a virus) In a world where there are a hell lot of patent trolls, I think open sourcing your stuff is a decent leverage. Teaching can rake in some customers, helping others teach can take it to the next level.
The most important part to remember is the fork in Github. You can download the software. You can edit the source code, but forking allows your changes to be seen by the world and the original creator can merge his work with yours (if he liked it), launching you into greater fame and letting the original creator have better software. If it isn't merged (or combined with the original work), it's okay. You were able to create and that's something remarkable.
Ideas are a dime in a dozen. Try it out and test it if it works. Show some of your open source marketing. Write the name of your industry and the tactic you used based on the idea and share it with us.
Start now by innovating this very post!
(But first, leave me a comment and let me know if you like it!) 😉
Note: This post is licensed under a Creative Commons Attribution-ShareAlike 3.0 Unported License.