Ask the Readers: What is the Value of Online Contests?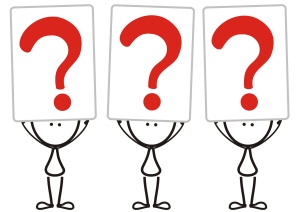 Contests are widely regarded as really good ways to increase your online engagement.
They come in all shapes and sizes – from the massively detailed and logistically challenging Great Online Marketing Scavenger Hunts – to the quick and dirty book giveaways and random draws you so often see around the blogosphere.
Likewise, there are all sorts of reasons that you may want to run a contest, from increasing social media engagement to teaching new skills and a whole world of options in between.
Now, some online contests perform better than others, and measuring that performance means knowing what your goals are and how much time and energy you're willing to commit!
If you're looking for a quick bump in your blog post engagement – then a simple giveaway can be very effective.
Social media not giving you what you want? Facebook contests, Twitter contests, and Pin it to Win it contests have been around almost as long as their respective social media homes.
Traffic down? A guest posting or other content-centered contest is a great way to see your numbers jump up.
At Firepole, we run at least two online contests a year – the annual guest posting contest in January, and the Great Online Marketing Scavenger Hunt in March – and we always find these to be great ways to deliver value to our audience. Less frequent for us is the one-off contest, where we have something to give away to a lucky commenter – although we have used that technique in the past, like when we were re-launching our podcast.
Whatever type of contest you run, it's important to have clear goals about what you're hoping to achieve, and the metrics to see whether or not you reached those goals – whether it's comment counts, social media shares or backlinks.
And so this month's ask the readers is about contests.
Do you participate in online contests? Why or why not?
If you're a blogger yourself – do you run contests? What works best for YOUR audience?