Nominate Your Engagement Superstar – and Win!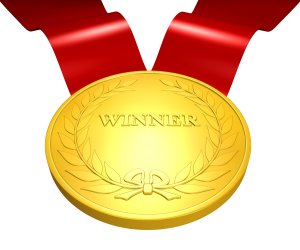 If you're a regular here, you already know that my new book, Engagement from Scratch!, launches next week. Tuesday, to be exact.
I want this whole week to be a celebration of the most engaging people on the net, by way of your nominations.
So I'm going to do something kinda fun and cool with you.
Here's my challenge:
I want you to tell me who you look up to when it comes to engagement. Who does it really, really well? Whose community are you proud to be a part of?
I want to know who inspires you – not just by what they've accomplished, but by how they accomplished it.
I'm going to offer a bit of motivation to encourage you, in the form of a chance to win:
Here's how to win, while inspiring others to kick their own engagement up a notch:
Step 1 – Nominate Your Engagement Superstar
Post your nomination – who you want to nominate, and why you think they're the most deserving engagement superstar out there.
You can do it in the comments below, on your own blog, on any website you write for, Tumblr, Facebook, YouTube, Google+, or anywhere else online that feels right to you. It can be text, video, images, illustrations, audio or all of the above. Feel free to embed the book's YouTube video for extra brownie points and inspiration. The sooner you post, the better. But, the cut-off is Monday, November 28th at 5pm Eastern time.
Step 2 – Spread the Word
If you shared your story in the comments below, then go share this post on Twitter, Facebook, Google+, and anywhere else you can. On Twitter, be sure to use the hashtag #EngagementFromScratch. And on Facebook and Google+, either tag me, or add me to your share so I can keep track. I want the world to see who you nominate, and be inspired by their examples.
If you're sharing your story somewhere other than the comment section (even more brownie points for going the extra mile if you do), then make sure you drop a link to your story in the comments below, so we can see where you've posted, and everyone can go see what you've written. Then, spread your post around on Twitter, Facebook or Google+.
Step 3 – I'll announce the winning entry on Wednesday
On Monday evening, after the 5pm EST deadline, I'll read, watch and listen to every entry (I'll actually be doing that all week, so the sooner you post, the better)… and based on the completely un-objective opinions of myself and my close friends, I will pick the winner, and make the announcement on Wednesday to everyone who is subscribed for updates about the book.
P.S. If you feel like mentioning or linking to the book in your posts, tweets, status updates, etc, I certainly won't complain, but it's not mandatory.
Okay, share away!
UPDATE: Congratulations to our winner, @AdrienneSmith40
Danny Iny (@DannyIny), a.k.a. the "Freddy Krueger of Blogging", teaches marketing that works at Mirasee. Together with Guy Kawasaki, Brian Clark and Mitch Joel, he wrote the book on building engaged audiences from scratch (available on Amazon, or as a free download).