Podcast 2.0 – What's next for Fireside Chats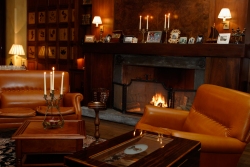 As you may remember, we've been making noise about either discontinuing or seriously changing the Fireside Chats with Danny Iny Podcast.
While our content was pretty good, it just wasn't doing what we needed it to do. Something had to change – but what?
So we got on the phone with Adam Weiss – the Podcast Consultant, who gave us some excellent advice during our call. We talked about content, technology and hardware, and after the conversation – we knew a LOT more about how to create a podcast. – We think it will show in the coming weeks!
One of the big things that I think we did wrong setting out with this project was not getting quite enough input from all of YOU as to what you want and need from this kind of format – so we're going to be changing that too.
The feedback we've gotten so far from the blog comments and survey we asked you to complete was invaluable in making some of these choices. There's just one more thing I'll be asking for your input on – but a bit more on that later…
First – let's talk about the content, promotion and technology.
The Purpose of the Podcast
When we were thinking about starting a podcast, we knew we wanted to share great content in a variety of ways with a variety of people – but we wouldn't be Mirasee if we didn't take it further in terms of audience and fit!
So we went back to the foundation (any of our students want to chime in on how fun THAT process can be?) and really hammered out who we wanted to do this for, and why.
The Podcast is for (but not limited to, of course!) people who already fit our usual market but ALSO: have a need and desire to absorb information away from their computers. We want to be connecting with the folks who can listen to the podcast on their way to work, think it's pretty cool, and share it through their phone.
This is a slightly different relationship than the kind we foster on our blog, and it's important that the other decisions we make reflect that. This was something we simply hadn't considered carefully enough in round 1.
Content and Format Issues and Solutions
You've told us the content of the Fireside Chats Series is pretty good and useful – thank you for that!
It was also nice to have Adam confirm it.
Basically, our intent is to do pretty short, but comprehensive overviews of a particular marketing or business strategy topic. The kind of overview that explains what's going on and how to use a tool or technique at a pretty high level.
The other thing we want to be doing is interviews with awesome, interesting and inspiring people.
So that is the plan! We've got a couple of great shows lined up in the coming months, but have plenty of room in the schedule for your suggestions! Let me know in the comments what you'd most like to see covered.
In terms of our format, the prevailing notion is that we need to choose either an interview or conversational style and use it consistently. I'm leaning towards conversational – more of a back and forth between Danny and myself instead of an interview format where the interviewer talks too much. We'll save the interviewing for the times we're able to get great guests!
The takeaway here is that when you're starting a project like this, it's a really good idea to plan in advance what you want the style, tone and content of the podcast to look and feel like. It sounds terribly obvious, but we really thought that we'd get the hang of it without too much difficulty. That wasn't the case, and our quality suffered because of it.
Plan things thoroughly!
We also got some excellent tips and suggestions for how and where to place our calls to action and requests for engagement – but I don't want to spoil the surprise – listen to our next podcast and see if you can point out the differences. We'll do a compare and contrast in a few weeks once we have some delicious metrics to talk about!
Nitty Gritty Tech Stuff
Okay, podcasting technology is not high on my list of "things I'm great at" so when Adam was able to walk us through dozens of suggestions for improving the quality of the podcast, I was absolutely thrilled.
Here are some of the things we learned:
We can track all of our subscribers and conversions using Liberated Syndication a podcast hosting service. Amazon S3 is fine, of course, but LibSyn, at about $9 a month gives us much more information about what's going on.
Another thing we discovered was that our files are so large that anyone on a mobile would be taking a big data hit to download us. We can make the files much smaller without losing quality – something we'd been worried about.
There was some inconsistency between the quality of audio on Danny's end and on mine – which we were aware of – but Adam gave us a cool tip for fixing it. If we use the same microphones AND call recording system we can create two separate files – one of Danny speaking and one of myself – then we can overlay them for the same level of quality on each side of the conversation instead of recording from one end only and accepting the disparity.
Finally – we need to promote the podcast much, much more on the blog! Lots of people in the survey didn't even know we had one! If we're going to keep it up, it needs a little more promotion time and space.
That Which We Call Our Podcast…
…by any other name would be significantly more appealing to new listeners. 😉
Okay, I'll admit it. I'm kind of bad at naming things. I tend to have an idea and kind of cling to it, generally because of some bizarre reference or association I made with it.
Hence Fireside Chats.
Yeah, I know – we're not Roosevelt. I just liked the name. (And come on – we were kind of addressing an empire!)
No one else really did though – so we're going to change it.
But to what?
Here's what we want to convey:
It's by Mirasee
It's a quick but thorough overview of a single business or marketing concept.
It's insightful and clear.
I've got a couple of ideas – but, let's be honest – my personal track record of coming up with names is a little weak (I've got a poor cat called SupperChunks…) so I would love, love, love you to suggest better names than I can come up with, and vote on your favourites.
Vote on your favorite name or add your own suggestion!
That's about all I've got for this update – but you can look out for the first a shiny new podcast series in a couple of weeks – as always – please leave any suggestions you have for topics you'd like to see covered in the series in the comments.