Exhaustion, Retreat, and the Excruciating Reality of Succeeding Beyond Your Wildest Dreams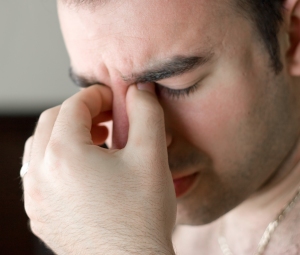 I blinked twice, and rubbed my eyes.
It was done.
I had just delivered the last webinar of our launch; the last of almost thirty webinars that I had delivered in about three weeks.
My day's work wasn't close to being over – there was still a mountain of emails to answer, tasks to complete, and loose ends to tie up. But before diving into all of that – before even getting up to make the cup of tea that would sustain me through it – I took a moment to observe and notice exactly what I was feeling.
It was the strangest sensation; a weird mix of elation and despair.
I never imagined that something so good could leave four people feeling so bad…

We Should Have Been Celebrating our New Product Launch…
By all measures, it was a phenomenal success.
I'll publish a detailed deconstruction of exactly how it all played out in a week or two, but for now, here are a couple of the highlights of what we achieved in less than a month:
We accepted over 450 students into our new Audience Business Masterclass
The total deal value of all those sales was well over a quarter of a million dollars
And that was all in just one month. Crazy, right? 😉
So yes – on the face of it, we should have been celebrating – and we were, believe me, we were!
But as exciting as these results were, they came at a price…
…but Success Comes at a Price…
Despite what some get-rich-quick gurus might like to promise, results like this don't just "happen".
Not even close. 😉
An enormous amount of work and planning went into creating these results;
First of all, we built an amazing new product to sell; literally, the best we've ever seen.
Then we developed the richest, most informative and valuable webinar that we could; and I iterated it over the course of 30 live presentations.
We coordinated with over 30 affiliates who helped us to spread the word about this amazing offer.
We implemented much more sophisticated marketing automation and webinar replay technology than anything we'd used before.
We offered all of our students and prospective students a ridiculous amount of 1-on-1 hand-holding and support.
And honestly, that's just the beginning…
This added up to an awful lot of work.
Some of it was planned, but a lot more tiring than we had originally expected – like delivering as many as four webinars in a single day. (What was I thinking?!)
Some of it wasn't planned (though maybe we should have) – like playing whack-a-mole with technical glitch after technical glitch that kept popping up with all of our snazzy new technologies.
And some of it was just Murphy's Law rearing its ugly head – like technology and connectivity glitches popping up at the worst possible times (topping the list was when my computer spontaneously rebooted right in the middle of a webinar – I think the last thing captured before the recording cut off was me saying "what the $%&#?!" as my computer shut down), and an almost existential threat to our business from the unlikeliest source (more on that in a future post).
Now, thankfully, this isn't our first spin on the merry-go-round.
We've launched products before, and experienced more than our fair share of technical glitches, badly timed human errors (mostly mine), and learning curves.
So we did a decent job of budgeting for the time that these unexpected problems would take.
What we didn't account for, though, were the things that went *too* well…
Not Just another Internet Marketing Training
One thing in particular went unbelievably well – and in the process, ate up crazy amounts of our time.
I'll share exactly what happened, but to explain it, I need to go back in time to when we were originally planning out the Masterclass. Back in those early planning conversations, it was very important to us that it not end up being "just another internet marketing training" that doesn't work – and that meant two things:
First, we had to teach good stuff, that really works, and teach it clearly. This would already put us head and shoulders above most of the competition (unfortunately; this really says as much about the state of our industry as it does about us).
Second, we had to engineer a situation that would get our students to actually do the work. This may sound trivial, but it really isn't, because the sad truth is that the *vast* majority of training programs, e-books, membership sites, etc. go mostly un-read and un-watched, and almost completely un-implemented.
The first requirement – clearly teaching good stuff that really works – that was easy enough; after all, education is what we're great at, and where we shine.
Getting our students to actually do the work, though – that would be a tough nut to crack. Because let's face it, it's really hard – so much so that even marketing educators that we really appreciate and respect take the position with their students that "you can lead a horse to water, but you can't make him drink".
We Just Couldn't Accept That
No way – taking hundreds of someone's hard-earned dollars and giving them nothing in exchange (at least in terms of tangible results) – that was just unconscionable to us.
Yes, ultimately, it would be up to the student to take action, but we were committed to doing everything that was humanly possible to make sure that there would be *nothing* holding our students back, and *everything* working in their favor to help them:
We started off by setting clear expectations; rather than making promises about magical, overnight riches, we made it clear to all of our prospects that reaching the targets we promised would take a full year of working 10-20 hours/week, during which they could expect to make very little money.
We researched and leveraged the best practices of instructional design; borrowing from my own (decade plus) of experience in the educational technology industry, and from sources and authorities ranging from Julie Dirksen to Tim Ferriss.
We included an insane guarantee with the program; not just the usual "30 day money back" stuff – we actually guarantee that as long as our students put in the time, do the work, and reach out to us when they need help, they will reach very aggressive income targets; and if they don't, I'll refund their tuition, and give them $1,000 out of my own pocket.
We took their technology challenges off the table; we know that technology is a major stumbling block for a lot of people, so every single student gets unlimited technical support for their first three months in the program; anything that you have trouble doing with technology, my team will help you to do.
We've setup sophisticated marketing automation technologies to track whether our students are consuming the course content, and send them (and us) reminders to make sure that the work is getting done.
We offer our students a ridiculous level of direct, 1-on-1 support, ranging from the completely free (all of our students can email us any questions, any time, for as long as they like), to the unbelievably affordable (students can join weekly group strategy calls, and even submit each and every piece of homework that they do in the program to us for review, and this costs less for a year than people would expect to pay for a month).
We call each and every student on the phone to make sure that they're settling well into the program, emphasize that we're here for them if and when they need us, and answer any questions they have about getting started.
We encourage our students to reach out to us for help in just about every interaction that they have with us; we make it clear that if they're stuck, we're here to get them un-stuck.
We remind our students again and again about the need for entrepreneurial resilience.
And there's probably more that I can't think of right now; we really did *everything* that we could think of to make sure our students actually do the work.
And, lo and behold…
Holy crap, it worked!
Yes, that's right, it worked.
All of the work that we did to get students to engage with our training really paid off; during the launch window alone (less than four weeks), we had over 400 students send us questions, submit homework, or request technical support.
This was, at the same time, the most brilliant success, and the most bone-headed screw-up, of the entire launch.
On the one hand, we managed to get more active engagement from our students than anything our industry has ever seen. And on the other hand, we were completely unprepared for the sheer scale of work that would arise from this stampede of students taking us up on our offer to support them.
So if you add up everything that we had more or less planned for, everything that unexpectedly went wrong, and everything that unexpectedly went right… what do you get?
Well, first of all, you get over 450 people who are super-excited about their businesses, and the results that we're going to help them create. Which is amazing.
But you also get a ridiculous workload for the four people responsible for making it all happen: Megan, Amanda, Robyn, and myself.
For an entire month, we were all working waaaaay too many hours…
…sleeping a lot less than most people should…
…and getting more tired, stressed, and cranky by the minute.
And all this without a single day off, and no end in sight.
In other words, our amazing success was propelling us straight towards the edge of a cliff…
The Problem: Overload + Running on Fumes
Okay, let's get clear for a moment about what the problem really was.
It wasn't that we accepted more students than we could handle; we *did* know what we were getting ourselves into, and the Mirasee team is absolutely capable of supporting every one of our students. But we didn't anticipate how fast the support load would ramp up.
Under normal circumstances, that would just be a temporary hiccup – no problem.
But at the same time that we're dealing with all of the planned and unplanned consequences of our launch?
Big problem! :-S
And that wasn't the worst of it, because as bad as this temporary hiccup was, it was still a short-term problem; launches end, and our workloads would clear up pretty fast once the launch was over. So we might be a bit behind on emails for a few weeks, but we'd catch up, and that would be that.
Or at least, that would be the case if we were all at our best. And by the end of this launch, none of us was performing at anywhere near our best.
And that was the real problem: we were all running on fumes.
We were all tired, stressed, and on the verge of burn-out.
And to make matters worse, we had this retreat scheduled…
Best Laid Plans: Our First Staff Retreat
If you're a student of ours, or a regular reader at Mirasee, you already know about our staff retreat.
You know that for a full week (February 4 through February 10), we were all MIA – away at a charming little bed and breakfast called the Crystal Inn, about an hour and a half north of Montreal, without so much as a stable internet connection.
What you might not know, though, is that this retreat wasn't a sudden, knee-jerk response to the workload – it has actually been on the calendar for months.
Here's what the original plan had looked like:
January 7 through 27: Our new product launch. Things will be busy.

January 28 through February 3: Launch wind-down week. Tie up all the loose ends, and get ready to leave.

February 4 through 10: Staff retreat to recharge and look at big picture strategy, with an hour or two each day devoted to supporting our students.

February 11 and onwards: Back to work, back to normal, everything is great.
You know what they say about the best-laid plans of mice and men, right? 😉
Here's what actually ended up happening; first, because of our less-than-perfect planning around the launch and support workload, and then, because I needed to protect the sanity and well-being of my team (and our ability to support our students in the months ahead):
January 7 through 27: Launch craziness. Things go right, things go wrong, and the work-load keeps piling up higher and higher.

January 28 through February 3: We're running on a treadmill, pushing a boulder up a hill; trying to catch up on everything that has piled up, running on just a fraction of our normal energy levels.

February 4 through 10: We're on the retreat, and completely shut off from day-to-day work. I was still watching every email and student post, but I gave my team strict instructions that they shouldn't even open their work inboxes at any point throughout the week.

February 11 and onward: Back from the retreat – energized, recharged, and excited to be working with our students. Making giant strides towards dealing with all of the backlog, and getting back to our standard 24-48 hour support turnaround times (we're about two days away from clearing the backlog, as of this writing).
Now, on the one hand, I believed (and still believe) that this was the best way for me to look after the well-being and interests of my team, and of all of our students.
But on the other hand, welcoming hundreds of students into a brand-new training program and then disappearing for a week (even if we did announce and explain it)…
…well, that kind of sucks.
Which is why I'm writing this post. To explain what happened, and to express three sentiments.
The first is that…
We're Very, Very Sorry
I'm saying this on my own, and on behalf of the Mirasee team:
We're very, very sorry.
We all feel terrible that we have students who excitedly sent us questions, and homework, and had to wait so long for a response.
And I personally feel terrible, because it's my job to have known better, and planned better, so that this situation never would have happened.
We're doing everything that we can to make it right as fast as possible, and we're almost done catching up on the backlog.
But there's no way around it; this whole experience has been inconvenient, and down-right disappointing for a lot of people.
I'm sorry.
We're Very, Very Grateful
At the same time, both we and I are very, very grateful to all of our students.
Not just for sticking with us – though of course, we're grateful for that.
And not just for being patient and understanding – though we're very grateful for that, too.
We're also very grateful to those students who expressed their frustrations and concerns with such consideration and thoughtfulness; not blaming or accusing, but just sharing their feelings, and asking us to explain, clarify, and help them understand.
You have all given us the benefit of the doubt, and we are truly grateful for that.
And even more than that, we're incredibly grateful, and humbled, by the support that we received from so many of our students; jumping to our defense in the forums when other students expressed (very reasonable and thoughtful) concerns about our presence and response time; in short, friendly messages wishing us a great vacation; and in longer, incredibly supportive emails, like this one:
I have heard, through the grape vine, a little bit about the dissatisfaction that was expressed over you and the team taking  a week away.

I'm sending this note to let you know that I support your choice and have the highest respect for you — you saw a problem and did what you felt was necessary to make a change for the better. 

Has it been inconvenient for me?  Yes.  I've asked Megan some questions about Lesson 1 and haven't received any response — even after resending. Being able to discuss my issues would have made it easier progress further with Lesson 2 rather than remaining stuck with it for close to 2 weeks.  So, yes, it was inconvenient.

But…

I trust you and the team to do what needs to be done for the good of the whole, and if that means being inconvenienced for a week while you regroup, then so it does.

I look at sometimes needing to step back as part of the greater process, and I'd like to talk to you about it so I'll be sending another email later on today. 

There's a huge difference between stepping out (passive) and stepping back (active) to re-evaluate and regroup.  Perhaps those who expressed their dissatisfaction so strongly temporarily forgot that as well as teaching, you're still learning, and that learning (as well as life itself) is a process of expansion and contraction.   

I do hope the week was productive for you all and that you returned with the solutions and the fresh perspective you were seeking.
I can't tell you how much it means to me that we received far more emails like this one than emails that (very legitimately) complained about our absence.
All to say that we are very, very grateful.
Thank you.
We're Very, Very Excited
As sorry as we are (we're very sorry)…
And as grateful as we are (we're very grateful)…
More than anything else, we're excited.
Excited to be working with so many amazing people, who are putting so much of themselves into doing such amazing things.
Excited about the relationships that we're building with our students.
Excited about the chance to help them achieve some truly spectacular things.
And even more than that, excited about what's next.
Because as much as the retreat was about recharging from the launch madness, and coming back ready to do amazing work, it was also about our strategy in the greater scheme of things – getting really clear about what we're going to do in the coming year to support you, your business, and your future.
In spite of our fatigue, we actually got a lot of work done on the retreat. We've got a very big vision for what we're going to create, and how we're going to change the world.
And we're excited to share it with you.
So we're sorry that we let you down.
We're grateful to be doing all of this with you.
And we're so very excited about what's coming next.
Now it's time for us to buckle down, and do some amazing work – for you, for your business, and for the world.
"Exciting" doesn't even begin to describe it! 🙂