NKOTB: Inside Mirasee Style
Well we went and did it again.
Along with launching a product in September and unveiling our rebrand in October, we added more people to the team.
As we've done with the last few batches of new kids on the Mirasee block (NKOTB 😉 ), we wanted to give them the floor to share their first impressions of joining the team.
Alexis Rodrigo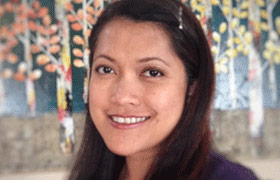 "I thought of it as an adventure, and that's what it turned out to be."
When I applied for the content writer position at Firepole Marketing (now Mirasee), I told myself not to get emotionally attached.
Two questionnaires, two personality tests, and one cognitive ability test (abstract reasoning anyone?) later and I got to the final step, the interview, in which Danny let me ask all the questions.
I knew I'd be very disappointed if I didn't become a part of this team. And what an intense team it is! Everybody's working hard, learning, helping, growing, and laughing.
Our Slack channels are full of action: questions about how to support students, links to insightful posts, daily priorities, tips on health, wellness, and productivity… and some not-so-productive shenanigans. When we have team video conferences, I listen more than I talk; I learn so much from the others.
In my first month at Mirasee. I met 21 new co-workers, learned five web applications, went over three online courses, finished reading four books and started reading three, and wrote 8,162 words.
And I was just getting started.
Andy Thompson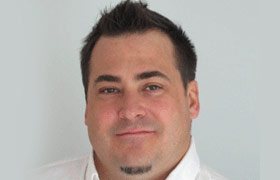 "The team Danny has put together here is truly unmatched, and it's been a blast working alongside them."
After years of working in many capacities behind the scenes of several well known marketing companies, primarily as a JV broker, copywriter, consultant, and creative brain trust, I decided to shift gears and indulge my passion for writing—so when I heard that Danny was expanding his team at Mirasee, I just had to throw my hat in the ring and apply.
I have to say, there is a HUGE difference working for a company that is fiercely focused on the success of its students and employees, rather than solely focused on revenue and bottom line profits.
I'm so proud and happy to be associated with such a smart, caring, and forward thinking group of people, and I believe it's part of the secret sauce that allows Mirasee to attract so many new students to their courses and community year after year.
Darla Fields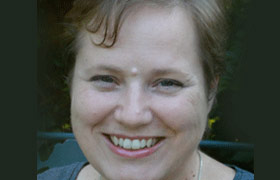 "Mirasee is about helping others first: partnership over profits."
I first found Firepole (Mirasee) through a post in a private Facebook group, and immediately went to the "About Us" page to check out the who and the why behind the name. I was impressed at the mission of the company; no get rich quick schemes here.
All of this resonated with me—and then, once I was hired, I discovered that Mirasee was Mirasee because of its team.
To say I was overwhelmed my first few weeks is an understatement.
It was like the Cheshire Cat from Alice in Wonderland crawled up on my shoulder and whispered in my ear, "Who Are You?" At that point I knew I'd lost my mind when I answered with a very vague niche statement: I'm just a simple person with a desire to write and help others. 🙂
Back in reality, I struggled with how I was supposed to compete with this group of highly energetic and extremely talented people.
The answer? Don't compete. There's no room for it.
This fantastic group of people isn't just any group. They're a team, with each member bringing something to the table to support each other and make Mirasee what it is—a fantastic place to work, to learn, and to grow.
Yeah, I've decided I can handle that! Now, if I could just handle a better niche statement…
Kathryn Aragon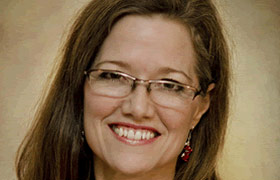 "It's not just a job. It's family."
The thing I like best about Mirasee is the focus. It doesn't matter where you look—on the blog, on the webinars, in the company emails, or in the team meetings—the focus is on people, not profits.
These days, a lot of brands are creating value statements to help customers understand what they stand for. And I've worked with brands that have taken that route, creating their 10 guiding values and posting them online or on the break room wall. But I've never worked with a brand that has put those values into action the way Danny has done here. It's impressive, to say the least.
Of course, that doesn't mean we sit around singing Kumbayah every day. Mirasee is an entrepreneurial brand. Projects are big and complicated, and the deadlines are tight. But no deadline is more important than the person doing the job, and everyone is willing to chip in and help where needed.
What results is a different kind of work environment. And honestly, it's kind of addictive. Who wouldn't want to work here?
Lindsey Hayward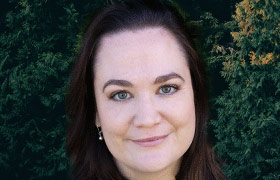 "I know just how lucky I am to be a part of such a great team."
My path to working for Mirasee began when I signed up as a student of the Course Builder's Laboratory. From the friendly emails to the incredibly FUN one-on-one call, my experience as a student was amazing.
While I wasn't able to finish the course, the whole company really left a positive impression on me. I continued opening Mirasee emails, and always kept track of what they were doing.
Yes, I admit it—I was kind of stalking them. (Shhh… don't tell!)
When one of the emails I opened mentioned a job opportunity, I jumped at the chance and applied enthusiastically.
My hope quickly deflated when I got the email saying they had decided to go with someone else, and so I went back to plugging away at my way-less-than-lucrative freelance copywriting business. (I also listened to a lot of Lana Del Rey while considering buying stock in Puffs Plus.)
A couple months later, I saw another "We're Hiring!" email from Danny. I applied again—filling out the application and doing all the tests with fingers, hair, and ankles crossed. (My dog even crossed his paws for me.)
It was a long (but FUN) process. When I scored an interview, I was super excited and threw lots of Puffs in the air.
But a few days later after what felt was a disastrous interview (I gave Danny the wrong number!), I got an email asking if I'd like to come on board as a student advisor. I was so excited I quickly accepted the job with immense gratitude.
Now that I'm a bona fide Mirasee employee (just saying that still makes me grin), I'm happy to report that it's every bit as wonderful as I knew it would be.
Cynda Pike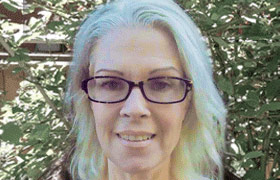 "It was exciting, confusing, challenging, and it continues to be all of those things."
In 2014, I decided to branch out and freelance after decades in corporate America. I remember looking at marketing courses online and thinking Mirasee (then Firepole) seemed like real people which led to my signing up for Audience Business Masterclass.
When a technical role opened, I immediately applied. I really wanted to be a part of this company.
We were in full scale launch mode when I joined the team in September, so it was a whirlwind of learning new products and tools, and of course, systems.
I'm fortunate I'm on a team with brilliant people; there's not a day that goes by where I don't learn something new from Matthew and Sabrina.
It's great to use my background in broadcasting as well by helping Audra with podcast transcripts and setting up video shoots for our student testimonials. These are opportunities to use additional skills I am passionate about.
Most of all, I feel very privileged to work here. Anyone who has spent years in corporate cubicle culture, and has left, knows what I'm talking about.
I bring order where there is chaos. But to do it in a supportive environment is truly gratifying.
Sabrina Hinds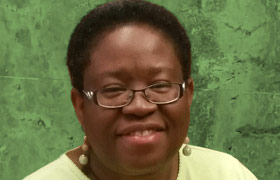 "I didn't really understand the extent of intensity while I was moving through it, but the extensive hiring process was a snapshot of the importance of stamina, patience, persistence, and excellence."
Intense.
That's my one-word summary of life as a new member of the Firepole/Mirasee team.
But that impression was being developed before my first day of work.
It was just… intense!
It is an initiation of sorts—starting with the company when a launch is ramping up or in full flight. How do you jump in with both feet and be an asset, not a burden, at crunch time?
You do exactly what you're hired to do—leverage your strengths.
The culture isn't about forcing square pegs into round holes. Excellent execution is built on strengths. And stretching. It's quite a wonder to see. Team members putting requests out to everyone to have a gap filled and one or two or three others who are capable and interested rush in to lend a hand, joyfully at that.
Doesn't really matter what your job description is. Stuff needs to get done. Let just do it. And have an intensely good time while we're at it.
Jim Hopkinson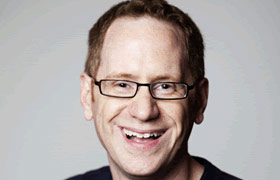 "As I researched the company, a theme emerged. Over and over again, values such as teamwork, innovation, support, humility, integrity, and transparency kept coming up."
My path to joining the Mirasee team began at—perhaps appropriately—a conference called World Domination Summit, an annual gathering of remarkable people looking to make an impact in the world.
As a veteran in my 4th year of attendance, I felt a strong need to give back and volunteered to host a meetup group to teach others everything I knew about creating and selling online courses. It was there that I met Megan, Mirasee's Director of Education.
From the very start, it was clear that Megan and I share the same passion for online learning. Then I met Founder and CEO Danny who impressed me not only with his significant past accomplishments, but also with the leadership vision of the future of education and how entrepreneurs can grow profitable businesses while serving other. I was intrigued.
It's pretty easy to find one or two people in a company who love their jobs. Here, it seems like every employee has found their dream job. I was impressed.
When I was asked to join the leadership team full time, the decision was a no-brainer. It was clearly the right place at the right time with the right people. Several weeks into the job, it hasn't disappointed.
The team has lived up to the hype, with everyone incredibly supportive, positive, and fun. Sounds like we've set the stage to help others with our own brand of world domination.
And there you have it. Some of our new team members and how they feel about working with Mirasee. Do you have any questions for them? Or about working at Mirasee? Let us know in the comments!