Naked Marketing: Join the Movement!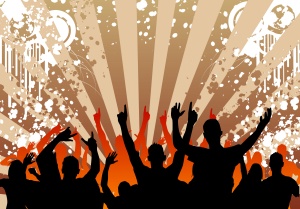 NOTE: The listly survey has ended but you can still grab the Naked Marketing Manifesto! 
I wrote the Naked Marketing Manifesto because I strongly believe that marketing has gotten a lot more complicated than it needs to be.
Of course, that's just my opinion.
Sure, it's a pretty informed opinion – after all, marketing is what I do. But it's still just one man's opinion.
I wanted to know if other people felt the same way, and maybe had something to add to the discussion – because that's the real beauty of the modern age of professional marketers, right? We all get to learn and grow together. 🙂
So, long story short, a few weeks ago I sent an advance copy of the manifesto to my top students and online friends.
I asked them for feedback, and whether they had something to add to the discussion.
The answer was a resounding "yes" – to the tune of over a dozen great pieces of content, inspired by or created in response to the manifesto.
With help from my friends Nick and Shyam at List.ly, I've put together a dynamic list of all these resources.
"Dynamic" = You participate, and your vote counts!
I think all of the list items are great, but I'm guessing that you'll like some better than others. Maybe you'll like the videos about how to use "Naked" to be more persuasive? Or the articles about how to market more effectively naked, or how to feel more confident doing it? Or maybe even the article about how Naked Marketing can make your role playing games more interesting?
Or something else entirely?
I'd love for you to check out the list, and vote for the ones that you like best (just hit the thumbs up "like" button for that item).
You can check out the list on List.ly, or right here on Mirasee:


Oh, and if you have something to add to the conversation, go ahead and do it! 🙂