Inside Mirasee: More First Impressions from Even More New Team Members
Here we grow again!
It's nonstop action here at Mirasee. Launches launched, blog posts posted, babies being born… And we have even more new team members ready to share their perspectives. Here's another inside look at what it's like to join Mirasee from our newest team members.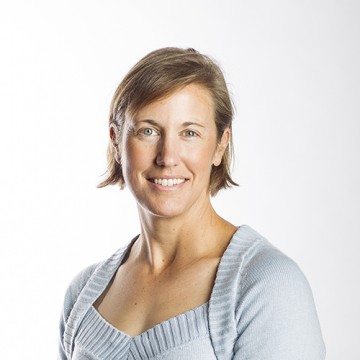 When I first attended a Mirasee marketing webinar, I got the feeling that this company was different. Danny and his team just gave off a vibe of integrity and authenticity. I liked them from the start.
That initial gut feeling has been validated many times over in my first few weeks at Mirasee.
I had seen a few "We're hiring" emails from Mirasee before. But the one for Student Advisor caught my attention. I thought, "I have experience with students. Maybe I would be a good fit for this job." The interview process was quite a ride, and I was thrilled when Danny asked me to join the team.
I heard someone say that starting at Mirasee is a little bit like drinking from the fire hose. Yes, there is a lot to take on board, and I still have so much to learn. But at the same time, I have felt completely supported and welcome the whole way.
The feeling I get from the Student Support Team is: we all succeed together. I have gotten so much support from Megan and all of the other Student Advisors.
In addition to that, the people on my team are really funny! My favorite part of my new job is the interaction between members of the team. Everyone is unique and everyone brings a positive, complimentary personality to the team. I'm so grateful to be a part of it!
Our students have amazing ideas and dreams full of purpose and meaning. It feels really good to help our students make a positive difference in the world.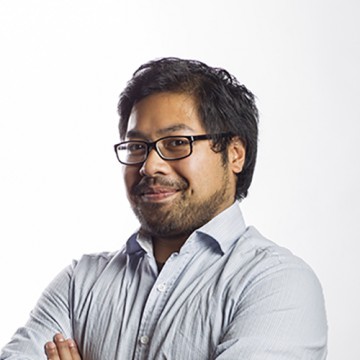 In my previous job, I was working 9-5. After working my way up from the bottom of the ladder to the top, I felt there was no further room for growth in that position.
The daily grind left me feeling unfulfilled and wanting something more. At Mirasee, I'm starting over again at the bottom, but I'm embracing the opportunity to grow with the company and discover what I'm capable of. I know that I'm working with the best and brightest minds, and there's always an exciting new challenge to tackle.
My first three weeks at Mirasee have been a big adjustment, but awesome at the same time. It's been a little stressful and scary, just like any new job. There's definitely been a learning curve as I find my flow.
I wake up every morning with a sense of purpose: to motivate my students, watching them gain clarity and take action. It's great seeing the investment I put in them pay off in such a big way.
Working at Mirasee, you are surrounded by the smartest people in the business. My students have great questions that are often thought-provoking, and I'll admit that sometimes I'm not sure how to answer them!
This is where I really feel supported by the team. Any time I have a question about how to help a student, the team members are there to back me up 100%. I'm so happy to be a part of this amazing team.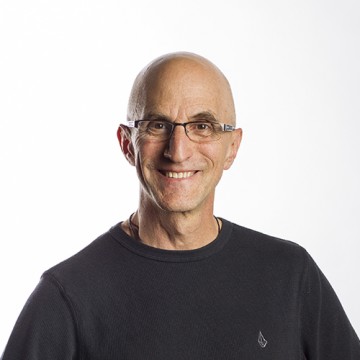 Between 1976 – 1996, the United States Navy ran an ad campaign with the catchy slogan, "It's not a job, it's an adventure!" Well, I'd have to say the same about working as the Community Advocate and Liaison at Mirasee.
I first became aware of Mirasee in 2011 when Danny published Engagement from Scratch! I downloaded my copy and thought, "This guy knows what he's talking about." So, I continued to watch Danny's progression and followed his trajectory as he launched one great product or service after another.
Finally, in September 2014, when Mirasee offered the first Course Builders LIVE course in Montreal, I knew that it was time to learn from Danny and the crew. The course was awesome and was the kick-in-the-shorts that I needed to motivate me to move forward with my aspirations for writing and teaching.
Little did I know that four months later, after having engaged my fellow students on our Course Builders Mastermind Facebook page, Danny noticed my natural knack for social engagement and (mild) verbosity, and brought me on board for the role of Community Advocate for the Course Builder's Mastermind group.
Since that time I've been repeatedly delighted at the atmosphere for personal involvement and idea creation that Mirasee embodies. When I've said to my peers at Mirasee, "Hey, how about this idea?" I've been met with enthusiasm and lots of, "Say more" responses.
This innovative attitude and proactive forward thinking approach is very different from my previous work environment(s). Because Mirasee is all about innovation and implementation, the consistency in these values within the workplace has been a significant validation point that Danny and everyone at Mirasee don't just sell ideas; they walk the talk!
As the Community Advocate and Liaison at Mirasee, one thing I can be sure of is that my roles and tasks will be moving targets. There will always be ways to better what I do and increase my ability to positively impact the students and community. And…that rocks!!
Here's your chance to again ask us anything about working for/being new at Mirasee. (We'll wait until baby Priya is able to write herself for her new team perspective.)
Leave your questions or thoughts in the comments section. (You might find your question answered in the next Inside Mirasee post!)