An Introduction to Monetizing Your Blog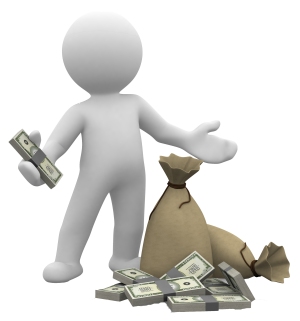 Today, in Fireside Chats with Danny Iny, we're going to be talking about something that everyone thinks about, most people want, and few people would say they have enough of…
Money. 😉
Specifically, we're going to be talking about monetization, and turning the audience you're working so hard to build, into an income that you can live on and more.
This is one of the things that we get asked about the most by new business owners – and fairly! They know that having a blog can lead to making money – but there is a whole lot of conflicting information as to how that actually happens.
So let's talk about making money…
Click here to listen to the podcast:
An Introduction to Monetizing Your Blog
Distilled Wisdom
Monetization is the wrong word – you don't "monetize" a blog, you sell things to an audience.
You're always going to be selling your own stuff, or someone else's stuff. Consider carefully which direction you want to go.
Advertising on a blog is almost always a bad idea, the numbers don't add up. The revenue is never as good and it takes people away from your site.
When selecting people to partner with as an affiliate, make sure the quality of the product – and the person – you're promoting is at a level you can really get behind.
The regular psychology applies when selling to an engaged audience. People like to buy things, but dislike being sold things.
Be careful that you don't change your focus from audience building to making money – your audience will always be more important than a quick sale.
Finally, because your blog/website is a business asset, you can also sell your website.
So those are the basics of "monetizing" your blog – at the end of the day, as always, it's the audience that matters and will serve you the best in the long run.
You can find out more about connecting with your audience in a positive way by checking out our Fireside Chats on Product Launches and Effective Webinars.
In the meantime, I'd like to hear from you: What matters to you when you by from someone online? What aspects of their business or their treatment of you as a customer makes a difference?