6 Blogging Geniuses Share Their Money-Making Secrets
We've been talking a lot lately about how you can make money from your blog. Because as fun as blogging is as a hobby, it's even more fun if you can do it full-time.
But just talking about all the different ways you can make money from a blog can get a little abstract, so we wanted to give you some examples. Today, we talked to some of our favorite bloggers about how their blogs make money — and how you can do the same.
Make Money With Affiliate Marketing
Affiliate marketing means promoting other people's products on your blog. It can be as simple as signing up to be an Amazon affiliate (for very small commissions) or as big as becoming a JV partner with other bloggers in your niche.
The key is that you're not promoting your own products; you're promoting someone else's. That means you never have to deal with creating products or shipping them; you just talk about them and then enjoy the profits!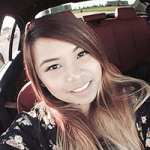 Pauline Cabrera of Twelve Skip uses sponsored posts along with a variety of other methods to make money blogging. She loves affiliate marketing because "it's fun. And depending on who you work with, the more you sell, the more you earn." If you want to try affiliate marketing, she recommends, "Don't try to sound salesy. Write with a personal touch and share your experience, and make sure you find affiliates that fit your audience's wants and needs."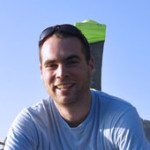 Sean Ogle of Location 180 also uses affiliate marketing as one of several monetization strategies. "Affiliate marketing is a good choice for new bloggers," he says, "because anyone can go in and start making money." It won't be a lot of money at first, but it's enough to give you a taste for what your blog can accomplish. "Amazon is a good way to start, and then you can scale up," he says.
Sean's best advice is to create super-useful posts as affiliate strategies. "My first successful affiliate post was an in-depth tutorial on how to create a membership site in 48 hours," he explains. "It walks you through every single component of the site — the plugins, the hosting company, everything. It's one of the highest traffic posts I have, and if you follow through the tutorial and click on my links, I make money all the way through."
Make Money with a Membership Site
For many bloggers, membership sites sound like the holy grail of money-making strategies. If you can get members of your community to pay a recurring fee to get what you're offering, you'll reduce the uncertainty of your monthly income, and you give your business a lot more stability. However, getting people to keep paying for your product is harder than it sounds. To inspire members to want to remain members, you need to make your community and your product an indispensable part of their lives. And that means you can't just give them resources — you need to deliver results.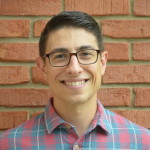 "Member success isn't rocket science, but it's hard work," says Barrett Brooks, the Director of Member Services at Fizzle. "I read every single post in our forums. I distribute particular posts that are relevant to Corbett and Chase as I see fit, so the most qualified person answers each thread. I link to existing resources so our customers can get access to the resources they need when they need them."
Running a membership site can quickly become a full-time job — or even several full-time jobs with enough members. And although there are different models you can use for a membership site (a forum is just one of them), you do need to make sure you continually deliver new value to your members and keep them engaged.
Learn more about the Fizzle team and their membership site strategy in their interview on Pat Flynn's podcast!
Make Money By Selling Your Services
For small or new bloggers who want to start making money yesterday, selling services is one of the simplest ways to get started. Unlike many other methods, you don't need a big audience to make money with a service-oriented blog; even one client can really kickstart your blogging income. It's not a scalable way to make money; as a freelancer or contractor, you're basically creating your own job, not creating a business. But if you want to make your blog into a money-making platform, offering services is a great way to start.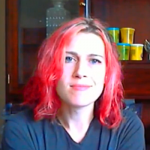 Sophie Lizard teaches bloggers how to go freelance at Be a Freelance Blogger. "All you need to do is figure out one thing you can do for people," she says. "You could be at zero in the morning and selling a service by lunchtime."
If you want to succeed with services, you'll need to sell, but just like with any kind of marketing, don't make it too salesy. "Make friends with everyone," recommends Sophie. "People are much more likely to buy from you if they think of you as a friend. That's true when you're selling products, but it's even more true when you're selling services." When you're offering services to clients, often what you're really selling is you: your voice, your style, your individuality. So connecting with prospective clients on a personal level is essential to making the sale.
Make Money With Sponsored Posts
Sponsored posts and advertising are some of the most common ways that bloggers make money, but they're also one of the most difficult ways to make significant income. Because they depend on selling your audience to sponsors rather than selling to your audience, they usually require a big audience to make more than pennies. However, there are ways to make a good income through sponsorships and ads — even if you don't have a huge audience.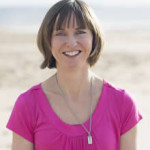 Annabel Candy of Local Marketing HQ used sponsored posts to make money with her travel blog, Get in the Hot Spot. She's also watched other bloggers try to follow her success. "The biggest mistake bloggers make is working free of charge," she says. "There's a common perception that if you work free for a company that will build a good relationship, and if they like what you do, they'll start paying you in the future. That's usually not the case."
Instead, put a high value your time and expertise as a writer, as well as on the value of your audience. "Consider your time as well as your reach when you're working out what to charge for sponsored posts," says Annabel. She suggest a formula for calculating prices for sponsored posts that will give you a fair return on your time and effort.
Make Money With Online Courses
Here at Firepole, selling online courses is one of our favorite ways for bloggers to make money. It is, after all, the method that's worked best for us — the majority of Firepole's revenue comes from students for our two flagship products, the Audience Business Masterclass and the Course Builder's Laboratory. So for more insight into this method, I asked our own Danny Iny.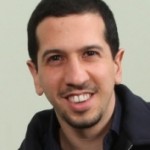 "Selling online is a powerful way for bloggers to make money, because it makes use of the resources bloggers already have on hand: a recognized voice, an audience, and subject matter expertise," Danny says. "It's a great way to build authority and enhance there relationship you already have with your readers."
But if your first instinct is to jump in and start creating courses just like you do blog posts, you should reconsider — that's usually a mistake. "The biggest mistake bloggers make is just to go ahead and create a course," Danny says. "You can spend a ridiculous amount of time, money, and energy building something you haven't validated. You need to test your idea first to make sure you can present the information in a way people can really run with — and that they're willing to pay for."
What about you? How does your blog make money? What works, and what doesn't? Tell us in the comments!