The "Marketing That Works" Ideas Contest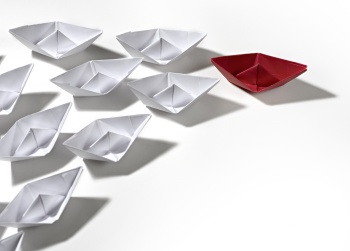 You're here because you want marketing that works.
That's what we're about here at Mirasee, and that's what I promised you that we'd deliver.
Well, we've got a hell of a solid month coming for you! 🙂
Back in December, we put out a call to the best up-and-coming marketers on the web for their most innovative and effective marketing ideas.
Lots of marketers answered the call with some pretty amazing contest ideas, that we're excited to be sharing with you this month…
20 Innovative Marketing Ideas That Work
We accepted 20 finalists into our contest – these are all marketers who ran one or several ideas by us that we felt were good enough to share with you.
They've all written up posts about what their idea is and how you can apply it in your own business. Starting on Monday (January 9), we're going to be publishing one post every weekday – that's a post every weekday for four weeks.
The ideas we've got run the gamut, from how to leverage new technologies, to innovative ways of building relationships the old-fashioned way, to how you can apply fancy-sounding concepts like "queuing theory", and all kinds of other cool ideas – I guarantee that you will find several (if not many!) that can make you more money in your business.
Some of the ideas come from people who we've already had the pleasure of featuring as guests here in the past, and others are new faces that we're excited to feature for the first time. In all cases, though, their ideas are being showcased because they're good enough to have a chance at the prize.
Here's the full lineup of amazing contributors:
Belinda Weaver
Cassie Hicks
Craig Gonzales
Jason Fonceca
Lain Ehmann
Paul Jun
Peter Sandeen
Ryan Hanley
Steven Lowe
Don't Forget, It's a Contest
Yup, it's a contest, and there are some pretty cool prizes in the offing:
A cash prize of $250
Public recognition of the winner's brilliance in public announcements that we will make to our 10,000+ readers and 4,000+ subscribers.
Incredible personal satisfaction! 😀
Not to mention the cool perks that all 20 of the finalists have already earned with their excellent submissions:
The opportunity to share their great ideas with you, our readers
A Mirasee contest finalist t-shirt, generously designed by my friend Karol over at I Hate (Lame) T-Shirts blog, where you can get a new t-shirt design every week (no talking, just some t-shirts).
A "My Marketing Works" finalist badge that they can put anywhere they want, generously designed by my friend Jason Fonceca at Ryze (check him out!).
So… are you wondering what the criteria are for success? How we're going to pick the winners?
Actually, we aren't going to pick the winners at all.
You are.
How YOU Will Pick the Winner
You're going to pick the winner – first by showing us which ideas you like best, and then by actually voting.
Here's how it's going to work: the top five ideas will be selected based on how well the posts perform; the more tweets, likes, shares, +1s, comments, and so forth, the better. If there are five clear leaders, then we'll just pick those. If not, then we'll figure out some algorithm that gives points for each kind of share and interaction, and figure out a tally.
Either way, we'll then ask our subscribers to vote for the winner among the top five posts. You'll cast your vote, and we'll announce the winner. Fun will be had by all.
UPDATE: We've got a winner – check out this post for the details! 🙂