School of Hard Knocks: What 18 Hours of Painful Labor Taught this Mama About Marketing Focus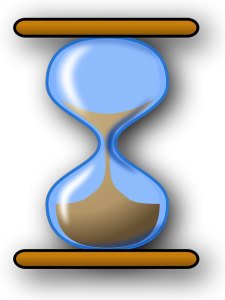 Sometimes it's simply impossible to get everything done, especially when you are one of the growing hordes of Mums and Dads juggling business-building and kids.
It's not that your marketing efforts have completely flopped, it's just that it never seems to be enough to get you the results you are after.
There's always more that needs doing and there's never enough time.
Before you know it, the day is over and you have to pick up the kids from daycare or school. You haven't even begun that blog post you were supposed to write today and yet again, you've put off time on social media because something urgent came up with a client.
If you could just get 5 hours more a week to focus solely on marketing, you just know that your traffic, subscribers and income would skyrocket.
But where to find the time?
Let's face it – you're new to this marketing gig and you might have bitten off more than you can chew.
Marketing can feel like a long, painful labor at times… you keep pushing, pushing and pushing, yet your progress seems so darn slow!
Like me, you probably had no clue what you were getting yourself into when you started out as a parent and it's likely that the same holds true for marketing your business. After all – marketing is what you do to get your business (your baby!) out into the world.
All of a sudden, 'sales and marketing' has transformed from something you don't like very much that is done by other people, to a crucial part of your daily life that you have to become an expert in if you want to succeed.
So you invest time and money on learning everything you can about it. You spend hours going to 'expert' webinars, download umpteen ebooks, read blog posts from the masters and try to duplicate everything you see everyone else doing online so successfully (apparently).
And it's completely overwhelming.
Worse still, it's taking up a lot of time but failing to get the results you need. Your tribe is growing, but way too slowly. Your engagement is only 'ok'. And your conversion rate is good, but you simply can't get enough traffic to your sales pages to make the numbers add up.
It becomes impossible to know where to you are going wrong, and where you should focus your efforts to turn it around. Social media? Writing blog posts? Webinars? Big and bold product launches? Article writing? All or none of the above?
Instead of focussing in and getting stuff done, you feel confused and tend to procrastinate your marketing. You get spread too thin and rather than doing a few things really well, you end up doing lots of things badly.
Any of this sound familiar?
Online Marketing – A Blessing Or a Curse?
The way I see it, the advent of online marketing is both a blessing and a curse for new marketers.
It means we have this amazing opportunity to tap into a global market and enjoy the flexibility of working from home, but it can also be incredibly overwhelming when you are s already pushed for time to run your new business.
Plus, there are important parts of online marketing that you dislike or lack confidence in. It feels like a drag and this affects your productivity. So you put off the bits you are struggling with and let other tasks get in the way, then tell yourself it was 'lack of time' that stopped you from getting your marketing done.
The fact is if you are not crystal clear in your strategy, online marketing can be a huge time waster and can have very little impact (despite what all the experts say!)
The solution to this is the same as the one that got me through labour – and the first chaotic weeks of my baby's life – when everything was new, I was exchausted and there was just too much to learn.
The solution is this: take 90 minutes to step outside of your business and 'breathe, baby. Breathe!'
It's time to stop pushing all the time without effect.
Instead, step outside your business for a moment to look at the big picture of your marketing efforts and hone in on the ONE marketing strategy that will get you the most bang for your buck over the next six months.
The point of this exercise is to take everything you've learnt so far about marketing, all the systems and work you have already put in place, assess it and come up with a kick ass strategy for improving it over the next 6 months.
If you like the sound of strategising like this but you're not sure how to action it, don't worry, you're not the only one. Lots of the Mum's we work with have this same problem – they want to strategize more in their business, but they're not quite sure how to go about it so it just doesn't happen. I'd like to recommend you try this 5 step-process.
5-steps To a Marketing Strategy That is More Focused and Less Overwhelming
1. Commit to 90 minutes of 'time-out'
Fortunately for you, you have a lot more control over the pain and suffering induced by your marketing efforts than I do over my upcoming labor with baby no. 2. 😉
You can change your mindset around marketing and start being more productive. All you have to do is choose to do so.
This first step is to take time out to look at the big-picture of your marketing. This can be harder than sounds – you may try to put it off – so put some effort in and make it something that you are looking forward to rather than dreading.
For example, pay attention to your environment. Find a great place to do the work… inject coffee, colorful pens and paper, a connection with nature… whatever you need to do to get the creative juices flowing.
And enlist support if you need to. If you are sick of working alone, invite another business owner from your networks along and go through this 5-step process together. This is great for accountability and for getting feedback on your ideas.
And treat your 90 minutes like gold – no interruptions please. Do what you need to do to make this time happen and stick to it.
2. Complete your Marketing 'State of the Nation'
Grab your pens and paper and write this heading at the top of a blank piece of paper.
'Everything I currently do when it comes to marketing my business'
Now without thinking too hard about it, let your answers to this question roll out onto the page.
The big things, the little things, the things you mean to do but haven't got around to yet, the things you love, the things you outsource….absolutely everything you are doing in your business right now when it comes to marketing.
Once you have vented everything onto the page, take another look over it and ask yourself:
Are there any other core marketing concepts that I'd like to introduce but haven't got around to yet.
Brainstorm these and add them to the page in front of you.
3. Simplify Things
Now take a moment to reflect on what you see on the page in front of you. It's highly likely that your page is looking rather overwhelming right now, so it's time to simplify things a little!
Choose a colour and circle the 2 or 3 marketing efforts or ideas that excite you the most when you look over the page in front of you.
In a different colour, circle the 2 or 3 marketing efforts that excite you the least.
Choose another colour and circle the 2 or 3 marketing efforts that have got you the best results in your business so far.
Finally, choose another colour and the circle 1 or 2 marketing efforts that will get you the best results based on the time investment involved (eg. the biggest bang for your buck).
4. What is This Exercise Telling You?
Based on everything you have done so far, ask yourself the following question:
If there was only ONE marketing strategy I could employ in the next 6 months, which one would it be?
(Try not to think too hard, just let it flow…. we're drawing on your right-brain intuition here folks!
When you're ready, capture your thoughts on paper.
5. The Hard Bit – Letting Go!
This exercise is designed to give you clarity about what is most important to focus on when it comes to your marketing over the next 6 months.
It's also here to help you decide what you need to let go of.
I'm certainly not suggesting that you drop all but one of your marketing efforts completely (although it is an option), but I am suggesting that letting go of some stuff is going to help you get better results.
This sounds simple, but it can take guts if you really want it to have an impact.
At the very least, you should let go of the stuff you circled that you don't enjoy and that isn't getting you much in the way of results.
If you really want to challenge yourself, you could pick that ONE thing that is going to get you the most mileage and put your other pet projects aside for now (scary huh?).
Do you have the courage to let go and focus on ONE key marketing strategy for the next 6 months, or do you think this is an absolutely crazy idea? I'd love to hear your thoughts on this exercise. And if you've got your own tips or process for deciding which marketing efforts to focus on, we'd love to hear them!