Why We're Moving 184 Videos over to LeadPlayer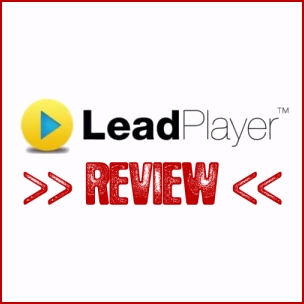 When your blog is small, switching to a new video player is no big deal.
You install the new plugin, change the embed codes in a few posts, deactivate the old plugin, and you're done.
When you've got 184 videos spread across 500+ posts and pages on half a dozen different WordPress installations, though, it's a HUGE deal.
You have to catalogue all the places where you've got videos running off of the old plugin.
You have to install the new plugin, and make sure it doesn't conflict with any other technology that could result in a service interruption affecting hundreds of people.
You have to migrate the code for all 184 of those videos – a task that will take a significant number of hours, or cost a significant amount of money to outsource.
Not to mention the things that might go wrong, that you didn't even think of before starting.
In spite of all that, though, as part of a redesign and general systems upgrade that we're working on, we're currently in the process of migrating all 184 of those videos over to LeadPlayer.
Here's why we're doing it, and why you might want to do the same…
It's Probably NOT What You Think…
The funny thing is that LeadPlayer is a pretty awesome plugin with tons of amazing features that Clay and his team are all very proud of… and we aren't switching over for ANY of them.
Now, don't get me wrong – some of the features really are amazing;
You can add calls to action inside your videos (i.e. a "click here" button right on the video)
You can add opt-in forms right inside the video (no need to click away!)
You can set the buttons and forms to appear at the beginning, middle, or end, and you can choose whether the viewer has to act on them or not
LeadPlayer is smart enough to know not to show a Call to Action to someone who's already seen it, without filtering them out of the target list for OTHER call to actions
You can tell the plugin to override your individual buttons and forms, and point all of your videos to the same offer (if you're running a promotion on a particular day, for example)
And that isn't even all of it. Pretty cool, right?
Except that, as great as all that sounds (and as excited as I am to start using some of those features in the coming weeks), the truth is that we're switching over to LeadPlayer to solve a much simpler, and much bigger, problem with video…
The Two Biggest Video Conversion Killers
When it comes to video, the two biggest conversion killers are pretty straight-forward:
If people can't watch your video
If they get distracted from your message
And the solution would seem to be pretty straight-forward; make sure people can watch your video, with minimum distractions.
Well, yeah, that's great in theory, but it's easier said than done.
At a high level, you have two options for your videos – you can put them on YouTube, or you can host them yourself (on your own servers, or on Amazon S3) and run them through a player plugin of some kind (like Flowplayer, for example).
Each of these two options has a very serious problem, though:
If you put the videos on YouTube, then you know that everyone can see them, regardless of whether they're on a PC, Mac, iDevice (iPhone, iPad, etc.), or Android phone or tablet. So far so good – but the trouble is that when the video ends, the viewer is bombarded by all sorts of related videos that they might want to watch… and if they click on the video, it'll take the video traffic off your site and over to YouTube!
The result of all this distraction is that conversions will be cut down to a fraction of what they might otherwise be.
Bummer. 🙁
And the alternative is just as bad, but for different reasons:
If you host videos yourself and run them through a player, you can control the environment; no distractions, no links to places you don't want people to go – just your message, loud and clear. Which is great, right? Except that with just about every player I've seen, you'll have massive compatibility issues with iDevices and Androids – which means that, on average, about a third of the people who try to watch your video won't be able to see it.
Double bummer. 🙁
How Clay and LeadPlayer Saved my A$$
Now, as you know, we've been running videos on Mirasee for quite a while.
We've done a series of video lessons.
I made 37 videos answering questions from readers.
I created another 40+ videos answering more marketing questions when I launched Naked Marketing.
Not to mention a whole bunch of video interviews, like this one.
And the list goes on – 184 videos in all.
So yeah, a lot of videos. Which means we must have already had something in place to accommodate it all, right?
Well, yes and no.
The videos were scattered across YouTube, Flowplayer, and a third system that purported to do everything I needed, except that it came with a monthly fee (that they tried to raise on me without any warning), and even though it had the word "Easy" in the name, I can't tell you how many emails I exchanged with their tech support people.
So yeah – we were losing A LOT of conversions on those videos.
Then I got on Skype with Clay, to have a conversation about something totally unrelated, and he said "Dude, have you tried LeadPlayer yet?"
I had a brief face-palming moment, and said I'd try it right away.
We piloted it on Write Like Freddy, and now we're migrating all of our videos over to LeadPlayer.
And honestly, I couldn't be happier.
In addition to a great player and a smooth experience for our viewers, I get all these cool marketing bells and whistles to play with.
And most importantly, the basics all work – there are no distractions, and the videos play on all devices. Woohoo! 🙂
So… Will You Grab LeadPlayer? 😉
Okay, let's put all the cards on the table.
Obviously, I'm sharing all of this with you because I think that – if you're using video, or planning to – LeadPlayer would be a great investment for you with your blog.
And I really mean it – it isn't like we do product reviews here all the time… in fact, I don't think we've *ever* done one before… unless I'm forgetting something obscure from the very early days of Mirasee. 😉
I'm doing this review today because I think this is a truly excellent product that has solved an ENORMOUS problem for us – and I think it can do the same for you, too.
Which is why I think you should get it. 🙂
Okay… that about wraps things up.
If you've got any questions, leave a note in the comments, and let us know – maybe I can even get Clay to stop by and answer some of them! 😉