Ask the Readers: Are You In It Alone?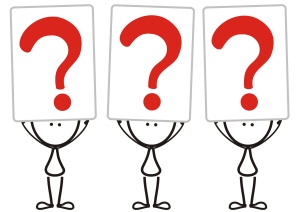 I left my day job and opened up shop as an entrepreneur 21 years ago. And, though I didn't know it then, that was the day my father stopped understanding me.
My dad was a professor. His dad was an entrepreneur. He didn't like his dad.
So, when I became an entrepreneur, it was the beginning of a great divide, though we didn't see it at the time.
Sometimes, this great divide is more clear. A young woman signed up for the Audience Business Masterclass recently. She's a very bright college student, and her parents had supported her in everything she tried to do – right up to the day she started the Audience Business Masterclass. Her parents got incredibly angry, and she was scared and hurt.
It can be a lot better than that, too.
Sometimes, being an entrepreneur runs in the family. In fact, we have three ABM students – a father, a daughter, and her husband – all in the Audience Business Masterclass, each one running his or her own business. And there are couples and partners making their businesses work, too, of course.
Is It Important to Be In It With Someone?
It matters. It hurts when we are not understood. And collaboration feels wonderful.
But it also matters for our success in business. I once asked a top expert in franchising what the key to success in managing a franchise was. With franchises, we are talking about a system where a person buys a business with location, content, marketing, and business plan all in place. And he told me, quite simply, that the number one predictor of success is whether or not one's husband or wife really supports the effort.
So, today's blog post is to share your experience of being in the business of starting a business – alone, or not alone.
You may be the only one running the business. Or you may be working with a friend or family member.
If You're In It Alone:
Does your family or spouse (personal partner) understand?
Are they supportive?
Are they resentful or contentious about time or money?
Are they afraid of the uncertainty?
Do they just not get it?
Do they think you're nuts?
If You Are With a Partner Who's Also In It With You:
When is it loving and fun?
Do you hate each other sometimes? Do you need to get away from each other?
Can you separate business from personal life? How do you do that?
So, whether you're in it alone or together, what's that like? What works? What doesn't? What hurts? What's wonderful?
What's what? 😉
Please share your experience – your pains and pleasures of being an entrepreneur in, around, and maybe in spite of family – in the comments below. It's a chance to vent, feel the sympathy of folks who will understand, and help one another be a bit less alone on the journey.