How I Wrote 14 Posts and 17,481 Words in 6 Days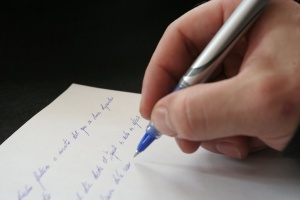 I was under the gun.
I had promised guest posts to eleven different bloggers, and had three more to write for my own blog.
It was Sunday morning, and it all had to happen by Friday night.
No ifs, no buts, and no extensions – my readers were expecting content, and when you promise a post to Brian Clark or Darren Rowse, you've sure as hell got to deliver!
And it's not like I had all week to write, either. It was business as usual, serving clients, and doing all of the things that are a normal part of my life.
So I buckled down and wrote the posts. Three hours a day for six days. That's eighteen hours to write 14 posts and 17,481 words. 77 minutes per post, and 971 words per hour.
Does this sound impressive? Well, it shouldn't. Here's why…
Systems and Magical Chinese Herbs
This may sound like a lot of writing, and I suppose it is… but that doesn't make it unusual.
And in fact, it isn't unusual. This is more or less business as usual for me here at Mirasee.
Does it freak me out?
Okay, truth be told, occasionally it does – but most of the time, I'm fine, and I know I can handle it.
Not because I'm such a brilliant writer, but just because I follow a system that can teach anyone how to write fast, and even makes it easy.
To the point that I didn't even realize it was such a big deal until I started receiving emails like this:
Danny, I have no bloody idea how you are such a prolific writer, but kindly share whatever magical Chinese medical brew you are drinking on a daily basis.
Seriously, your stuff is so bloody thorough, with so much variety, and really packed with a ton of suggestions. I still have your post for Passive Panda saved on my evernote (about scaling up your business, more $ / hour and then starting a new venture).
How the hell do you do it?
(This is an actual email that I received at the end of November.)
It's only when I started receiving 3-5 of these emails each week that I realized there was something special about the process, that other people might want to learn.
So I sat down and mapped out the process…
The "Write Like Freddy" Writing Process
It isn't all that complicated, once you understand how it works, and know how to do each of the steps.
Here they are, all laid out:
Figure out where you want to post, and why. Are you writing on your own blog, or for someone else (because you need traffic, credibility, relationships, or all of the above)? If it's for someone else, then where do you find them?
Figure out what topic you're going to write about, by researching the target blog to find the overlap between what their readers want and what you have to offer.
Find a winning angle for your post, based on research into what has performed well in the past.
Write the headline, based again on what research tells you will work with your chosen audience.
Write the hook to grab the attention of readers, and keep them spellbound throughout your post.
Outline the post's key sections: the problem that you're going to solve in your post, the underlying cause of the problem, the solution, and how to implement the solution.
Add an engagement-building question and by-line to get people involved with your post, and back to your site.
Apply any necessary tweaks to maximize link-love, relationship-building, and so forth.
That's it, and if you really understand how to do each of the steps, you can get it all done in just an hour or two, tops.
There are three kinds of people…
Now, as I see it, you might fall into one of three groups:
(1) You aren't interested in using effective writing or guest posting to get more traffic or subscribers. No worries, we'll have more great stuff for you soon.
(2) You're interested in all of those things, and the outline I just shared is enough for you to get started and get to work. If that's the case, then great – get to it!
(3) You're interested in using fast, effective writing and guest posting to get more traffic, subscribers, and sales, but you need a little more help to actually make it happen.
In that case, I think I can help… 😉
Learn the Process and How to Write Fast
My Write Like Freddy training program is finally open to the public, and for the next couple of weeks you can get in at a reduced price, to boot!

But you don't have to decide right away.
See, I don't like the idea of people buying things if they aren't 100% sure they'll actually help them. That's why I'm putting on a free live training event for my subscribers.
All you have to do is register and show up, and I'll teach you my system. Not all of it, of course (I do want people to sign up if it's a good fit), but more than enough for you to get started, get to work, and see some great results.
The training event is happening on Thursday, March 29 at 3pm EST – sharp!
Click here to register for the live training event (it's free)
See you in the training!