Blogger Money Maps: How To Make Money From Blogging
Figuring out how to make money from blogging is hard.
There are a few reasons for that.
The first reason is that, if you have to figure it out, then you've never done it before. And there's a lot of information that you don't have.
The second reason is there isn't one right answer to that question—but there are a lot of wrong ones!
The third reason is the real clincher: if you pay careful attention to everything that successful, money-making blogs are doing, you will probably get the wrong idea.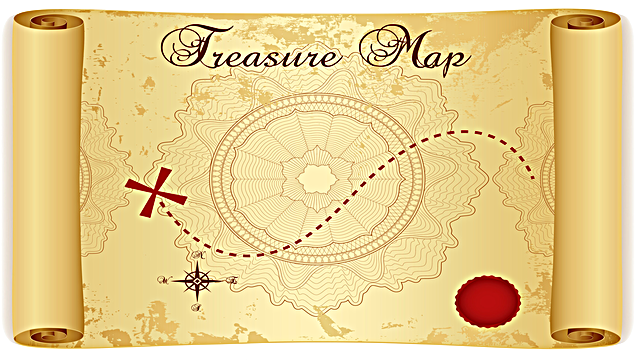 Here's what I mean…
So Many Revenue Opportunities
When you carefully survey the world of successful bloggers, you find a plethora of revenue-generating opportunities:
You can run ads on your site—either selling the ads directly to the advertisers, or using a content network like Google's AdSense.
You can promote affiliate products—either a few targeted offers from marketers whose work you trust, or just cranking out related offers that you grab from a site like ClickBank.
You can sell information products—ranging from simple $17 ebooks all the way up to membership sites and six-month-long training programs.
You can write guest posts on sites that pay for them—usually, in the range of $50-$200 per post (Freelance Switch and Smashing Magazine are both good examples, and there are others).
You can offer services or products—ranging from web work, to nutritional supplements, to electronics, or whatever else you can think of.
You can offer consulting or coaching—either one-off sessions, or long-term mentorship programs.
You can even sell physical printed books —like Engagement from Scratch!
Most successful bloggers employ a combination of these activities; they run some ads, promote some affiliate products, and sell some services and information products.
But here's the kicker: just because they do something doesn't mean it's how they make money!
But Revenue Isn't Profit
Making money isn't about revenue, it's about profit.
Click To Tweet
Not only that, but really making money isn't just about profit, but it's also about profit at a scale that can meet your financial goals and pay for your lifestyle.
Most of the revenue generating activities I described above aren't profitable enough (and sometimes aren't profitable at all)—even for most of the bloggers who do them.
The first reason for that is volume.
When you're selling something cheap whether it's a $17 ebook, a one-off introductory consulting session for $47, or an ad on your site that earns you $0.23 per click, you have to sell a lot in order to make a significant amount of money.
That means you can make good money selling cheap things, but only if you have hundreds of thousands of visitors to your blog and subscribers on your list. In other words, it's a good strategy for the Probloggers and Copybloggers of the world, but probably not for many others in the blogging world.
The second reason is margins.
There are costs involved in anything that you try to sell. It could be the cost of creating your information product or membership site, it could be the cost of printing and mailing your books, or it could be the cost of marketing your product or service.
For a lot of the revenue opportunities I described, the costs are just too high for you to make any serious money—again, unless the volume is enormous.
Why Do We Still Do It?
Here's the thing. Even though everything that I've written above is true, we still engage in most of these revenue generating activities.
Let's use the Mirasee blog as an example.
The only profitable things we sell are our training programs, and high-priced consulting services.
But we also have done and do a bunch of other things that we know aren't profitable: we've promoted affiliate offers, we wrote and write guest posts for sites that pay us, and we sold and sell the occasional one-off consulting service offers. And of course, there are my books.
The margins on physical books are terrible—unless you're selling tens of thousands of copies per year, there's no way of making it profitable.
But we've done or still do all the rest.
We do it because it helps us sell the two things that really do make us money: our training programs, and high-priced consulting services.
We've promoted affiliate offers for people with whom we've had relationships and who had offers that were good for our audience. It didn't always make us money, but it made everybody like us better; the person whose offer we promoted was likely to return the favor, and when our audience saw the offer, they learned to associate us with quality.
We write guest posts for sites that pay us, and we write guest posts for sites that don't. In all cases, it's a way of aligning with recognized brands, and getting our names and our work in front of people who otherwise wouldn't see us. Money doesn't figure into the decision at all.
When we offer one-off consulting services, it's because it strengthens our relationship with the people who read our blog and subscribe to our list. The one-off service isn't profitable, but in the long run, it helps us to sell the things that are.
In other words, these activities are all meant to help us sell the stuff that really makes us money.
First Find Your Business Model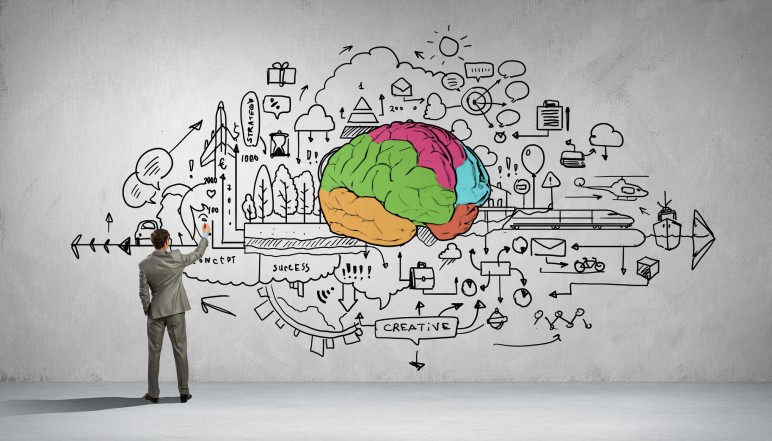 The upshot of all this is that if you want to make money blogging, you need to figure out what your business model is going to be.
Are you going to do it by selling cheap services to a huge group of people? Or will you sell high-priced services to a small group?
They're both viable options in the long run. But in the short run, selling cheap services to a huge group of people probably isn't practical.
Let's do some quick math to illustrate. Let's say that you want to make $100,000 in annual revenues. Depending on the price point of your offering, here's how many sales you would need:
If you're selling a $7 product, you have to sell 14,286 units
If you're selling a $27 product, you have to sell 3,704 units
If you're selling a $97 product, you have to sell 1,031 units
If you're selling a $297 product, you have to sell 337 units
If you're selling a $997 product, you have to sell 101 units
(Of course, we're talking about revenues, so you still have to figure in cost of sales, affiliate commissions, development and fulfillment costs, and so forth. But you get the idea—to make a significant amount of money selling something inexpensive, you have to sell a huge quantity.)
So the question that you really need to ask yourself is how long you can afford to wait in order to reach your goals. You can arguably make more money in the long run by building an empire and selling inexpensive products (like Copyblogger), but that takes a lot longer.
Start by getting focused on where the real money is going to come from, and then work backwards to figure out how you can funnel more people to that offer, and do it in a way that will make sure they're eager to buy when they get there.
It's your turn. Do you have a blog you want to profit from? What's your blogging business model? Do you know how much you need to do to reach your business goals?
How to Make Money Blogging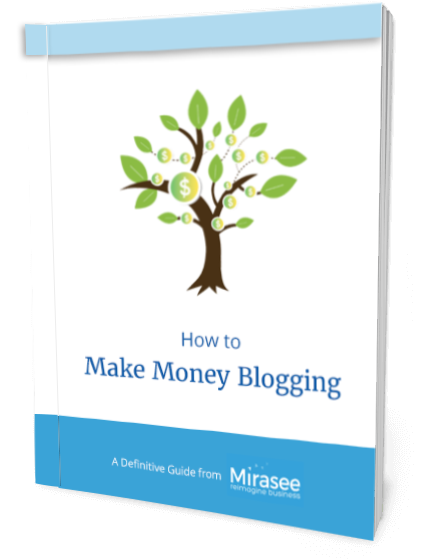 Get the definitive guide on turning your blog into an income stream.