Great Online Marketing Scavenger Hunt 2.0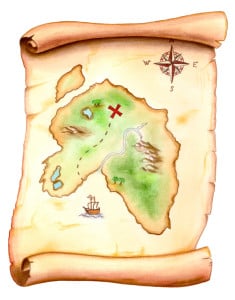 If you've been following us for awhile, then you'll remember that at about this time last year, we ran the first ever Great Online Marketing Scavenger Hunt.
It had its ups (it was so much fun and everyone learned a lot!) and it had its downs (the technology was too complicated!) but it was hugely valuable to everyone who participated, and so we're doing it again.
Only better. 😉
There are new challenges, new skills to learn, new people to meet, new jokes to enjoy, new tools and technology to learn and importantly, new prizes to be won!
I don't mind saying that this is my absolute favourite campaign of the year and I am so excited to have the chance to take free, online learning to the next level with a lot of hard work – and hopefully, a lot of fun.
Why Do We Do This?
That's a great question, and I'm glad you asked.
I love scavenger hunts. I love the challenge, the teamwork, the excitement, the sweet thrill of victory and most of all, I love stepping out of my comfort zone and trying something new.
The Great Online Marketing Scavenger Hunt is a chance for you to level up your online marketing skills with a little guidance, a little support and a LOT of motivation.
All too often we get so bogged down in the day to day of running our businesses and building our blogs that we forget to stop and play.
Happily, play, education and professional development can all come together in a great experience and with the chance to win some awesome prizes.
I believe that everyone who plays in the scavenger hunt is a winner, just for sticking out their neck's a little bit, and boldly extending their knowledge and abilities.
At a deeper level, the Great Online Marketing Scavenger Hunt is a chance for us to work more closely with more of our subscribers than is usually possible. As a business, we have to sell things, most notably our training and coaching programs to be able to stay in business – but not everyone we want to help and serve is in a position to buy, even if they see the value. This game is for them, so they can move forward with a little more structure than they could alone and in a short period of time, test out a whole bunch of new ideas and maybe even master a new skill or two that they can take and apply to their own work.
Of course – if you're a student or client of ours, you're welcome to play too! (Though fair warning for new ABM students – you might find it too much if you're still in the building the foundation part of the coursework – focus on your business and don't worry – we'll probably do this again next year!)
This hunt is designed to be as accessible as possible – you don't need a business or a blog to play, and you don't need to spend anything other than your time to get a lot out of it.
We also have found that it's a great way to see increased traffic and engagement on Mirasee, and on the various social media spaces we're hanging out in – so that doesn't hurt either. 😉
Did I also mention it's a lot of fun?
Are you in? Okay – read on.
Here's How It's All Going to Work…
The Scavenger Hunt will run for three weeks from Monday, February 24th to Sunday, March 16th, during which time players must complete as many of the challenges on the Official Challenge List as possible. Winners will be announced on the blog on Monday, March 17th.
Game play is simple, and we've added some new technology to make things run a little more smoothly.  For each challenge you do, you either copy it onto your Tumblr blog, or take and post a screenshot of your proof, and then you "register" that you've completed the challenge by entering the information on an online form that all players will have access to. This form will save your information, so you can track each challenge as you go.
This form will be feeding into a leaderboard of all players updated daily so you can see what your fellow players are up to, and you can meet greet and mingle in the Scavenger Hunter's Lounge on Facebook.
All of the rules, instructions, how-to's, access details and of course – the challenge list and rules will be made available by email to the players.
Throughout the three weeks of the hunt there will be bonuses challenges, activities and prizes announced on the Mirasee Blog, on Twitter, on Facebook and in various other social media environments.
Something big we're changing from last year's Hunt is that we're doing away with the "peer score keeping" aspect. Everyone will be responsible for reporting their own points – and the team at Mirasee will be checking in on the self-reported results. While peer grading and score keeping can be a great way to get involved with your fellow players, and generally ensures a high level of accuracy, we found that there were too many hiccups and problems – people not playing, questions about whether or not a "proof" was correctly demonstrated etc. that we've decided that it will be up to Scavenger Hunters to get to know their fellow players (or not – your call!) in the Facebook Lounge.
The Prizes:
All Players will receive the considerable benefit of learning TONS of new skills, practicing many old ones, challenging themselves, growing their businesses, meeting new people AND a beautiful participant badge.
In the interest of making this a really valuable challenge, however, we've also got some great prize packages for the players who earn the most points.
We're handing out a little cash money, some copies of the exceptionally useful Gamification Toolkit, and copies of one of my favorite Instructional Design books: Design for How People Learn.
I've got a handful of other prizes kicking around, but they're going to come up throughout the hunt as little bonuses for those who act quick!
First Prize
 The Gamification Toolkit  (0r $250… winner's choice)
 + A copy of: Design for How People Learn
 + $500
 + One Tuque and Scarf, hand knit for you by me, in our colors
Second Prize
 The Gamification Toolkit (or $250… winner's choice)
 + A copy of: Design for How People Learn
 + $250
Third Prize
 The Gamification Toolkit (or $250… winner's choice)
 + A Copy of: Design for How People Learn
Getting Involved is Simple:
In one week, on February 24th, 2014 the Official Great Online Marketing Scavenger Hunt Challenge List and Ancient and Honorable Rules will be emailed to all who have registered, and players will have three weeks to complete as many challenges as possible. Challenges run the gamut from trying out new tools and technologies, networking with potential new partners, and practising all of the skills you need to run a successful online business.
(If you're curious, you can check out last years Rules and Challenge List!)
If you want to play, head on over to the registration page and sign up – you'll get all of the instructions on how to be ready for next Monday morning when the Great Online Marketing Scavenger Hunt 2.0 begins!
So what are you waiting for?
It costs nothing to play and there is much to be won!
And hey – if you've got a great idea for a challenge – let me know in the comments! If you decide to play, and we use your challenge suggestion in the hunt – you'll get a bonus 5 points!
Did you play last year? What did you like? What did you not like? What advice do you have for anyone thinking about playing this year?