The Business Alchemy of Google Hangouts on Air: How to Uplevel Your G+ HOA Events, Even If You "Refuse to Use Google+"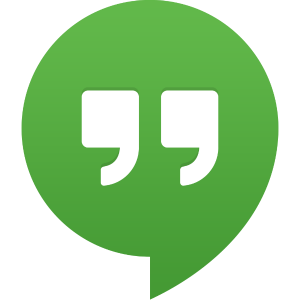 Editors note: Debbie submitted so much great content for this post, we asked her to keep it all and break it into two posts! The last post covered the basic benefits of hosting G+ HOAs for your business. Today's post will show you how to level up your performance and monetize your event.
One of the great benefits of Google+ Hangouts on Air is that you don't need to put in a lot of effort with Google+ to begin enjoying the results in your business. And by results, we mean clients, audience and – of course – profits.
While planning your first few Hangouts on Air events that include influencers can be more time consuming than you anticipate, there are some excellent outcomes you can experience if you want to dive in deep and possibly become a leader in your business niche, or in digital marketing.
Despite the power of the tool, there are still very few people trying to use Google Hangouts on Air to create conversations for their business. So it's open territory for you to develop your specialty content and have it distributed far and wide, even deep into Google+.
So how exactly does your special Hangout event translate into clients and profits? Let's find out.
Access Unlimited Audiences With Syndication & Simulcast Partners
A unique feature of G+ Hangouts on Air (because they are YouTube videos), is that the moment you schedule your future G+ HOA event on Google+, the YouTube video page is created.
With this, you can use the YouTube video embed code to distribute your content and have it published on established media channels to their audiences, in advance of actually creating it.
When Michael Procopio and Mitchell Levy were launching their weekly interview show Thought Leader Life, they immediately syndicated the audio content from their weekly video conversation to the For Immediate Release PodCast Network. By broadcasting their audio content on another network, they earned 50% additional audience for each episode.
And in exchange for distribution to an already established audience, they gave limited branding rights and agreed to call the show FIR Presents: Thought Leader Life, when it's distributed to the FIR audience through the iTunes podcast store.
This business association between FIR and Thought Leader Life is beneficial to both businesses: Thought Leader Life gains a new platform to talk to subscribers, and For Immediate Release gets a great piece of content that they don't have to plan, create, or produce. This partnership probably contributes to Thought Leader Life's efforts to book ever more interesting and influential guests for their weekly show.
Another way you can promote your Hangout before it takes place  is by using the YouTube video embed code to create guest blog posts with your future Hangout video embedded. That way,  you can invite the host blog's audience to join and watch your live event, just by returning to your guest blog post on their website!
To illustrate my point: if you're reading this before the live recording, you'll probably come back here to watch live, or anytime after the recording date. All the views of the video will be counted on my YouTube page, regardless of where you choose to watch it. Please let us know where you watch it in the comments!
Click the play button below to see what your scheduled Hangouts on Air will look like, embedded into guest blog posts.
Tip: Schedule your G+ HOA on Google+ as early as you possibly can! You can always edit the video date & time, title, description, hashtags and even privacy settings on YouTube or Google+ later. If you do, the changes you've made will be pushed out to your network of partner sites via the embed code you used for the video.
Get a "Side Hustle:" Successfully Pitch Your Production Sponsors
Clearly there's a lot that goes into preparing your show for it to be appealing to your audience. But there's also a great opportunity here for you to make your show appeal to sponsors, as well. Aside from making a specific call to action to purchase something at the end of your show, sponsorship is one of the best ways to make tour show profitable. After all, you don't really want to close every show with a request to buy something – that will turn your audience away very quickly. That's why sponsorship can be a great profit-producing alternative.
In my experience, most important factor to successfully getting a production sponsor (the fancy term is media sales, is focusing your communication and proposal on how you're creating a beneficial environment for your sponsor. You're looking specifically for production sponsors, so do outline your standard sponsorship rates, details of your show as it is now, and a proposal for how you're going to create specific value for them.
Make it something for them to consider.
The more flexible you can be about when they buy in (while still producing on schedule) and ways to get them participating, the more readily they'll let you know when they can make a bigger commitment with more demands and a larger fee.
Once you have content that is unique (demonstrated by ranking at the top of Google's search results for your show's keyword), includes celebrity guests (prestige), and has an established audience (either developed yourself or through syndication network sites), you can easily demonstrate competitive marketplace value to your potential sponsors.
Recognize that big brands and their agencies generally plan their annual sponsorship budget allocations once a year, and often won't begin  to look for new sponsorship agreements until 6+ months after the annual budgets are set.
Additionally, they don't want to take chances, so they're often looking to see you deliver on your promises before they'll commit to participate. On the other hand, smaller local and retail businesses might be ready to commit right away!
Mini-Case Study: How Google Hangouts Worked for Me!

I've spent the last 18 months focusing on creating valuable conversations using G+ Hangouts on Air. On average, I've hosted one show each month, at an investment of 25 hours planning each episode.
I've gone from overwhelmed with having to create too much content, and being under-recognized for my efforts, to easily being able to activate any of my communities in a few minutes, with an announcement of an upcoming Hangout (with a celebrity or influencer guest), that my tribe can enjoy and participate in.
I don't worry about creating unique content for each social media site, or my blog, or neglecting channels that don't have an obvious purpose right now. My sole focus is on creating unique and compelling conversations with an ever-impressive list of influential and celebrity guests.
While I can always repurpose and repackage my conversations to sell and promote in appropriate channels later, I may never get another chance to Hangout and connect personally with these guests.
When I started my Hangouts, I was mostly unknown. I had no major publicity, no books featuring me, and I had very little authority of my own. I was known only to a few local observers as a woman who works exceptionally hard to be on all the channels all the time (a painfully exhausting reputation to have).
Now I'm happy to consider a handful of best-selling authors my friends. I've been written about in mainstream business media, with publicity I didn't initiate.
Also, I've been interviewed for inclusion in three books about business success strategies, and have been asked to speak (and travel) to industry conferences about the value of creating a signature video chat show for businesses working to create a brand with digital authority.
A few months ago, when Guy Kawasaki moved on from Google to become the chief evangelist for the design startup Canva, my #SparkleSOS Hangout was one of the first Hangout shows he visited to give a personalized demo.
Along with fellow guest and social media expert Peg Fitzpatrick, Guy's personalized demo gave me amazing, unique, relevant content to share with my tribe. And, the recording is also a great gift for the new people who discover me. The process of creating the video Hangout organically added more new people from Guy's community to my own than any other live show I've done.
Can Google+ Hangouts on Air Work for You?
There's a lot of pressure to write epic guest posts, give your readers stuff they'll love, and to be everywhere on social media. Quite frankly, it's exhausting to try to live up to all of that. If you're looking for an alternative, I highly recommend you give hosting your own Google+ Hangout on Air a try.
Yes, there are a lot of moving pieces. But in the end, the time you spend on promoting one event a month, at roughly 25 hours of prep work, is well worth it. No more worrying about writing a blog post each week, or keeping up with all your social media platforms. The key to succeeding with your Hangout is to have a plan in place of what you want to talk about, with whom, and how that conversation will translate into new subscribers.
And if you're considering becoming a media mogul using G+ Hangouts on Air, join our upcoming Audience & Business Alchemy of Google+ Hangouts on Air  live Hangout Q&A. You can join the live recorded conversation or watch it right here anytime!
Do you think Google+ Hangouts on Air might be the missing content alchemy solution for your business?  Drop me a comment below! And if you have questions about getting started, I'm happy to answer those, as well!