The Audience Alchemy of Google Hangouts on Air: Why You Should Start Hosting G+ HOAs, Even If You "Hate Google"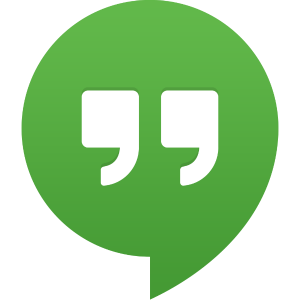 Editors note: Debbie submitted so much great content for this post, we asked her to keep it all and break it into two posts! Today's post covers the basic benefits of hosting G+ HOAs for your business; part 2 will get into uplevel strategies to monetize your efforts!
One of the most common challenges faced by entrepreneurs and experts trying to make a name for themselves online is the sense that there are just too many platforms and tools to be able to manage them all, let alone be using them to the level of positioning yourself as an authority in business.
If you can figure out Facebook, then there's Twitter, and LinkedIn and YouTube, and at least a dozen other trendy social sites their experts say are needed to successfully market your business "for free".
And while you're busy wrangling your communities on each of the major platforms, finding some success on a few, and unsure of how to use others… there's always the need to create branded digital content that Google likes (for your website/blog), that builds your overall reputation online.
I've found that creating a signature YouTube livestream show (using G+ Hangouts on Air) for your business, is an effective, efficient, and unexpected way to create fresh, compelling content for all your niche social communities and platforms.
Additionally, there are some surprising individual benefits you can enjoy by sticking with Google+ Hangouts on Air (the underdog of social media) to create a branded show for your business.
If you're ready to simplify your content and social media marketing, you're in the right place! Let's dive in to the basics of how you could use Google Hangouts on Air for your business, shall we?
Lead Your Category By Leveraging Google's Forced Cross-Platform Use
The basic limitations of using G+ Hangouts on Air are that you must have a Gmail account (YouTube and Google+ accounts are automatically included, and required to host Hangouts on Air). However, the results your videos can achieve in Google's search engine will probably make up for any annoying forced platform use.
For your Hangouts, you'll be able to invite up to 10 people in total to present on the video.
Like any YouTube video that you upload, you can choose to have the video be completely public (and search discoverable) so that it's available to unlimited viewers, or private to a limited group of people who have RSVP'd to watch your Hangout on Air.
Getting Started, Even If You Don't Have Celebrity Guests
When I held my first Google+ hangout, I didn't have celebrity guests, and my first few shows were technical disasters.
However, I persevered and was pleasantly surprised when Guy Kawasaki found my show after only 3 episodes of my signature Hangout show, #SparkleSOS Book Authors & Publishers, and asked me if he could be a guest on my show sometime!
From that one show with an influential guest, I was immediately able to spin my Hangouts into new consulting opportunities and speaking gigs with my career contacts, primarily brand and media managers, who could see at a glance my unique value to the industry.
I am still usually the only person they know who is offering focused and experienced Google+ Hangouts on Air production planning guidance.
Ultimately, at some point every marketing client will be thinking "Should we be exploring Google+ Hangouts on Air?", and perhaps posing the question to you.
I like to be the first one to ask clients that question. I know that when they go searching on Google for me later, at least one of my videos will likely enchant them!
Create Friendships and Business Opportunities With Celebrity Guests
Once you have your first few episodes under your belt, it's time to look start planning who you want to invite on your show, and how often. Who do you know that your audience would love to see interviewed live?
When I'm building my hit list of 15 "perfect" guests to try to book for my show, I look for authors, experts, and speakers who are thought leaders supporting the cause I'm working to create more awareness of with my show. I also look for guests who are hot with publicity in important media channels right now.
Even though they don't know me at all, I want my show to be seen as the necessary and welcoming launch platform for people who are creating sensational conversations and exposing polarizing positions, relevant to the industry right now. As guests, they'll attract the most passionate and engaged audiences to my conversation, and help ensure that I'm creating evergreen content by documenting my industry.
Your goals for your own Hangouts may be different, but the fact is that if you tell a lot of people who you're hoping to interview, you'll get a lot of really amazing people like them offering to be on your show!
Once I've identified my target guests through research, I get them to notice me by helping their main communication activities: I share their webinars socially, blog about them, or compliment them in personal notes with sincere insight on how they're helping my business or me personally.
One of my favorite tricks to catch their attention is to be the MOST active and helpful participant in their launch webinar or digital content by asking smart questions, telling the host and moderator jokes (usually they're the only one who can see my uber participation), and staying active and engaged in their process.
This gets them recognizing my actions, and hopefully thinking "I need to get to know her better… I want her there for ALL my presentations!"
Surprising ROI For Your Efforts (Impress the Boss, Partners, or Clients)
If you want your audience to be impressed by Hangouts, make RSVPs and optins available to your superfans, but don't require optins for viewers of the videos individually.
This helps you get a measured idea of who wants to be more involved (on the panel for the live recording or another participant role), and who might be immediate buyers – simultaneously building your list of identified superfans, and maximizing your video audience by removing barriers.
Give your viewers a reason to optin to your list from a link on your Google+ RSVP page. A great way to do this is to offer a chance to Hangout live in person (and in the "Hangouts green room") with your celebrity guests or to participate in a segment of your upcoming live recording.
I do this by advertising my upcoming special event Hangouts to Facebook target groups, and requiring those people to opt in (the people I paid to get in front of). But, anyone who discovers my event by searching on Google, YouTube, Facebook, or other blogs is NOT required to optin in order to watch and participate.
This ensures that the money I'm spending on paid advertising is resulting in new subscribers to my list, while giving my audience the ability to access the show for free.
Turning Audience Participation into Subscribers and Customers
In the time leading up to a Hangout, I look for members of my audience who are taking action, and give them targeted, immediate offers to increase their participation.
This allows me to identify which of my guest blog subscribers (people who joined my list from someone else's blog) convert into which types of buyers. My guest blog subscribers typically fall into three groups: those who identify themselves by engaging with the live or archived video content, those who share it socially, and finally the people who take action to purchase. These are my "superfans," the part of my audience that I need to engage with socially in my communities and presentations.
To do this for your Hangouts, be clear about defining the success outcomes for your business before you start hosting a Hangout. And then, communicate a clear call to action to viewers so they can help you prove the value of your show.
Specifically, your call to action could be a  "buy now" offers that convert viewers to customers, or the opportunity to apply for a free strategy session; either is a fabulous measurement to highlight the value created by your show!
One way to leverage all the valuable aspects of Hangouts on Air is to create a conversation around the needs of your industry, and then invite your peer list to join you in a thought leadership or industry round table, hosted by your business!
Ready to Start Your Own Hangout?
If you've never considered hosting a Google Hangout on Air, your brain is probably reeling with ideas right now. That's good! If you feel challenged by this or want to get my thoughts on your show & celebrity guest ideas, join our upcoming Audience & Business Alchemy of Google+ Hangouts on Air live Hangout Q&A. You can join the live recorded conversation or watch for it in the next post, after the recording!
And keep a look out for part two of this post next week. Today, we talked about Google Hangouts on Air basics. Next week, I'll show you how to level up your Hangouts to get the most out of them!
What have you heard elsewhere about Google+ Hangouts on Air?  Drop me a comment below.