Yours FREE: All 239 Pages of Engagement from Scratch!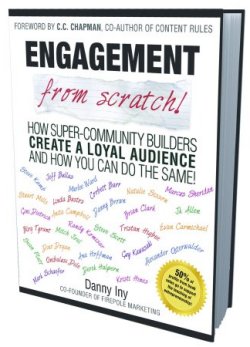 Engagement from Scratch! is finally here.
This book has occupied the majority of my time and energy since June, and I'm incredibly proud of the finished product.
It contains chapters written by 31 of the most successful community- and audience- builders I could find (well, 30 of them, plus me), and I guarantee that when you read it, you will learn something valuable that you can apply to your business or blog right away.
So let's dive in – I'll tell you a little more about what you will find in the book, and then I'll tell you how you can get the entire book, for free.
More Traffic, Comments, Sales: Which Section Will You Read?
I should start by saying that this is not just another online marketing book.
Engagement from Scratch! contains the most important lessons learned from over 135 years of persistent effort and experimentation by some of the world's most successful audience- and community-builders. In this book, they have come together to answer one crucial question:
"How would you build an engaged audience, from scratch?"
Each of the 30+ co-authors has built an engaged and loyal audience, and in this book they explain exactly how they would do it all again.
YOU WILL LEARN (in less than 20 pages each):
And a whole lot more…
Wait – did you say FREE?
Yep, that's right – the book is free. You can download the entire book without paying a cent.
Just visit the book's website, click on the download link, and tell me what email address to send it to, and moments later you'll have the full-length PDF waiting for you in your inbox.
You see, I wanted to be sure that anybody who wants access to the book could have it. Which is why the digital version is free.
But I do want you to buy the book, and I think you want to buy it, too.
Here's why…
Do you really want to read 239 pages on your laptop?
Let's be honest here… 239 pages is an awful lot of content to read on a digital screen.
And these aren't 239 pages that you're going to be skimming and skipping through, either – every single one of the book's contributors put their heart and soul into giving you the best advice that they possibly could – so you're going to want to read it.
Isn't it worth spending a bit of money to get the paperback version, so that you can read on the couch or in bed, and write notes in the margins?
Just in case that isn't enough, here is another great reason to buy the print version…
Support the teaching of entrepreneurship!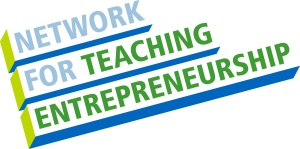 You'll also be supporting a good cause.
If you've been reading Mirasee for any length of time, then you know that I have strong feelings about the importance of entrepreneurial education.
That's why half of the profits from book sales are committed to the Network for Teaching Entrepreneurship (NFTE).
How does that sound? Are you sold enough to go ahead and buy the book? Or do you want to download the digital version for free, peek through, and then decide?
Danny Iny (@DannyIny), a.k.a. the "Freddy Krueger of Blogging", teaches marketing that works at Mirasee. Together with Guy Kawasaki, Brian Clark and Mitch Joel, he wrote the book on building engaged audiences from scratch (available on Amazon, or as a free download).