How To Find The Marketing Tactics That Will Create Results For YOU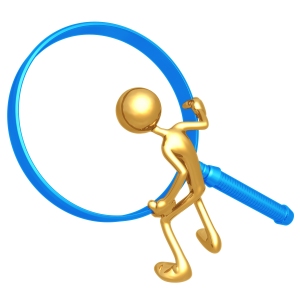 How much time do you spend each week building your business or blog?
Are you seeing the results you want? The kind of results others brag about?
You can spend hours every week trying to get your business off the ground. But after months or years, the absence of results can be the most remarkable aspect of your business.
It's not that you couldn't get results or that something would be wrong with your business idea.
It's that tactics that work wonders for some people are a total waste of time for others. And often, when you try something for the first (or fifteenth) time, you just haven't learned how to make it work yet.
So, how do you know what your marketing focus should be?
At least you can't rely on what the Internet marketing gurus are telling you to do. And you can't keep doing things that don't create results. Or you'll never reach your goals.
But you can find the marketing tactics that will create results for you if you just look for the right clues.
Be Objective About What You're Doing
You're not seeing the results you'd like overall. And each of the marketing tactics you're using seems to be performing worse than the others.
But you've heard that each of them can work extremely well. Plenty of people have said so. However, that doesn't mean they're going to work well for you.
You need to be objective to find the things that create the results you want. Even when you know it's going to hurt.
It's not fun to look at your traffic numbers and conversion rates only to find out it's going to take years before you reach 1,000 email subscribers. And a few more years before you make any money.
No matter how harsh the reality, you need to know what it is, so you can course correct. Otherwise you're going to spend months trying to build your business without gaining an audience or making any money.
It Shouldn't Be Painful to Look at Results
When you look at the results you're getting with your business, is it fun? Or painful?
It's only painful if you don't know what you need to do to change the results you're getting.
To start, try to see which activities are creating at least some positive results. How did you get the first few visitors, subscribers, or sales?
Or do you know that someone who has built a very similar business has used a specific tactic successfully? There are no tactics that work for everyone-no matter what the gurus say. But if many people made something work in similar situations as yours, it's definitely worth looking at.
So, if you only had to choose one marketing tactic, what would you bet all your money on?
To some extent, that's what you have to do. But only for a while.
Find a Few Things That Work
Looking at the most successful people online – most of them anyway – they only use a couple of marketing tactics.
They just use them really well.
There are no tactics that would work automatically. And whenever someone calls a tactic "the easiest" or "sure-fire," you should run to the other direction – at least away from the person saying those things.
When you try to figure out what could work well for you, look at what you enjoy doing and what you're good at.
Enjoy writing? Have you tried guest posting, article marketing, or writing a book?
Good with video? Start creating more videos or learn how to make a video blog to help grow your business.
Limiting your options at this stage to just the ones you like and are good at might sound risky. What if you exclude the best strategy?
Usually, that won't happen. And it's not a huge problem even if it does.
You need to learn how to get results with at least one marketing tactic. And if you're doing something you don't enjoy, you probably won't have the patience to learn the ins and outs of it.
So, pick something you'll enjoy learning from the list of tactics that could work well.
When you start seeing results from that one tactic, start using (and learning) another one.
But before you know how to create results with at least one tactic, why would you spread your effort across different strategies. It's going to take far more time to see any results from any of them.
Something that creates decent results – even if not the best possible results – is far better than many things that create no results.
But before you can get any results from any tactic, you need to know how to make your audience take action.
Understand What Makes Your Audience Take Action
Most marketing tactics can work. At least in some cases.
But none of them will work if you don't know why people would even want to pay attention to you in the first place. Let's say you attract thousands of visitors to your site.
Nothing will happen if you're not saying the right things to them.
Why should they read? Why should they join your list? Why should they buy?
All the traffic in the world is worthless if people don't join your list and ultimately buy from you.
So, don't rush to spending all your time learning a marketing tactic. First, figure out what you need people to know and believe about you, so they'll do what you hope.
In other words, you need a value proposition template.
It's the collection of the best, believable reasons people have for paying attention to you, joining your list, and buying from you.
If you want to get clear about what your value proposition is, so you can make people do what you want, download this quick 5-step system that helps you find the core of your value proposition.
Note: For more ideas and information about marketing strategy look into Foursquare marketing, our post on a useful Linkedin marketing strategy, an interesting look at the Meetup.com marketing strategy, or our Old Spice case study. 
If you have a thought or question, leave a comment below!