How to Advertise On Facebook: 900 Million People Can't Be Wrong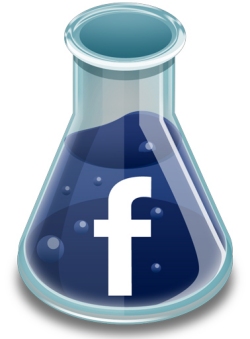 When I tell people what I do, I hear the full spectrum of responses.
The good.
The bad.
And a lot of the ugly lately… more on that later.
I was talking with someone recently who has a very successful online business and asked why they didn't have a presence on Facebook.
They said that they felt like they wasted their time creating a Facebook page for one of their products because it failed to see any success.
They don't know how to advertise on Facebook.
After talking to them a while longer, I got to the root of the problem:
They didn't go into it with any kind of clear objective for WHY they were creating the page.
Without a specific reason, goal, or strategy in mind, the page was destined for failure.
I'm on a mission to save you from that same failure by preparing you to set up an effective Facebook marketing campaign at any budget.
With 900 million users, 450 million of which log in EVERY DAY, the opportunities are just too big to write off as "not worth it."
Let me show you how to advertise on Facebook.
How to Capitalize with Facebook
There are two areas of Facebook that you need to focus on if you want to set yourself up for maximum success – a combination of earned media and paid media.
Let's take a closer look at both.
Facebook defines earned media as the messages and updates that users share with each other (not the ones brands pay to promote).
How do you get earned media?  Simple. Offer great content.
In other words, in order to build a community of qualified/engaged Fans on your Facebook page, you need to consistently offer them content they're going to want to come back to you for.
I say "consistently" because it's not enough to throw something up on your page once a week and hope that people see it.
You need to have a strategy for posting useful, relatable or interesting content every day, 1-3 times per day, that aligns with the overall goals and objectives of your business.  Examples of this would be videos, images, questions, quotes, articles, stats, coupons, etc.
The key is ENGAGING with your Fans.  Facebook, like other forms of social media, is all about open, transparent communication with people.
The more engaged you are with your Fans the more trust you will earn from them.
This is where a lot of businesses fail on Facebook.  They don't develop a social media strategy that aligns with the goals and objectives of their business.
It's hard work and takes commitment to build trust with your Fans over time.
It's only after you gain their trust that you'll start to see sales really take off.
Trust = more sales. Period.
When it comes down to it, you have to remember that Facebook is all about the people; the community.  You're selling to "friends."
And while trust is extremely important, earned media is only half the equation.
Paid Facebook Media
Facebook advertising has gotten a bad rap recently as not being effective or worth the money.
After all, people are on Facebook to look at photos, interact with their friends/family, check status updates, etc…  They aren't necessarily there to shop for products or services.
But there are some smart ways to leverage paid ads to change this mindset that will complement your earned media strategy really well.
These strategies go hand in hand, and if you use them effectively, you can boost sales like crazy!
Understand THIS Before You Spend a Dollar on Ads
If you're going to have any success with advertising on Facebook, you MUST properly target them, which means you have to understand the exact type of person you want as a customer.
In Peter's must-read post with an AMAZING customer profile template, he talks about the importance of being laser-focused about our exact ONE customer — the one person we exist to serve with our product or service.
Facebook's ad targeting lets you put your brand in front of this one person…except we're going to go ahead and say that this "one" person is going to be a few hundred/thousand.
THIS is Facebook's "gold" and what really sets advertising on the social platform apart from any other advertising medium out there.
Whether we like it or not, Facebook takes all of our status updates, "Likes", personal profile info, what we post on other people's Walls, groups we belong to, etc… and uses it to target ads to us.  A little scary, but true.
Stop groaning (yes, I can hear you); this is to our benefit as business owners!
As a marketer, being able to leverage this amount of data allows us to put our ads in front of only those people who can most benefit from our product or service.
This. Is. MONEY.
With our customer profile in hand, we can target by such attributes as age, sex, where someone lives, their interests (this is where you can get really creative), things like whether they're a newlywed or just recently had a child, whether they are Fans of well-known people in your business niche, sexual orientation, relationship status, education level, and even where they work (yes, the actual company!).
The opportunities are virtually endless.
This will take some testing and patience to really find your groove, but once you do, you can grow your audience of loyal fans (aka – your ideal customers).
Explode Your Fan Base
Now that we have our exact customer profile, it's time to find them on Facebook and get them to our page.
The idea is to maximize the engagement with your Fans and build trust with them so they become buyers of your product or service.  That said, the more qualified Fans you have the better, right?
A great way to explode your number of Fans is through engagement ads.

These ads are the ones you see in the right column of your Facebook page that can look like this:
This type of ad is so effective because all your ideal customer has to do is click the "Like" at the bottom of the ad to become a Fan of your business and start getting your updates.  They don't even have to leave the page they're on.
Make sure your message is relevant to the audience you are reaching and be crystal clear in telling people what you want them to do.  Include a simple call-to-action in your ad such as "Click Like below…"  This will rapidly increase your Likes!
In the example above, I'm a Fan of Turbulence Training so whoever created the ad did a good job in targeting it to me.  It speaks directly to me.
Highlight Important Status Updates Through an Ad
Did you know that less than 20% of your Fans normally see your posts? This makes engaging with them even more important because the more engagement you have on your page the higher that percentage can go.
One way to increase this engagement is by creating an ad that highlights one of your status updates.
In your Ads Creator, which you can find by going here, start by selecting the Fan page you want to promote and then simply choose that you want to promote a specific post.  You'll then be shown a drop-down that lists a bunch of your status updates that you can choose from.
Here's a tip: use these types of ads only when you have something definitive to promote like a new product launch or a contest or an upcoming webinar.
Although you can target these ads to anyone you want, your best bet is start by targeting your existing Fans.  They already fit your customer profile and it will be a lot cheaper, too.
Make sure to state in the ad the benefit the user stands to gain so that there is a clear reason for that person to click on your ad.
These ads are also effective because they're larger and stand out from the rest of the ads on the right side of your Facebook page.
I'm sure you've seen them before:
While we're talking about ways to get your content seen, Facebook's rolled out a new stealthy way to make sure more of your Fans see your updates.
The Ad Behind the Ad
In addition to amplifying status updates through ads that will appear on the right side of the page, you can also ensure more people see your posts by promoting them in your Fans' News Feeds.
This is a new feature that Facebook recently rolled out called Promoted Posts.  You may have noticed this button in your status update box.

Yes, this really is a form of an ad even though it doesn't really look like an ad.  Sneaky Facebook.
You choose to pay a certain amount ($5, $20 or whatever) in order to guarantee that your update is shown to a larger portion of your Fans in their News Feeds.  How many of your Fans depends on the amount you're willing to spend, of course.
I don't necessarily agree with it.  After all, people have chosen to be Fans of your page so they should be able to see your updates in their News Feeds.  But, alas, 'tis the current state of Facebook.
Just as we discussed earlier, only use this when you have something definitive to promote (new product launch, webinar, etc); you want to make sure you're getting a return on your investment.  You probably don't want to pay money to promote a post about how happy you are the sun is out and that it's a great day for the pool.
But Wait, Isn't All of this Advertising Expensive!?
I hear this all the time and it's the most common misconception that holds people back from advertising on Facebook.
The fact is, running effective Facebook ads does not have to break the bank.
You can run a successful campaign for $5 per day, if you want.
Of course, if you want to spend $200 or $1000 per day you can do that too.
A little secret I'll share with you is Facebook really wants your ads to be successful.  They like when your ads perform well and they'll even reward you by lowering your costs.
Though Facebook hopes that-if your campaign is doing well and you're paying less-you'll keep spending money on more ads, bottom line is YOU'RE the boss. You get to set your daily budgets, so you decide what you're comfortable spending.
This is only ONE of the many strategies that you can employ to save money on Facebook ads. The key is all in how you set your ads up.
I hate this misconception that advertising on Facebook is too expensive.  With 900 million users, the opportunity is too great not to take advantage of.
If you're not yet advertising on Facebook and want to get started, but the fear of what it costs is holding you back, I want to help.  Hell, even if you're already running ads, I want to help show you ways to save yourself more money!
Scratching the Surface
As you can see, there are a ton of possibilities that exist to leverage Facebook to market your small business.
I'm only just scratching the surface here of what's possible but hopefully you can see that having a combined earned and paid media strategy is the best way to be using Facebook for business.
Do you have a thriving community on Facebook full of Fans who fit your customer profile?  Have you tried Facebook advertising before?  Please leave a comment or question below in the Comments section.  I'd love to hear from you!