Entrepreneurship: The Three Little Pigs' Lessons for Success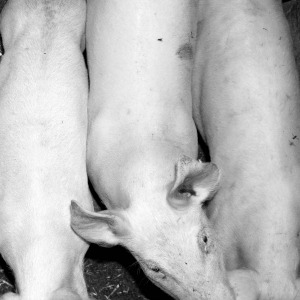 Do you remember the childhood fable, The Three Little Pigs?  Their mother sends them out into the world to "seek" their fortune.
Until recently, I never realized they were entrepreneurs like us, but they are!
You know the story – the first pig builds a house made of straw.
"Little pig, little pig, let me come in."
"No, no, no. Not by the hair on my chinny, chin-chin."
"Then I'll huff, and I'll puff, and I'll blow your house in."
The big, bad wolf destroys the straw house. Failure!
The second little pig builds his house from sticks and the big, bad wolf demolishes that one, too. Double failure!
Both pigs escape to their third brother's house, who built his home out of bricks. Success!
It's here, safe at last in the third brother's home, that the three little pigs have a chance to show of their entrepreneurship and wisdom.
The Big, Bad Wolves of Entrepreneurship
As entrepreneurs, we encounter many big, bad wolves along the way: tricky technology, writer's block, struggles with engagement (1,000 subscribers – seriously?!)
Plus, we all have busy lives – maybe outside jobs that pay the bills, family and friends we love, the groceries, the laundry.
It's never ending.
Neither are the problems. Fear, stress, and worry. It's hard to stay positive when mishaps feel so overwhelming.
What are we to do?
Never fear. Once upon a time is here…
Three
Pig

Big Lessons

After that whole ordeal with the big, bad wolf, those piggies went home to their mother for a debriefing session. (This is the part of the story that somehow never makes it into the story books.)

They sat around the kitchen table, and discussed what they had learned:
Experience
Adaptability
Perseverance
As entrepreneurs, we should take these same lessons to heart. Let's explore each one a little closer.
Lesson #1: Experience is Critical

I guarantee you that after the first pig was almost eaten alive in his wrecked home, he didn't think, "You know, I want to buy more straw and rebuild the same way."
There's no better teacher for us than the School of Hard Knocks. The trick is to grow from our shortcomings and mistakes.
I've learned that technology is not my gift. I now trade out expertise with my computer friend for free. He helps with my WordPress issues, while I edit his copy.
Win-Win.
Problems still happen, but they've decreased a lot since I started asking first, and acting later. I try to evaluate the process as I go.
Are there people in your life who might assist you in areas where you struggle? Technology, writing, marketing? Instead of trying to build your business house with straw over and over again, why not experiment with different ways to move forward?
Takeaway: Take time (weekly, or at least once a month) to pause and reflect about what the Audience Business Masterclass (or other online programs/mentors/coaches) has taught you to date. Use this time of reflection to gain practical knowledge and wisdom to help you move forward.
Lesson #2: It's About Adaptability
The Three Little Pigs is a story of iterations for entrepreneurs. They realized… this didn't work… that didn't work either… how will we ever survive?
The fable has a trio of characters who battle the big, bad wolf together, while most of us started our businesses alone. A passion sparked an idea that lead us on a thrilling (and often terrifying) journey. It can feel every bit as life-or-death to us as the big bad wolf felt to those three pigs.
In order to prosper, we have to adjust to the different phases of our growing businesses. Just like the pigs changed their building tactics, we must also adapt to what is happening in the moment in our businesses, as well as what we hoped would happen. Challenges will arise that we can't foresee. This is the nature of entrepreneurship.
I heard once, "Always have a plan. Your plan will not always happen."
Danny Iny, our fearless ABM leader, is a perfect example of changing with his circumstances over the years. I was both shocked and delighted when I read his true confession here.
Can the rest of us achieve what Danny has?
Sure, but he's very honest about the fact that ABM takes both endless time and effort. Be prepared to commit yourself to serving others and working like crazy.
Takeaway: We must learn to modify and adapt to constant setbacks, and transitions while growing an online business.
Lesson #3: Perseverance is the Key to Success

Despite some rather terrifying experiences, the three pigs never gave up. This is probably the most important lesson for entrepreneurs. Steadfast devotion to what we're creating is a must in order to succeed.
That's so much easier said than done. We all feel discouraged at times.
Years ago, I dreamed of writing a novel, but thought I didn't have the time. I was married, had two young children, a job, and countless other commitments.
To date, I've written four novels, am an award-winning copywriter, with publishing credits in national magazines like Writer's Digest.
Was it easy? No.
Was it worth it? Definitely.
I rearranged my schedule to make more time to follow my dream and learned more about my craft. I'm just still working towards my ultimate goal of publication. The Audience Business Masterclass saved me. It's been one of the most challenging experiences of my professional career, but I feel like I'm exactly where I'm supposed to be in helping others.
What does success look like for you?
It may be a certain income, autonomy over your time, or being your own boss. There's no right or wrong answer here, but we all must find what inspires us. Your inspiration will guide every decision you make, and each tiny step on our journey leads us closer to or further away from our goals.
Takeaway: We must be persistent in the course of building our businesses despite difficulties, obstacles and discouragement. Keep going not matter what – that's what successful entrepreneurship is all about!
Their End Is Our Beginning

The three little pigs' ending is our beginning. They had to endure multiple failures in order to achieve success.
We all do.
And while it's easy to get lost along the way, let the three little pigs guide you back to three of the most important things about being an entrepreneur:
Experience.
Adaptability.
Perseverance.
I hope this trio leads your business to a "Happily Ever After."
What did this version of The Three Little Pigs teach you? What's the #1 lesson you've learned as an entrepreneur? Tell me about it in the comments below!