Got a Cool Engagement Strategy to Share? ($2,000+ in Prizes are Waiting…)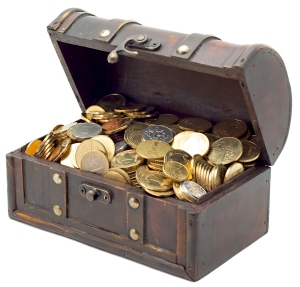 NOTE: The Awesome Engagement Strategies Contest has ended. Please take a look at the winners here.
Last January we ran the very popular Marketing That Works Ideas Contest and we had some AMAZING entries that generated huge amounts of interest and discussion. We had fun, readers had fun, and contest finalists had fun. We all learned so much, we knew it was something we wanted to do it again.
Well, now a new year is coming, and with it a new chance for you to share your brilliant ideas, gain some fame and win some fabulous prizes. This year the theme of our contest is Awesome Engagement Strategies.
You've probably already read Engagement from Scratch! – so you know we take engagement SERIOUSLY. And as much as we believe in it, and preach it and try to practice it – we know that sometimes (most of the time) the very best ideas come from the community itself – and that means you!
So we're going to be featuring 15 guest posts in January from different marketers from around the world all about their favorite, new, innovative or even crazy engagement strategies.
And we're going to be giving the best of them over $2,000 in prizes, including consulting time with Danny Iny, free recognition and plenty of good, old-fashioned cash (electronically transferred) money.
So, do you have…
Any brilliant relationship marketing strategies the world needs to know about?
A secret to getting your readers or customers deeply involved with you and your business?
A unique insight on the company-customer relationship that could revolutionize the way we interact with our audiences?
If you do, then it's time to share your ideas with the world through Mirasee's Awesome Engagement Strategies Contest.
Here are the details…
How It's Going to Work
As of today (right now!), we are accepting submissions for the Awesome Engagement Contest.
We'll select 15 finalists who will each  get one guest post spot in January, to impress everyone with their ideas. We'll measure traction for each post for the 5 days after it goes live, to see how many social shares, comments and backlinks it receives, and will use that as a metric for judging the quality and popularity of the idea (finalists are welcome, but not obligated, to promote their posts).
We're also inviting all of our readers to compete in the realm of engagement, and special commendations (and prizes!) will go to the readers who leave the most interesting, insightful and engaging comments!
At the end of the month, we'll announce the winners and shower them with prizes and praise.
All of the juicy scoring details will be published when we announce our finalists early in January, but for now, let's get to the prizes…
What You Can Win
So, I know you all want to know what the prizes are – right?
1
st

 Prize

$500 in cash + 3 consulting sessions with Danny ($750 value!) for your business + recognition and acclaim on the Contest Results Post.
2
nd

 Prize

$250 in Cash + 2  consulting  sessions with Danny ($500 value!) for your business + recognition and acclaim on the Contest Results Post.
3rd Prize
$100 in cash + 1 consulting session with Danny ($250 value!) for your business +recognition and acclaim on the Contest Results Post.
Special Commenter Commendations
The 5 best comments (as judged by the Mirasee Team) over the course of the entire contest will also be included on the Contest Results Post, so anyone who misses them throughout the contest can bask in their glory.
And because we believe that good commenting is incredibly important, we'll give each of those 5 commenters $100, too! 😉
So, How do You Get in on This?
Couldn't be easier, dear reader.
Write a blog post (that meets our usual standards, naturally!) explaining your Awesome Engagement Strategy, and email it (the whole draft – not a pitch!) to us. Of course, we'll still work with you to make your entry glitter and gleam – but send in your best draft.  Please make the subject line of your email: Awesome Engagement Submission, and save the document thusly: YOUR_NAME_POST_TITLE.doc
You have until December 10th to get your posts in, and the finalists will be notified of their success by the 14th of the month.  We'll announce the finalists to the world at the end of December, and the contest posts will start running in early January.
Now, I know you want to get started on your post ideas, so I won't keep you long – but I do want to say that this is going to be a lot of fun, and I can't wait to see what you all come up with!