7 Tips to Create Killer Email Newsletter Campaigns That Convert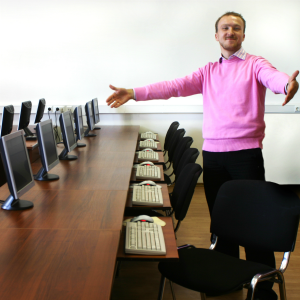 Have you ever found yourself racking your brain for hours, trying to come up with ideas and topics for your email marketing campaigns?
If you have, you are definitely not alone.
As an entrepreneur and marketer, one of the most challenging problems I constantly face is figuring out what content I should send to my email subscribers to keep them engaged and coming back for more.
When it comes to email, content marketing is definitely the name of the game. So much so that companies with less than 10 employees are spending 42% of their marketing budget to produce content to increase brand visibility and attract new customers.
Email Content Marketing Works
This may be attributed to the fact that content marketing via email is very effective. It continuously produces measurable results, not just in terms of sales but also engagement, which is a crucial component for building relationships and inspiring trust with your readers.
Just take a look at some of these content marketing statistics from the past years:
90% of consumers find custom content useful. 78% believe that organizations providing custom content are interested in building good relationships with them. (TMG Custom Media)
Customers feel better and are more likely to buy from a company that delivers custom content. (Custom Content Council)
27 million content pieces are being shared every single day. (AOL and Nielsen)
60% are more likely to be on the lookout for products when looking at content marketing. (Content Marketing Association)
Now, answer this: Can you really afford not to use content marketing as a sales and marketing strategy in your email campaigns?  I'm sure you can't.
Need help coming up with great newsletter ideas? We've got you covered!
Download 10 Email Newsletter Ideas here.
What Makes a Killer Email Marketing Campaign?
Killer email marketing campaigns are written material that:
Attracts meaningful and qualified leads. Readers who look and read through your emails regularly are generally buyers who are either ready to buy now or are conducting research for a future purchase.
Engages your readers. When readers are engaged with your email content, they will share your information with others and respond back to you with comments.
Educates your readers. Killer email marketing content is material that is written based on thorough research and information based on experience, studies, statistical reports, and other reliable sources.
Convinces your readers to take action. Great email content will encourage your readers to follow through on your offers. These may include signing up for a free trial offer of your product or services, enrolling in an online training course that you have created, or buying a copy of an eBook that you've released.
7 Tips for Creating Killer Email Marketing Campaigns
It's true that email marketing offers great benefits. However, it's important to remember that you have to do your part and create great content that appeals to, engages, and moves your readers to take action, regardless of what you might want that to be.
Assuming that you already have the basics in place – such as an email auto responder and list of subscribers – here are seven tips that will help you create killer content for your email marketing campaigns.
Tip 1:  Create Personalized Yet "Attention-Grabbing" Email Subject Lines
The headlines that you use in your email marketing copy will determine if your content gets read or overlooked – simple as that. In fact, according to Convince and Convert, "33% of email recipients open email based on subject line alone".
Some examples of personalized email subject lines with attention grabbing headlines are:
<Recipient Name>, Learn How to Sell Your Home Like a Real Estate Professional
<Recipient Name>, Did you receive our FREE Guide to Internet Marketing?
Hey there <Recipient Name>, Here Are 7 Ways to Increase your Website Opt-Ins by 250%
<Recipient Name> Discover 20 Things Internet Marketers Absolutely Cannot Do Without
Tip 2:  Write Email Campaigns with Your Target Audience in Mind
Your email messages should contain content that is valuable and relevant to your audience.  Mainly, the information that you add to your emails must be focused on how you can help your readers solve problems and satisfy their needs.  Some ideas for content that you can send to your readers include:
Links to Helpful Tips and Resources in Your Industry
Tip 3: Follow Trends in Your Industry
To create relevant and up-to-date information or your email marketing campaigns, you will need to monitor market and track trends in your industry.  This can be done through surveys, in-depth studies, and other resources available online. To keep track of industry changes and news, here are some resources that you can use to get information and ideas for email content:
Feedly – use this application to read, follow, and share content from your favorite blogs and websites.
Alltop – get information on the most popular headlines and topics from around the web.
Google Trends – find out what keywords people are using to find content in your industry and what kinds of topics they're most interested in.
Twitter – discover what's trending on twitter using hashtags relevant to your industry.
Tip 4: Subscribe to Newsletters of Authoritative Figures and Trendsetters in Your Industry
You may consider yourself an authority in your niche. However, that doesn't mean you can't learn from others. Following and subscribing to the newsletters of trendsetters in your industry will not only keep you informed, but it will also give you ideas for content that you can share with your email list.
Tip 5:  Educate Your Readers
As initially stated, great content educates readers. Here are a few tips on how you can keep your readers informed with up-to-date information in your industry:
Share your real-life stories to inspire and move your readers.
Offer ideas from authoritative figures and organizations in the industry (you can conduct interviews for this).
Use images, videos and infographics.
Offer tips and tutorials for using your product or service.
Tip 6:  Write Email Messages in a "Conversational Tone"
This simply means that you should write the way that you talk. Writing your content "conversationally" will come across as welcoming, relaxed and engaging to your readers. Using words like "you" "your" and "yours" gives your content a more personable touch. Besides, with the amount of email that people receive on a daily basis, the last thing that they want to do is to read a "robotic" sounding email message.
Tip 7: Include a Call-to-Action in your Email Marketing Campaigns
Calls-to-action are essentially phrases that urge your readers to take some type of action.  Some examples of popular calls to actions that you may consider using in your email marketing content are:
Learn More

about our Online Marketing Toolkit here.
Click here

to watch this video.
Sign up

for our <Marketing and Training Crash Course>.
Download

your FREE Marketing Kit.
Bonus Tip:  Create a Content Marketing Calendar
Marketing should not be a "fly by the seat of your pants" activity.  Instead, your marketing activities (email included) should be planned out in advance.  Your content marketing calendar should include the following:
Title of Email Marketing Campaign
Campaign Creation Dates (Month/Day/Year)
Responsible Party (You, Marketing Manager)
Call-to-Action (Download a Free Report, Sign up for a Training Course)
Target date for publishing content
Are Your Emails Full of Killer Content?
Always remember: a killer email isn't one that bores readers to death with big blocks of words and text that are hard to understand. Instead, killer email content considers the readers first and foremost and offers them information that they can apply to their personal lives or businesses.
Over to You
What are you using to create killer content for your email marketing campaigns these days?  Leave me a comment below and let me know!
And, if you have any more tips to add to the ones I've already mentioned, please share it in the comments!
10 Email Newsletter Ideas
Use these proven newsletter ideas to jumpstart your writing!