Ask the Readers: Does Anyone Else GET It?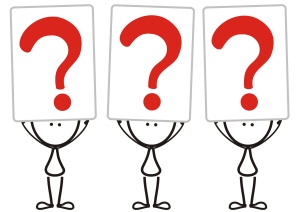 Being an entrepreneur is more often than not a lonely calling.
Even if you have a team helping you out, when push comes to shove, you are the one responsible for making it all happen. This involves being completely absorbed with whatever project you happen to be working on, and putting in whatever time, energy, resources necessary to making things work.
You are often playing against the odds, relying on your drive, hard work and smarts to succeed. Even though you wouldn't have it any other way, it can sometimes feel like others, with less engrossing careers, just don't get it.
This can feel lonesome; even people who are closest to you, such as your spouse or your parents, don't seem to understand why you do what you do and why you couldn't just get a regular job like everyone else.
From your loved ones' perspective, being involved with an entrepreneur can feel like a financial and emotional roller-coaster. The highs are great but the lows are nauseating and unpredictable.
It's one thing to have decided that that's the lifestyle you want – but it's another to be a person along for the ride – like spouses, partners, children and friends. They might not "get" it – and that can cause tons of strain on even the strongest relationships.
Before I joined the Mirasee team – the business was already a huge part of my life – especially since team meetings happened around my dining room table! But as much as I was aware of the company – I wasn't really part of it, and understanding exactly what Danny was going through was a challenge at times.
So how do you manage the needs of those closest to you and the needs of your business? Do you talk out decisions together? Do you feel you need your loved ones to be on board. How do you find the balance?
Given that this is a community of entrepreneurs, we would like to hear about your experiences.
Do those close does your family get the entrepreneurship thing? Do you feel like you can talk to your loved ones about the work you do? When times are tough, do you feel comfortable sharing your fears? Have you figured out a way to balance the demands of your business with those of your family? Any tips on making it work?