365 Days and 9 Big Things
Today is my birthday.
I was born on July 12, 1983 – which means that as of today, I've reached the ripe old age of 28. No ifs, ands, or buts about it – I'm in my late twenties.
And yesterday, I think I found a gray hair! 😉
Okay, okay, so maybe 28 isn't thaaaat old – but I still think my birthday is a good time to take a break and look back on the year.
So that's what I'll do – and in the process, I'll share some of the year's highlights with you, and maybe some lessons that I've learned, too!
Make sure to read to the end, because I'm going to share some pretty exciting news!
So let's dive in: 9 Big Things that I did this year:
1. I ran the Montreal Marathon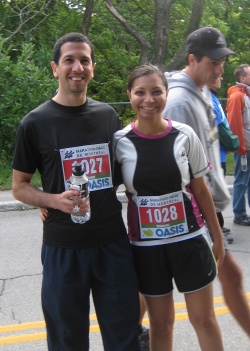 The year started off pretty well, with a nice and relaxed summer. A little too relaxed, I think – if I had spent more time training, then it would have been much easier to run the marathon!
But the truth is that I didn't train for it nearly as much as I should have, and rather than running it, I ran/walked/limped/crawled across the finish line. It was brutal, and there was only one reason why I didn't quit: I was running beside my then-girlfriend (now fiancée), and when the woman you love is running beside you,
That was a valuable lesson for me about how accountability can push us farther than we thought we could go – especially when it's with somebody that you love.
2. I did a project in Ireland
As part of my MBA program, my team flew to Dublin, Ireland to do a consulting project for the Google AdWords Marketing Team (yes, Google is definitely the biggest client I've ever worked with!).
It was a pretty amazing experience – the people at Google were very impressive, and very on the ball. It was a privilege work with them, and I was thrilled that they were happy with the final report that we delivered.
You know, it's funny that I never mentioned the Google project on the blog, even though I wrote a post about the flight, and another one about the hotel breakfast menu.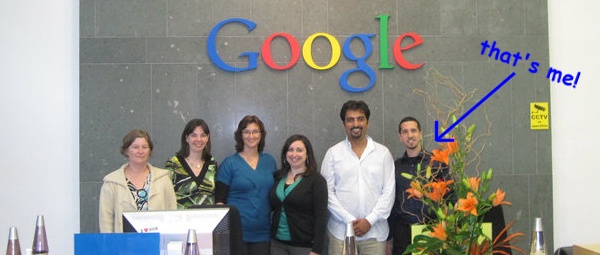 3. I started blogging
It's hard to believe that I only started blogging in late 2010.
Since then (and mostly just since March or so), traffic on Mirasee has exploded, two posts have gone viral, I got to interview some of the biggest names out there (like Guy Kawasaki), and I've written more than 30 guest posts for some of the biggest blogs on the net. I feel like I need to catch my breath!
Most importantly, I've made connections with some really amazing people from all around the globe. To all those of you with whom I have had the incredible privilege of communicating by email, Skype, phone, and even in person (too numerous to even name), I am honored to consider you my friends.
4. I got engaged!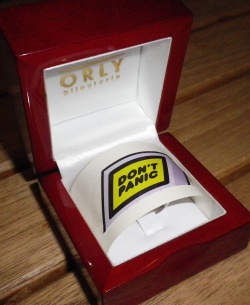 Of all the items on my list, this is definitely the biggest deal.
It was a beautiful autumn day, and my fiancée and I had been seeing each other for just under six months. Reaching into my pocket for the ring, my heart beat faster than it ever had.
I pulled out the box, gave it to her, and opened it. The ring was covered by a note that said "don't panic", and I asked her to marry me.
She said yes. That was an amazing day! 😀
5. We finished Marketing That Works
I'm talking about our training program – the one that turns non-marketers into expert marketers.
When Peter and I conceived of this program, we were pretty ambitious – and that was before new ideas started creeping in. The end result was a six-month training program of weekly audio lessons, with detailed worksheets and support to make sure that every student sees real business results. And the results have been spectacular.
All in all, it took us over 2,500 hours to finish it (that's not a typo!) – but it was completely worth it, and we're unbelievably proud of the end product.
6. I took my fiancée to meet my parents
Over the Christmas break, my fiancée and I flew to Israel, where she met my parents, and the rest of my family. We also did some touring – we spent a few days in Jerusalem, went hiking near Ein Gedi, and saw the Dead Sea. This picture is of me, my fiancée and my dad, at the beach in Natanya: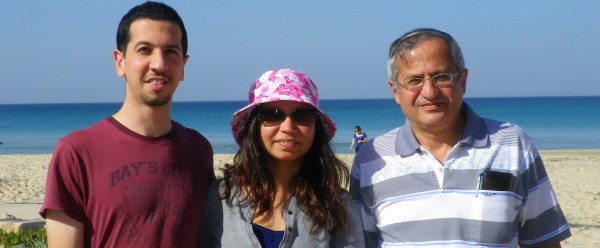 Everybody loved her (no surprise there) – even my rather conservative aunt mentioned that she "doesn't usually believe in intermarriage, but in this case it just works!"
Rather than argue for intermarriage in general, I decided to accept the small victory, and leave it at that. 🙂
As for my fiancée, she had a great time, and a surprise bonus of the trip was that I got to rediscover Israeli food through her. You see, for me, food is something that keeps you alive until your next meal. Sure, it can be tasty, but it really isn't that important. For my fiancée, food is an experience – and it was fun to experience that through her.
7. I finished my MBA
That's right – as of May, I have a Master's Degree in Business Administration, from Queen's School of Business.
It was a bittersweet moment, because I ended up losing out on a job that I really wanted – which was the whole reason why I got the MBA in the first place.
But I learned a lot through the experience (as much about dealing with difficult team members and faculty as about business, to be honest), it was a huge deal to my dad, and my brothers flew in to see me graduate – so I'm chalking it up as a win.
8. We moved into our new condo
On Thursday last week we signed the final papers, and on Friday my fiancée and I moved into our first shared home.  We spent the weekend unpacking, and I only got the internet hooked up yesterday.
The whole experience was a little surreal; I'm not one to move around much, and I had been in the same apartment for five and a half years. Seeing everything packed up and hauled away was weird, to say the least – but unpacking together made it all worthwhile.
To say that I'm excited about our future in this home together would be an understatement. I'm ecstatic – through the roof. I've never created a home with someone before, and I have a hunch that it will be one of the best things I'll ever do.
9. I launched a new start-up called Motiv808!
I'll start by saying that we didn't time the launch to be on my birthday – but I love that it happened that way!
For over a year, and in parallel with everything else that I've been doing, I've been working on a start-up company called Motiv808. I'm very excited to announce that we're quietly launching today. We're not advertising anywhere, and if you go to Motiv808.com, you'll just see a note saying that we're in private beta.
We're really excited about this project, but we're pretty nervous, too, because other than our (very extensive) testing, and our early focus groups, nobody has used it yet. That's why we're hoping the first users will be friendly faces, who are willing to help us out.
Update: Motiv808 evolved into Bowl of Goals and then was shut down because things got exciting at Mirasee.