How to Create Online Courses: The Ultimate Guide for Course Creators
Matthew Turner
In 2025, it's estimated the eLearning Industry will be worth $325 Billion!
In 2015, it was worth around $107 Billion. So, in just one decade, it's set to more than triple in value.
Big investors are taking note of this growth.
In 2017 alone, they poured $8.15 Billion into the industry.
So it's no surprise that here at Mirasee we're seeing more teachers, business owners, speakers, and influencers develop an online course and create a new income stream. It's working, too. One of the biggest Online Course Platforms, Teachable, crunched their numbers and realized their instructors made an average of $5,000 from their courses.
When you compare this to Bloggers and Vloggers who struggle to make $100 per month…
Well, we're not surprised to see more and more people hop on this bandwagon.
The problem with this is, the more people who squeeze onto the wagon, the less room there is. These days, there's tons of competition when it comes to creating online courses.
And that's we've developed this epic all-in-one guide to creating online courses that break through the noise:
Should YOU Create Online Courses?
The cliché goes that everybody could write a book. This is true. Anyone can. The argument is that most people should not. The world doesn't need more books. It just needs more great ones.
The same is true for online courses.
The world does not need you to develop an online course.
It only needs yours if you create one that has a genuine impact on those you serve.
So if you read the words 'set to become a '£325 billion industry' and think…"I can do that!"
Think again. Because although it's easy to create online courses…it is NOT easy to create one that leaves a lasting impact on your students. Let alone one that produces a new, predictable, and steady income stream for you.
But then…maybe this is why you haven't created an online course already.
Maybe you have an idea for one (or more), but you're unsure if it's good enough.
Or, maybe you have no idea where to begin.
There's A LOT of content about how to create and sell online courses. It's hard to know what to read, who to listen to and how to take those all-important first steps.
That's why we've written this Guide.
It's our all-in-one solution on How To Create Online Courses That Sell!
This step-by-step guide shows you what to do, how to do it, and when to do so. We also share tools, online course platforms, and a list of our favorite resources. We share tips on what you need to do and what you should avoid at all costs…
Our sole aim with this guide is to make it the one and only resource you need.
But none of that matters unless YOU get clear on whether you should create online courses.
Why YOU Should Create Online Courses
As you'll see in the step-by-step guide, anyone can create online courses.
It isn't a complex process, and it's one where you can cut a lot of corners.
But if you cut those corners and only do enough, your course will not sell.
So if you only want to create and sell online courses to add a new passive income stream, chances are you should not develop one. It won't help anyone or get rave reviews. And it won't sell.
Simply put…an online course is NOT a get-rich-quick scheme.
It takes time, effort, and genuine expertise in your topic. There are too many other options for students. If they don't trust you or feel like you're not the real deal, they will find someone else.
Creating an online course is not for you if you:
Don't want to put in the hard work up front.
Want to quickly publish a course and then not maintain it.
Expect miracles and an overnight success story.
Feel like you should create and sell online courses because everyone is…
If this is you, stop reading. This is a long guide. I'd hate for it to waste your time.
Whereas if you want to create and sell online courses that leave a lasting impact on your students…
Keep Reading because this is the one and only guide you need.
Here at Mirasee, we've helped thousands of course creators plan, build, and sell profitable courses. In just about every industry and niche you can imagine, we've seen people make money and success.
The formula and process they follow is not a difficult one. Anyone can do it.
But most people don't. Which is why those that do are the ones finding the most success!
The benefits on offer for those who follow this proven process are huge:
Predictable and repeatable passive income!
A high-impact product that creates loyal customers and nurtures immense trust.
The potential to dive deeper with your students through coaching, consulting, and done-for-you services.
The opportunity to become an authority figure who gets booked for speaking engagements and consultancy deals.
The chance to become the go-to thought leader in your industry or niche!
This is why the eLearning Industry's set to triple in value over the next few years. As technology makes it easier to access education online, more people of all ages are learning new skills.
The way we're learning continues to evolve, transitioning away from the classroom and into the digital realm. For the first time, people who previously didn't have access to knowledge now do.
eLearning's not only changing the way we learn but also how we work. Tomorrow's workforce is fueled by online courses and programs. This is why investors are pumping billions into the industry. They know that this is the future.
But it isn't those that just do enough that will reap the rewards. Only the best will survive.
So, are you ready to create online courses that pass the test of time?
If you are, you've come to the right place.
How to Develop an Online Course: A Step-By-Step Guide
We've written this in-depth guide so it's the only one you need.
Whether you're about to create your first online course or tenth, this guide will help you:
Research and plan your course.
Create and build it in an effective way.
Creatively sell it before you write your first lesson.
Price your course so the right people find it.
Sell, market, and promote your course.
Build and nurture a loyal community.
We also share our favorite tips, tricks, tools, resources, platforms, secrets, people, and more…
Everything you need to know about creating online courses, you'll find in this Ultimate Guide.
But you will only get out of it what you put in. So before you dive in, make sure you:
Have a pen and notepad.
Don't just read this guide…take your own notes throughout.
Apply EVERYTHING you read to YOUR own course ideas!
Through active learning like this, you'll not only learn about how to create online courses…you'll actually follow through and know the next steps you NEED to take!
Let's dive into this Step-By-Step Guide.
---
Before we get into this step-by-step guide, here's a list of some of the most common questions we hear at Mirasee. This short FAQ will help you answer some of your most pressing questions.
You may like to go through them before you focus on the rest of the guide.
How Much Money Can You Make Through Online Courses?
Creating an online course can provide a good income stream. As with most things, there is no set amount to what you can earn. Some course creators make tens of thousands each month.
Others struggle to make a few hundred dollars.
As already mentioned, Teachable reports that many of their users make an average of $5,000 for their online courses. Other marketplaces like Skillshare say their top teachers earn $3,000+ per month (whereas those starting out, on average, make just $200).
It's difficult to say what you will earn through your online courses. What is clear…you can earn thousands of dollars per month (much of it passive income) if you create a valuable resource for an engaged niche.
How Long Does it Take to Create Online Courses?
Again, the answer here is: it depends.
If you create a specific, tactical course that covers a relatively simple process, you can create your course in just a few hours. However, if you cover an in-depth topic with multiple layers of learning, it could take you months.
As we'll show you in this step-by-step guide, there are ways to "test" your content and validate your course before you create it. This means you don't have to spend a lot of time upfront creating. You can deliver your content in stages, minimizing your costs and risk.
How Hard is It to Create Online Courses?
With all the tools and equipment available, the process of creating online courses isn't hard.
We'll show you how in this guide, taking you through the most efficient steps available. Of course, all this does depend on the course you build. Some require many lessons delivered over video, workbooks, masterclasses, and more.
So although creating your course almost certainly won't be easy, it doesn't have to be as hard as you imagine.
How Much Does it Cost to Create an Online Course?
Again, this depends.
Publishing your course on a platform like Udemy or Skillshare costs you nothing.
Whereas using an all-in-one tool like Thinkific, Kajabi, or Teachable does have a cost.
When you first start, your costs are often minimal. We advise our students to expect monthly upkeep costs of around $30 to $50, with an initial startup investment of $200 to $500 (this covers aspects like video recording, editing, lighting, audio equipment, and production).
Creating a course can cost a lot more than this.
But in the beginning, most course creators spend a lot less than they first think.
What Are the Different Types of Online Courses?
Not all online courses look or act the same. In general, there are six types:
MASTERCLASSES: the most common type of courses, delivered by an expert so students can watch, listen, and learn. The expert records lessons that students can consume in their own time.
COACHING: often including aspects of a Masterclass, a Coaching Course includes more personal touchpoints from the expert. In addition to recorded material, you provide your students with practical help along the way.
MOOC (Massive Open Online Course): these include many aspects of Masterclasses and Coaching Courses, but the focus here is on mass-learning and community engagement. There's greater peer-to-peer support in a MOOC.
CORPORATE TRAINING: this is when you deliver a course to a specific business or team of employees. It may include many aspects of a Masterclass or Coaching Course, but will specifically cater to a corporate environment.
MINI COURSE: a short course that takes two hours or less to complete.
ACADEMY & SOFTWARE ONBOARDING: used by businesses to onboard a new customer or client. It often includes demos and Q&As, as well as interactive quizzes, lessons, and surveys where the tool/software in question is used.
Whatever online course you create, it will almost certainly fall under one or more of these categories. As you learn in the step-by-step guide below, there is no right or wrong method.
It's all about YOU finding the course type that best suits you and your students.
Now that we've gotten some clarity on the most frequently asked questions, let's dive into the first step of the guide.
---
STEP 1: Choose a Profitable Topic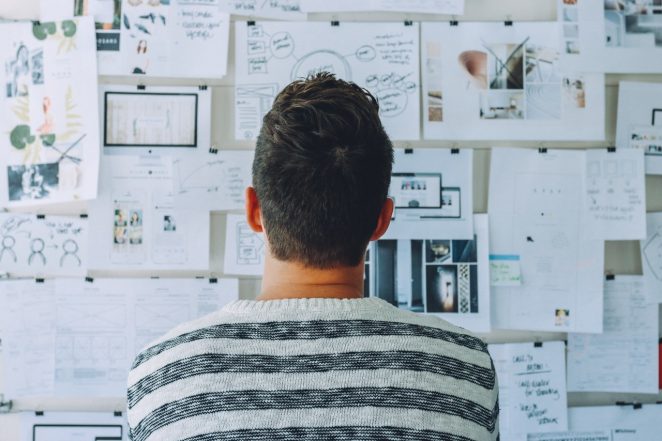 Your first step is to choose a topic that creates a Win-Win.
As a course creator, your topic needs to serve YOU.
Ask yourself if the topic:
Is a subject you're passionate about.
Is based on something you have experience in.
Has a large enough audience/niche to be profitable.
If it doesn't tick these three core boxes, you'll either lose interest, not provide enough value, or simply not make enough money. So choosing a topic that serves you is important.
However, this isn't about all you!
You must also choose a topic that genuinely helps your audience.
What's their greatest pain?
What do they need the most help with right now?
What does the solution they need look like?
How can you offer this solution in the most efficient and effective way?
Unless you build a course that positively impacts your students, it won't last the test of time. So although choosing a profitable topic is important, it cannot come at the expense of your students' needs.
Take our course: Sell More Courses
Here at Mirasee, we're passionate about online courses. Not just the building of them, but the whole process: plan, create, launch, sell, and promote.
As we helped course creators build their courses, we realized many of them need help selling and promoting their creations. Sell More Courses created a Win-Win because it allowed us to go deeper with our students, developed a new income stream, and helped THEM overcome one of their biggest pain points: selling more courses!
This is your aim, too.
To come up with a topic that serves you and them!
Important Action Steps:
Before you go any further, spend some time thinking about topics that create a Win-Win.
Ask yourself:
What topics am I passionate about?
How have I previously helped people in the biggest way?
Who is my Customer Avatar, and what is their biggest problem right now?
What causes them pain?
What is the solution they need?
How can I provide this solution?
STEP 2: Do Your Research!!
This is the step far too many course creators overlook. Those who do regret it later.
Whereas those who take this step seriously…they often find the greatest success.
There are a few key areas to consider when researching your online course idea:
Demand (is there enough of it?)
Customer Profile (who is your main avatar?)
Define The Problem (what problem will your course solve?)
Completing Step 1 may leave you with 2 to 3 topic ideas. Now is the time to research each of these, starting with how much Demand there is. This isn't an exact science, and much of it's left to your interpretation.
Although there are tools you can use to gauge such demand:
Google (search your course topics and see what appears)
YouTube (search for videos on your course topic and note how many views they get)
Facebook and/or LinkedIn Groups (are there any groups on your course topic)
Subreddits (do people talk about your topic on Reddit?)
Quora (are people asking questions about your topic on Quora?)
BuzzSumo (are people writing articles on your course topic? If so, how popular are they?)
Udemy (do courses on this topic already exist? If so, how many…how popular are they?)
Your aim is to gauge if people are already talking about your course topic.
If the demand is high, you may have found the perfect topic.
(although be warned…if demand is too high, competition may be too great.)
Once you've researched a profitable topic, it's time to focus on your Customer.
We've written a separate guide on how to create your customer profile. I encourage you to read this guide in full to create the perfect customer avatar for your course. It's a vital step many people overlook. Yet it's possibly the most important step in terms of creating a course that has a high impact on your students.
It's not just about solving their problem.
You must also "speak" to them in a way that they're used to.
How do they consume content?
What age/generation are they part of?
What's their level of experience in this topic?
What are some of their core personality traits?
All this (and more) helps you create a high-impact course for your ideal customer.
To Create Your Own Customer Profile, open and read this guide in a new tab.
Finally…it's important to Define The Problem. Your course may help your student in many ways. It may help solve several problems. But all great courses ensure they go deep into solving one BIG issue!
Before you start creating your course, you need to hone in on what this is.
This is why creating a Customer Profile is important. Until you know who they are, it's difficult to appreciate what their biggest problem is. Once you do, you can identify the transformation they need to take (how they will get from A to B, and what their journey looks like).
The clearer you are on the problem you're solving, the more impactful your course will be.
Important Action Steps:
Before you move on to Step 3, make sure you have researched your course topic ideas(s).
Ask yourself:
What is the demand for each of my topic ideas?
Who is my ideal customer?
Have I created a clear customer profile?
What is the problem I'm solving?
What transformation do my students need to go through?
STEP 3: Create Your Goals
At this stage, you've honed in on a profitable course topic and you know who it's for and how it will help them. But before you start planning and structuring your course, you need to bring focus back to you…
What is it that you actually want to achieve?
Creating an online course is the same as building any new business. You need a vision. You need goals and objectives so you can measure your success. And you need to know where you are going if you're to have any hope of getting there!
Now is the time to create these goals.
There are a few types of goals to consider at this stage:
Revenue Goals
Reach Goals
Customer Goals
Your Revenue Goals are obviously an important part of the process. If you're to commit so much time, money, and resources to building your course, you need to make it worth your while.
How much money do you want to make from your course(s) after the first year?
How much recurring monthly revenue would you like to generate?
What does the trajectory of all this look like, month-to-month?
Setting clear revenue goals now helps you price your course later in the process. What also helps is considering some Reach Goals. These goals take into account traffic, subscribers, followers, and conversion rates.
Much of this depends on your course topic and its existing demand.
Can you realistically reach 10,000 people with your course? 100,000 people? 1,000 people?
To help fuel this, do you need to grow your email list and/or social media following?
How many people do you want to reach with your course within the first year?
It may be that you need to give part of your course away for free to achieve these goals. Again, setting them now makes certain decisions A LOT easier further in the process.
Finally, you need to take into account your Customer Goals. Part of this includes your learning outcomes, which we discuss next. But you also have to consider how you can measure your student success…
What does student success look like for you?
What impact would you like to have on your students?
How can you measure this on a weekly, monthly, or quarterly basis?
Talking the time to set clear goals now makes the rest of the process easier. They help keep you on track as you develop your course, ensuring you build one that creates the all-important Win-Win.
Important Action Steps:
Before you move on, make sure you're clear on your core goals.
Ask yourself:
What are the 2 to 3 most important revenue goals I can set?
What are the 2 to 3 most important reach goals I can set?
What are the 2 to 3 most important customer goals I can set?
How can I track and measure these goals?
How often will I analyze them?
STEP 4: Plan and Structure Your Course
The time has come to start creating…kind of.
At this stage, you don't need to worry about scripting the videos or recording them. However, you do need to get clear on what your course will look like (lesson-by-lesson).
For some people, this part of the process comes naturally.
For others, it's the most difficult step of the whole journey.
A good way to begin this process is to first make a list of ALL your ideas. Either in a blank document or notebook, simply write a list of any ideas that might become a lesson in your course.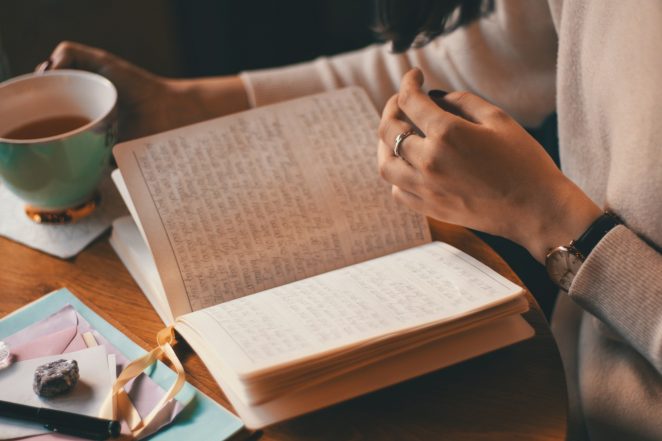 Once you have a list of ideas, it's time to start trimming the fat.
Think about how long your course will be, and which lessons should come at the beginning, middle, and end. From there, fill in the gaps from the list of ideas you created.
You can do this in your notebook, on Post-it Notes or even using a visual mindmap tool like Lucid Chart, MindMup, or Mind Meister. At this stage, nothing you create needs to be perfect. All that matters is that you begin to form a clear image of what your course will look like.
What does your introduction look like?
What lessons will come at the beginning of your course?
Which ones should come at the end of your course?
How does your entire course flow from one lesson to the next?
This may take you an hour.
It could last for days…
It's an important step you cannot overlook. If you do, you run the risk of building a course that doesn't flow. Worse, you'll waste a lot of time creating material you do not need, and more of it as you realize you missed a few vital pieces along the way.
So, please…DO NOT skip this step!
You should now have a visual map of your entire course and know which lessons fit where. The time has come to create learning outcomes for each individual lesson (as well as any other useful notes).
For each individual lesson, make a note of:
WHY this lesson is important
WHAT this lesson involves
HOW this lesson helps (and works)
The specific action steps involved
For example, here's what your notes may look like for a lesson based on How To Write Video Scripts:
WHY: to ensure you record succinct and clear videos that flow.
WHAT: the benefits of scripting your videos versus not, as well as a process on how to efficiently script your videos.
HOW: a practical template to work from to save you time and keep all your videos on point.
ACTION STEPS: a 3-step process and a downloadable template to use for your own videos.
Less is more at this stage. Just take notes. Your aim here is to provide enough detail to help you create each individual lesson later, AND to also build some specific Learning Outcomes now.
So, what are Learning Outcomes?
A learning outcome clearly explains what the student will be able to do, know, and feel by the end of your lesson. For instance, the learning outcome for the above example may look like this:
At the end of this lesson, the student will know how to create succinct, clear, and impactful video scripts. They will know the simple 3-step process to follow each time, as well as the tools they need to do this.
Repeat this for each individual lesson and you'll have all the structure you need to create a great online course. The key here is to balance your time. You need to respect this step, but not commit too much precious time to it.
The reason is, as you'll see next, is that you must first VALIDATE your course.
But to properly validate your course, you need to be clear on the journey your student will take.
That's what this part of the process is all about.
Important Action Steps:
Before you move on to the next step, make sure you know the high-level overview of your course, as well as what each individual lesson looks like.
Ask yourself:
What does the beginning, middle, and end of my course look like?
How many lessons form the beginning, middle, and end?
Does my entire course flow properly and give my students what they need?
Do I have enough information for each lesson to go out and create it?
Does each lesson have at least one specific learning outcome?
STEP 5: Validate Your Course
You are ready to create your course content, record the videos, and edit the audio.
However, just because you have all you need to do this doesn't mean you should.
The world is full of in-depth courses that nobody buys.
If you want to avoid becoming one of these, you NEED to take this step seriously.
At this stage, you've likely invested at least 5 to 6 hours into the process. Before you invest any more of your time (and money), you need to KNOW that people will buy your course.
It's time to validate your idea!
It's a simple process:
Build a sales page for your course that explains who it's for, why they need it and what the core process/method is…
Drive your ideal customer profile to this page and encourage them to pre-order, leave a deposit, or sign up for a waiting list…
Collect and analyze the data.
Your Sales Page does not have to be perfect at this stage. The goal isn't to build a long-form page with thousands of words and dozens of testimonials. The point is to create a simple page that:
Has a clear message about what your course is about and who it's for.
Explains the key learning outcomes, lessons, and steps involved.
Provides a VERY clear call to action (i.e. what the reader needs to do next)
Offers a few visuals to make everything look more professional.
Once your page is ready, you need to get it in front of your ideal customer profile.
There are many ways you can do this:
Facebook ads
Google ads
Social media (organic)
Email marketing (to your existing list/customers)
Podcast and/or video interviews
The easiest way is to utilize your existing email/mailing list. These lists are likely made up of people who already know you and have bought from you in the past. It removes some of the barriers.
If you don't have an existing list, you'll likely have to spend money attracting new leads via ads.
Get creative. Think about your customer avatar. Think about where they are and how you can speak to them. From there…collect the data and analyze it.
This is where it can get a little tricky. There's no specific benchmark for you to measure yourself against. Each course and niche differs. Some people can easily drive tens of thousands of people to their page.
Others may struggle to reach one hundred…
As such, this is a good time to revisit your Goals from earlier.
What does success look like for you?
What's the minimum number of people you need to confidently commit to this course idea?
How much money do you want to make while validating your idea?
There is no right or wrong. YOU have to decide what success looks like for YOU.
A few standard measurables you may like to consider:
100 True Fans (if you can validate your course with 100 paid customers, you'll likely do fine further down the line)
5% Conversion Rate (if you achieve this — especially with a cold audience — you have a topic that captures your audience's attention)
Feedback (this is more subjective, but take note of EVERY question and piece of feedback you receive: email, Facebook ad comments, phone calls…everything!)
Only you can decide what success looks like for you and your course.
At this stage, you've invested some time into the process. That's it.
If you continue…you'll soon invest a lot more of your time, as well as money into your course.
Validate it before you build it!
It not only saves you time and money later…
It allows you to build your course in full confidence that it WILL sell.
Important Action Steps:
Before you move on, make sure you are ready to fully commit to your course. Ask yourself:
What does success look like?
How much money do I need to make to validate my course idea?
How many people do I want to commit to this course before I do?
STEP 6: Choose Your Course Format
You're nearly ready to create your course content.
Before you do, you need to understand what sort of online course you want to create.
There are six types:
1: MASTERCLASSES:
This is the most common type of online course, delivered by an expert so students can watch, listen, and learn. The expert records lessons that students can review in their own time later.
2: COACHING:
This often includes aspects of a Masterclass Course but goes further by including more personal touchpoints from the expert.
In addition to recorded material, you provide your students with practical help along the way.
3: MOOC (Massive Open Online Course):
These often include many aspects of Masterclasses and Coaching Courses, but the focus here is on mass learning and community engagement.
There's greater peer-to-peer support in a MOOC, as well as other engaging aspects that take the focus away from you and on to the grander community.
4: CORPORATE TRAINING:
This is where you deliver a course to a specific business or team of employees.
It may include many aspects of a Masterclass or Coaching Course, but will specifically cater to a corporate environment.
5: MINI COURSE:
A short course that takes two hours or less to complete.
6: ACADEMY & SOFTWARE ONBOARDING:
Used by businesses to onboard a new customer or client, it often includes demos and Q&As as well as interactive quizzes, lessons, and surveys where the tool/software in question is used.
Your online course may involve two or more of these. This is fine. All that matters is that YOU are clear on what you're building.
So spend some time thinking about the course you're building now. Make sure you know which format you're committed to. Research it. Find best-in-class examples to learn from.
It will save you time and money later, and lead to fewer mistakes.
Important Action Steps:
Before you pick your course platform, get clear on the type of course you're building.
Ask yourself:
How much ongoing engagement do I want to have with my students?
Will I work with people one-to-one or in a group/corporate setting?
How long will it take someone to complete my course in full?
STEP 7: Pick the Perfect Platform (for YOU)!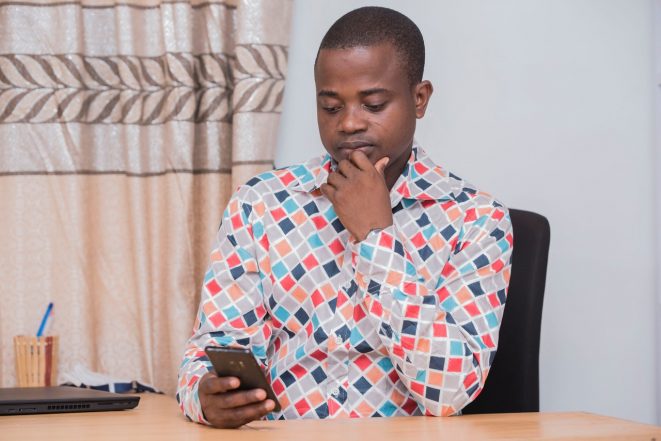 You're almost ready to create your course content…But before you do, it's time to think about the Online Course Platform you'll use to build, host, and publish your course.
I won't go into each platform here as we share a comprehensive list below.
What I will say is that the platform you choose impacts the content you create.
For example, a platform like Skillshare centers around video with few other options available. This means you can't share additional workbooks, resources, and exercises.
Whereas with an all-in-one solution like Thinkific, you have the freedom to create whatever you like.
Take a look at our list below.
Spend 5 minutes on each platform.
Make a list of 2 to 3 that you like the most.
You don't need to commit to a platform yet. Just make sure you have an idea of the sort of platform you'll use before you create your content.
STEP 8: Create Your Content
The time has come to create your content. This is the part you've been waiting for; the reason you want to create online courses in the first place.
However, before you can start writing your scripts and recording your videos, you need to consider two important aspects:
What type of content you will create (video, audio, slide decks, etc…)
Where you will get your material from (past experience, stories, third-party research…)
Assuming you're experienced in your topic, you'll likely already have some material based on the work you've done. This is a good place to start. Do an audit of all your previous articles, videos, workshops, processes, leaflets, copy, and anything else you can repurpose into course content.
It's amazing how often we work with a course creator who's daunted by the prospect of having to create all their course material from scratch. Yet when we do an audit like this, we discover they already have a lot of what they need.
Doing an audit like this is simple. Create a new folder in your Google Drive or Dropbox and place anything you think may be useful inside it. If you have a lot of content, it might help to create a simple spreadsheet where you record:
The type of content it is
The topic or theme it covers
Any other important notes
Keep this audit simple. Your sole aim is to get a clear idea of what content already exists.
Because the less new content you have to create, the more time you save.
Once you've completed your audit, think about the type of content you would like to create.
More importantly, think about the type of content your students NEED.
Video: this is almost certainly a given. Online courses need videos. Whether it's you speaking in front of the camera or a ScreenFlow of your work, visually showing your students how to do something is better than simply telling them about it.
Audio: oftentimes this is the audio transcription of your videos. Yet some course content may be better suited for audio rather than video. A guided meditation, for instance, or a series of affirmations.
eBooks or PDF Guides: creating an eBook or PDF Guide helps expand your course, allowing your students to digest some of your material on the go.
Presentations or Slide Decks: presentations and slide decks are great accompaniments to video because they allow you to visually show your student what's happening. Rather than just talking about what to do, a presentation highlights the key takeaways.
Quizzes: these are a great way to engage your students and "test" their progress. As well as grading how well they're doing, online quizzes can help you segment your students into different categories and groups.
Surveys: feedback is always important. Through engaging surveys, you can make gathering feedback part of the course content; providing value to both you and your students at the same time.
Blog Posts or Articles: like eBooks and guides, you can expand your course material with blog posts and articles for your students to read later.
Interviews or Masterclasses: this is a great way to add further credibility to your course. Rather than have everything come through you, bring outside perspectives and other expert opinions into your course.
Workbooks: active learning is a key component of any successful course. You not only want to teach your students about a topic, but have them make actual progress.
Your course may focus heavily on one or two of these, or you may incorporate most of them. There's no right or wrong approach, only the one that allows you to get the best material in front of your students.
Although it's worth noting that whatever type you do choose…you need to script EVERYTHING!
Why is scripting your content so important?
It ensures your content flows and hits on all the core topics you need it to.
Unfortunately, we see too many course creators jump on camera with no script or direction.
It's difficult to create a professional and high-impact course this way.
Even if you're great on camera, you'll likely look back with regret, wishing you had included this, that, and the other thing.
So…make sure you script EVERYTHING!
Here's a simple formula you can use to script all your course material:
Welcome and Introduction: introduce yourself and welcome the student to a new lesson.
Overview Lesson: briefly overview what you will cover during the lesson.
Introduce The Pain/Problem: begin the focus on what their pain/problem is. Before they can appreciate the solution, they must first understand why their current situation holds them back.
Reveal The Solution: briefly show them what life could look like if they solve this problem. Where possible, use stories and anecdotes to bring this to life.
Show Them How To Do It: this is the core part of your lesson where you show them what to do (step-by-step guide, a process, a series of tips…).
Provide Examples and Stories: to back up your process and/or methodology, provide examples, stories, and case studies where relevant.
Recap The Lesson: briefly recap what they've learned in this lesson.
Close With a Specific Call To Action: make sure they leave the lesson with something tangible: a key takeaway, homework, a workbook to complete…
This process helps ensure all your course material stays on point. Although especially important for video, this process applies to other content like workbooks, PDF guides, and presentations.
Once you have your scripts, it's time to write, record, and create your content. Here are links to some of our favorite resources that specifically show you how.
Setting Up, Recording, and Editing Video Resources
Setting Up, Recording, and Editing Audio Resources
Workbook, Interviews, and Masterclass Resources
Presentation, Slide Deck, and PDF Guide Resources
Quizzes and Survey Resources
** NOTE ** we share a complete list of equipment, tools, and software that we recommend toward the end of this guide. The tools you use to create your course are important, so study each item on the list.
Depending on your course, this process could take you a few hours or many months.
However long or short it may be, we recommend you create and save ALL your content into a platform you own (i.e. Google Drive, Dropbox or your own hard drive).
You could create your content directly into your course building platform (Thinkific, Kajabi, Teachable…).
But we warn against this. Why?
Because you may want to change platforms in the future?
OR…you may want to add your course to a second platform or marketplace.
Having everything you create available in an ecosystem you own (like a Google Drive) gives you greater freedom. It also makes it easier to update your course material in the future, and often simplifies the process of uploading your content…which is where we turn our attention next.
Important Action Steps:
Before you move on, make sure the content you create is the content you NEED to create.
Ask yourself:
What type of content will best engage my students?
Which content types will allow them to make the most progress?
Which types of content suit me, my personality, and my expertise?
How much course material have I already created through previous work?
STEP 9: Upload Your Content
Creating your course material is almost always the most time-intensive part of this process.
Even short courses require hours of scripting, creating, and editing.
By the time you reach this step, you're ready to publish your content.
The good news is that uploading your content is usually a simple process.
Here are some helpful links that show you How To Upload Your Course Content on some of the most popular course building platforms.
How To Upload Your Course Content on Thinkific
How To Upload Your Course Content on Teachable
How To Upload Your Course Content on Skillshare
STEP 10: Price Your Course
How you price your course is one of the most important aspects of this whole process.
The good news is, whatever price you initially come up with isn't set in stone.
You can raise your price in the future.
You can lower it (either for a sale or permanently).
So don't let this part of the process scare you!
Your initial aim is to come up with a price that:
Doesn't undersell your expertise or the true value of your course.
Won't turn early users away while you're still building testimonials.
It can be a tough balance to get right, and there's no single pricing solution available.
How you price your course depends on:
Your course itself (how in-depth it is)
Your audience (who they are and what their income is)
The platform you use (some cater to a lower price bracket — as you'll soon see)
The problem you solve (are you solving a $100 or $10,000 problem?)
YOU and your level of expertise (are you new to your industry or considered an authority?)
In the next step, you will TEST your course with a "first class" of students.
Part of this testing process centers around your price.
So don't worry about finding your pricing sweet-spot the first time around.
But to help get you started, revisit the Goals you set in Step 3:
What are your revenue goals?
What are your reach goals?
If you're building a premium course that involves one-on-one coaching — meaning you can only serve 10 students per month — AND you have a revenue goal of $100,000 in the first year…
This means you can only serve 120 students per year.
100,000 ÷ 120 = $833
You now have a baseline; something to work from.
Maybe you lower the price to $500 for the first ten students.
From there, maybe you set the price at $997.
Or maybe you decide to serve fewer people but charge a premium rate of $2,000.
Only you can decide. What matters is that you are VERY intentional about the price you set. Too low and it can undervalue everything you build. Too high, and you may not reach the people you need to.
Important Action Steps:
Before you move on think about the pricing bracket your course needs to be in. Ask yourself:
What type of course do I want to build (premium or budget)?
Who is my customer avatar, and how much available money do they have?
What's my level of experience?
What are my revenue goals? What do I need to make per student?
STEP 11: Test Your Course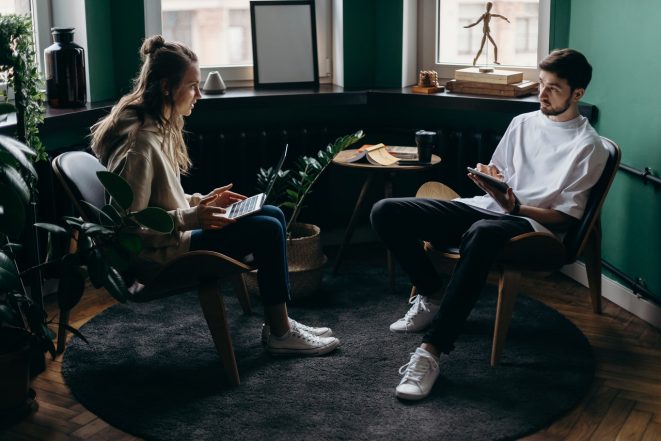 Your course is ready for your students. But is it ready for the masses?
No!
Most products need beta testers to ensure it does what it says it will.
Your online course is no different. Now is the time to TEST it.
The most common way is to create a Beta Group; a First Class of students, if you will.
This initial group of students is by far your most important of all. That's because they:
are your initial success stories and case studies.
provide you testimonials and social proof.
are the future ambassadors of your brand.
allow you to test and validate your ideas (and course as a whole).
As such, it's important that you look after your first class of students with:
A lower price than anyone else gets in the future.
Extra bonuses and unique features.
More one-on-one access to you and your team.
A truly high-impact and high-value experience.
No matter what course you build and which platform you use, make sure you TEST it with an initial batch of students that get a unique experience. Does this take some extra time and energy? Yes!
Is it also worth it? YES!!
How you find your initial batch of students depends on you and your network. For many course creators, this involves reaching out to existing contacts one-on-one. It can include a promotion to subscribers or previous customers.
The good news…you don't need many people involved in this First Class (10 to 15 is often enough).
TESTING your course with an initial group of students is important.
Not only does it help you validate your idea and turn your good course into a great one, it also provides you with case studies, testimonials, and success stories for your main launch.
And when promoting to the masses, social proof matters…
So, do not skip this step.
Important Action Steps:
Before you move on to your main launch, ask yourself:
How big should my first class of beta students be?
Who do I know that would get high value from my course?
How can I provide a greater experience to these initial students?
What price can I offer to them so they get a huge return on their investment?
** NOTE ** You can offer your course for FREE to this first batch of students. However, we don't recommend this. It's important your first students are invested in your course. If they receive it for free, they're less likely to commit to the process. Offer your course at a reduced rate, but make sure they invest something!
STEP 12: Launch Your Course
Finally, the big day arrives…after potentially months of planning, creating, and testing, you're ready to launch your online course to the world.
It's often a daunting time.
It brings up a lot of fear and insecurity.
It shouldn't. By following this step-by-step guide in full, you've set yourself up for success. You're delivering high value to a specific type of person. You've tested your content and gathered an initial batch of student success stories.
Your course is ready.
It's time to launch it!
Each course launch differs from the next.
But in general, there are two main phases:
Education: this is where you warm up your audience
Selling: this is where you invite them to take your course.
If you've ever launched a product, service, book, or anything else in the past, you're aware of how many moving pieces a launch period has. Before we go any further, here are some great launch resources we recommend you to bookmark for later.
We won't go into the various launch tactics you can use in this guide. Instead, we'll keep focus on the high-level and talk about how to approach the two main phases.
1: The Education Phase
This phase is all about giving value to your audience. Through email marketing, content marketing, ads, and whatever else…your aim is to provide value to people while simultaneously educating them about:
Their pain (i.e. the big problem your course solves)
What life could look like (if they solve this problem)
The process (i.e. a high-level view of what your core method/process is)
How to implement it themselves (but why they shouldn't)
Articles, webinars, guides, and tutorials are great ways to educate your audience.
The aim is to give them a lot of value…although not so much that they won't need you!
This brings us to the most important aspect of the Education Phase…YOU.
As well as educating them about their pain and solution, you must also gain their trust:
Share your story
Provide credibility and proof
Offer stories, examples, and case studies
Focus on the work you've done in the past and the success you've had.
You have to assume that those you're targeting do not know you.
Before you sell to them, you must first earn their trust.
2: The Selling Phase
Now that you've warmed your audience, it's time to introduce them to your core offer.
This often centers around an email sequence that:
Details what the course is about and who it is for
Provides social proof, testimonials, and case studies
Explains the value of the course and the impact it has
Paints a clear picture of what the transformation is for the student
Offers bonuses for those who purchase the course at this stage
For guidance on how to create a high-converting sales sequence like this, read our article: Email Sequence Templates for Building a Loyal Audience.
Another important aspect of this Selling Phase is your Sales Page.
You already started this page during Step 5 (while validating your idea).
Now is the time to update this page and create a high converting, long-form piece of copy.
---
Here are a few exceptional guides that cover all the core steps you need:
---
It's here during this selling phase that you learn the most about your course. No matter how good your launch period is, there's always room for improvement. This isn't where your journey ends.
In fact, your launch is just the beginning…
STEP 13: Sell, Market & Promote Your Course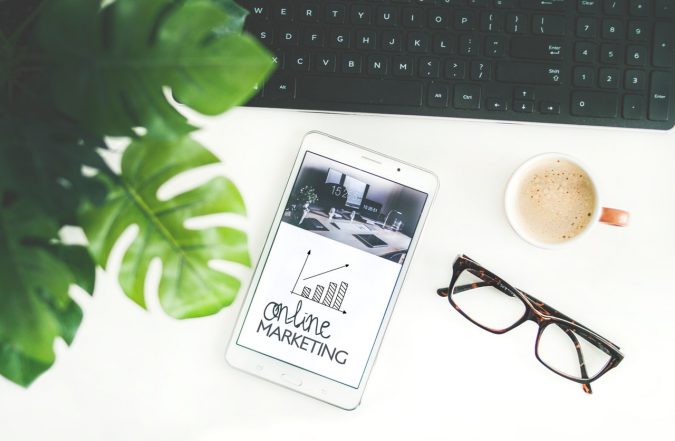 Your launch period is an exciting time.
Maybe you exceed expectations.
Maybe you fell short in a few areas…
By following this step-by-step guide, you set yourself up for a successful launch.
Yet no launch is so good that there isn't room for improvement.
That's why, in many ways, this final step is the most important one of all.
Your journey has only just begun. Based on what you've learned so far, you can now better sell, market, and promote your course in the future.
Track and measure your goals
Gather student feedback as often as you can
Observe student questions and the most common issues
Better know your students and refine your customer avatar
Experiment with different marketing techniques and promotions
Raise your price (or lower it for a short period)
Get creative and have fun!
We see too many course creators launch their course and assume that's it. Yes, an online course is a great source of passive income. Yet this often takes time. You need to try new ideas and improve your course material. You need to expand your budget and create an automatic lead generation system.
In time, you can earn tens of thousands of dollars each month off of just a few hours each week.
Yet this takes time! It won't just happen. It only happens for those who continue to learn.
By following this step-by-step guide, you set yourself apart from most other course creators.
So before you go any further, spend a little time reflecting on what you've learned so far.
Visit ALL the resources we've recommended and bookmark each page.
(Or create a spreadsheet that lists all the links.)
Next, we share 15 essential tools that will help you create world-class online courses. The tools you use are important, but they only work if you follow this step-by-step guide properly.
15 Essential Tools You Need to Create Online Courses
If you want to create online courses that reach the masses and last the test of time, there are certain tools you need. You won't need all the tools on this list, but some are essential.
We've placed an * next to all essential items.
Here's the list of tools you need to consider when you create online courses.
Video, Audio, and Recording Tools
Editing Tools
Planning and Scripting Tools
Presentation and Design Tools
Email and Marketing Tools
18 Best Online Course Builders
Today, there are dozens of online course builders to help you create, publish, and sell your big idea. We share a comprehensive list below, offering a quick overview of what each platform has to offer.
Depending on the course you create (and who your audience is), some of these online course builders are more relevant than others. We recommend you study them all so you can find the perfect one for you.
Standalone Platforms to Sell Online Courses
The following online course builders are standalone, meaning you have greater freedom to create the course you want.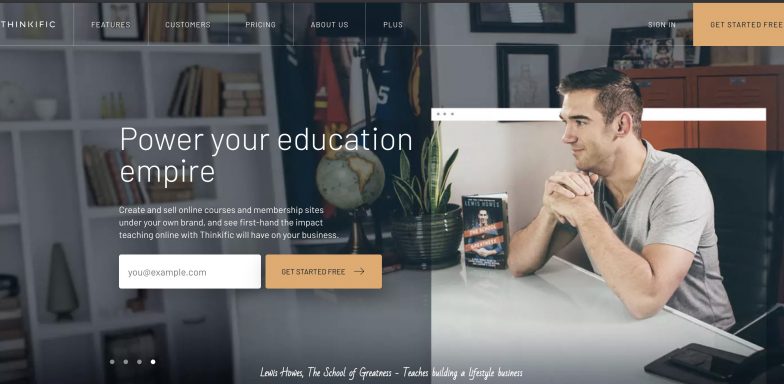 Thinkific provides one of the most robust online course hosting options in the marketplace. They provide many user-friendly features when creating your course, such as email marketing, membership integration, and course bundle options.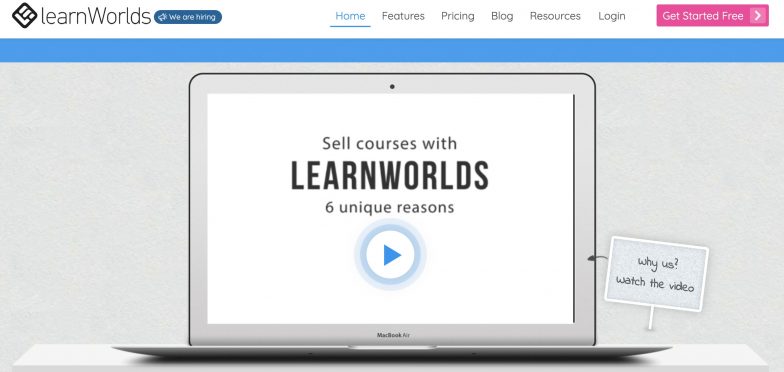 Learnworlds provides an all-in-one solution that focuses heavily on the user experience. From its intuitive course builder to its landing page software, it offers A LOT for the price you pay.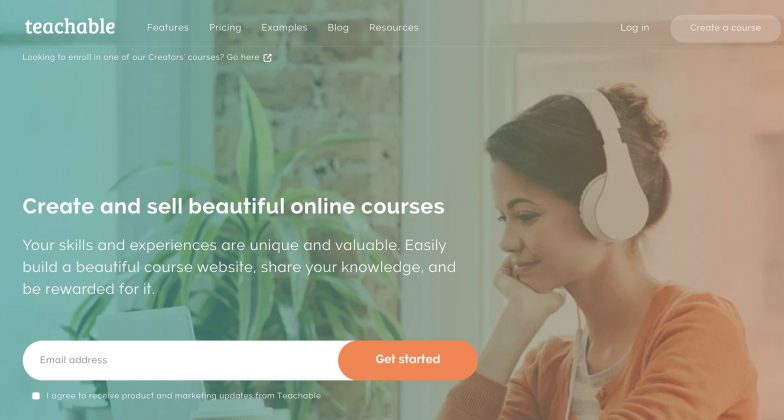 Similar to Thinkific, Teachable offers you an array of features to build your online course. It offers a very user-friendly option, perfect for those getting started.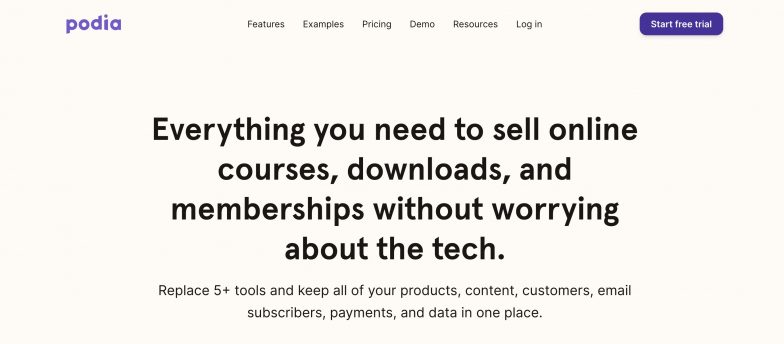 Podia is another course creation software that gives you everything you need to create, promote, and sell your course online. It's also fully customizable, perfect for those who wish to brand their course and have complete control over what it looks like.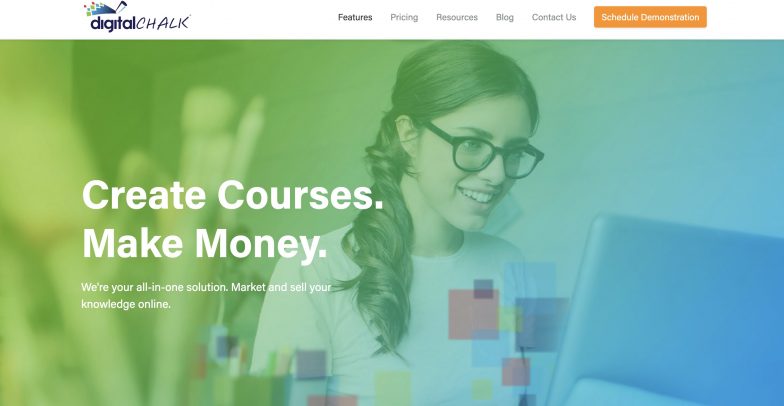 Digital Chalk is another course creator that combines the building, promoting, and selling of your course under one roof. When it comes to support, Digital Chalk is considered to have one of the best support systems (for teachers and their students).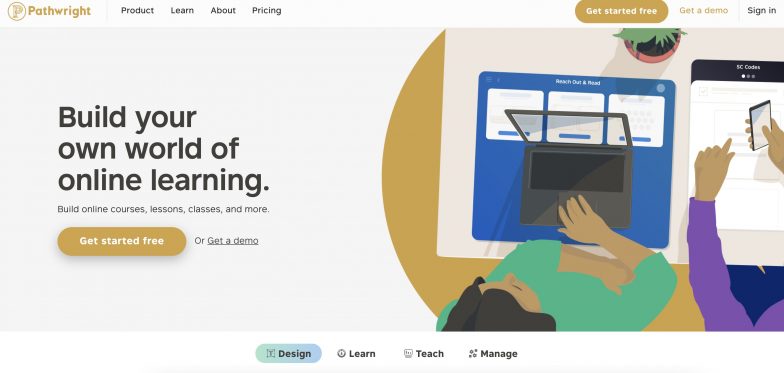 Pathwright focuses on creating a seamless learning experience that immerses both the teacher and the student. Instead of simply focusing on course creation, Pathwright takes the entire eLearning experience into consideration.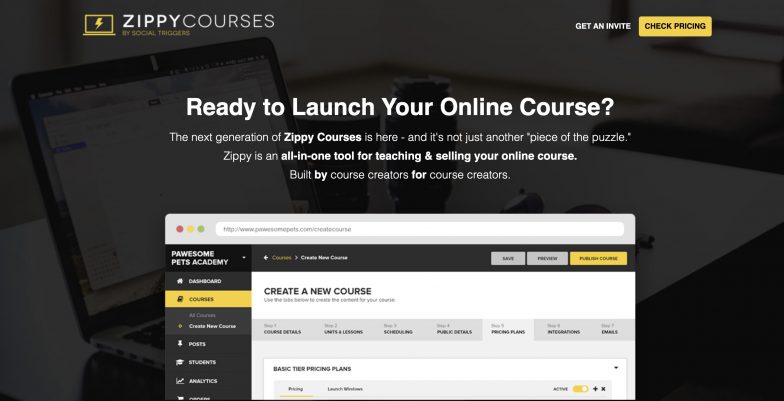 Developed by Derek Halpern and his 'Social Triggers' team — and originally a WordPress plugin — Zippy Courses is now a standalone online course platform.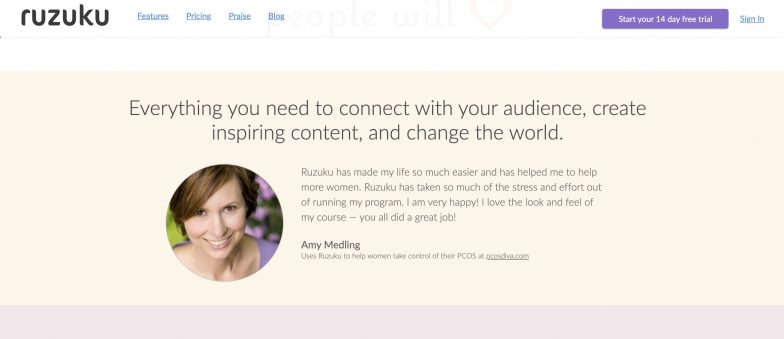 Ruzuku promises to make your life as easy as possible when creating your course. They provide beautiful templates to help save you time and a step-by-step building system that allows you to create your whole course in a fraction of the time (compared to other online course platforms).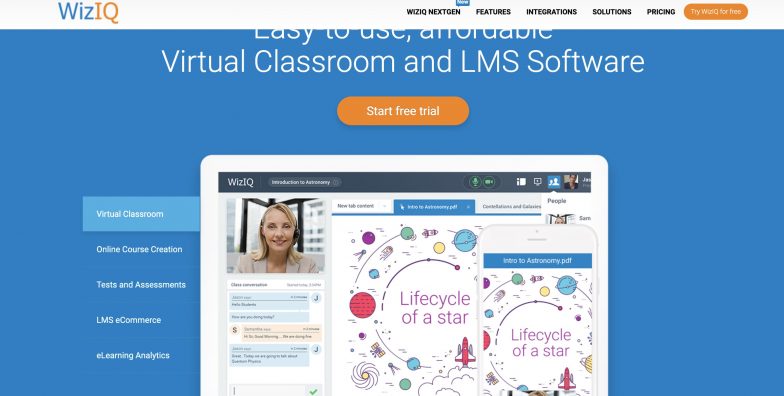 WizIQ provides you with a platform to create a virtual classroom and teach your students in a "live" setting. It comes with an array of tools to achieve this, such as discussion boards and video streaming.
All-In-One Platforms
The following online course builders are comprehensive all-in-one solutions. They not only provide the tools you need to create online courses but other aspects such as landing page creation, email marketing, and community building.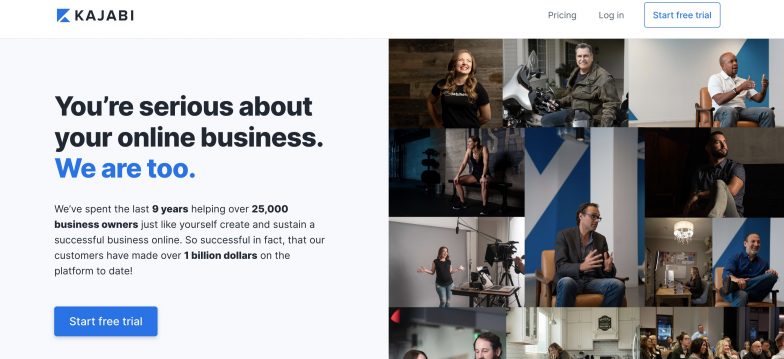 Kajabi says it's "the one system you need to market, sell, and deliver your knowledge online." As this suggests, it provides one of the more in-depth course builders.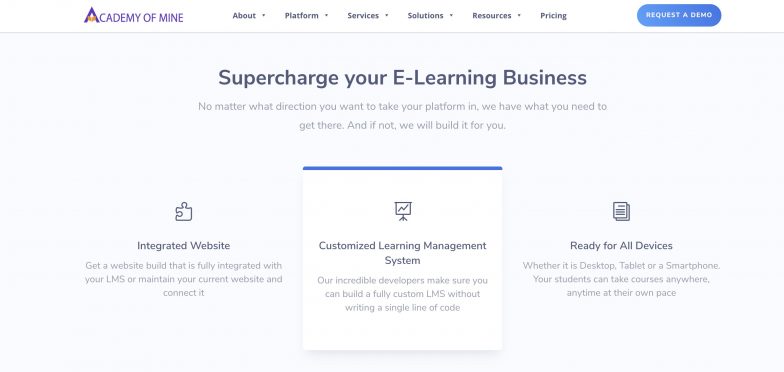 Academy of Mine offers a high-end eLearning solution with personalization at its core. Personalization is at the heart of its strategy, providing you with customized integrations, support, and anything else you may want to build and sell your course.
Marketplace Online Course Platforms
The following online course builders are marketplaces that introduce you and your course to an existing audience. The trade-off for this is that you have less freedom to create the course you want (and access to fewer tools).

Skillshare gives you access to a very large marketplace of creatives seeking creative education. When you use a marketplace like Skillshare, you have less freedom when creating your course. Yet you do get marketing support and access to an already loyal and engaged community of creatives.
UDEMY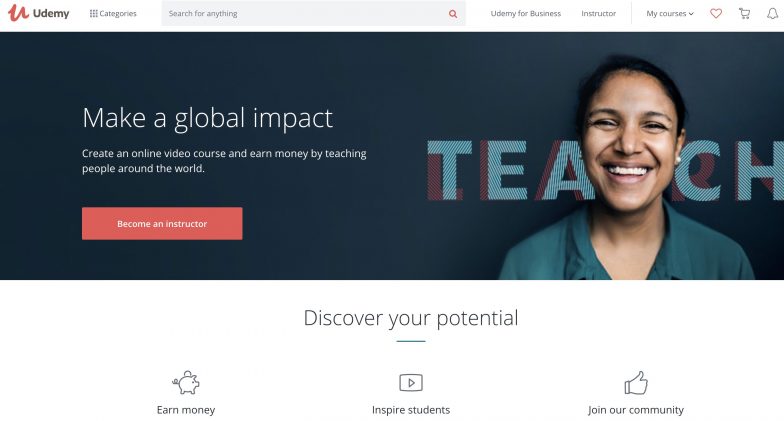 Udemy is one of the biggest online course platforms: with 30+ million students, 40,000+ instructors, and an unbelievable 80,000+ courses! Like Skillshare, it's free to become an instructor and create as many courses as you like.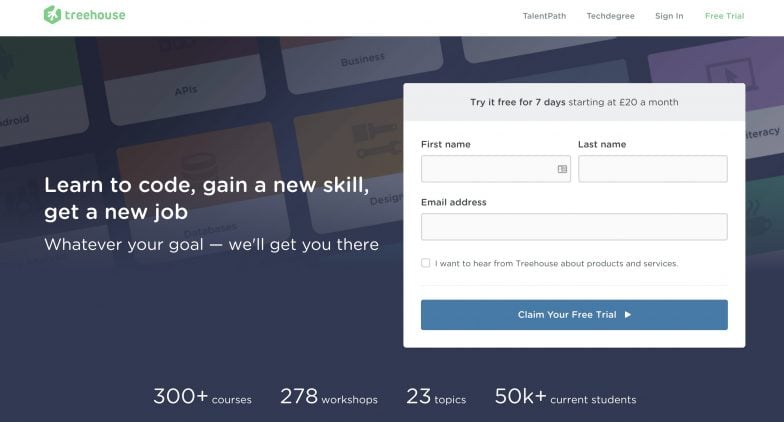 Treehouse is a marketplace that believes in the democratization of education, "committed to making education accessible to students of all races, genders, sexual orientations, and socio-economic backgrounds."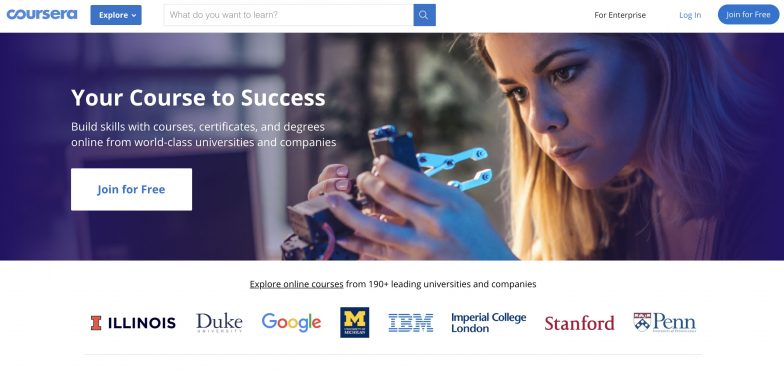 Coursera is not an open marketplace that anyone can use. Instructors at Coursera teach at some of the world's top universities (it isn't a simple program to get accepted into).
WordPress Themes / Plugins
The following online course builders are WordPress plugins and/or themes. They integrate with your website giving you greater control, but the features on offer can be limited.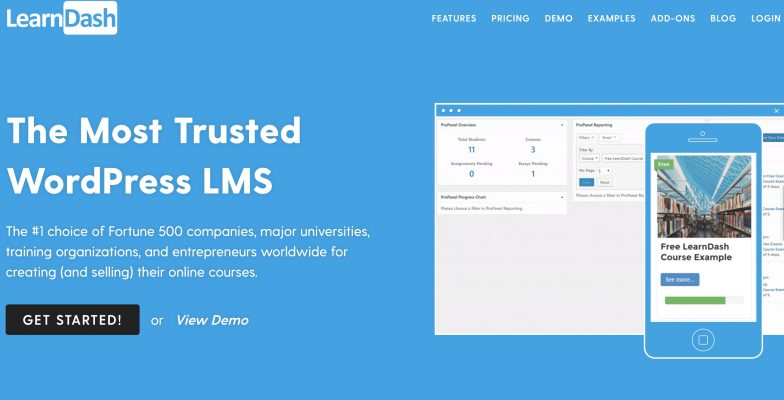 LearnDash is a WordPress plugin, connecting directly to your site. It's used by some large companies, including Infusionsoft, Yoast, and WP Elevation.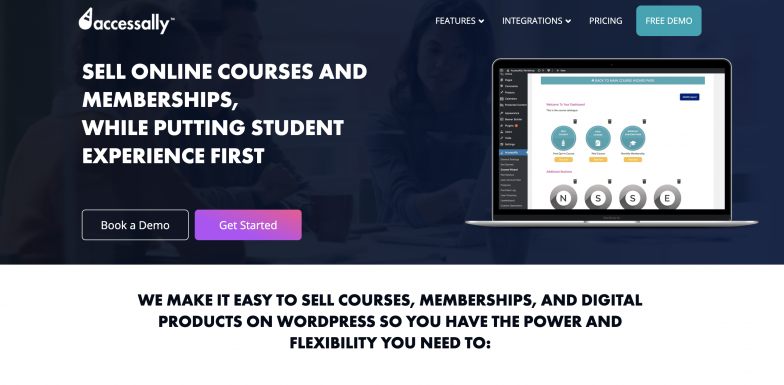 Access Ally provides a complete platform for WordPress users to create online courses, membership sites, and digital products.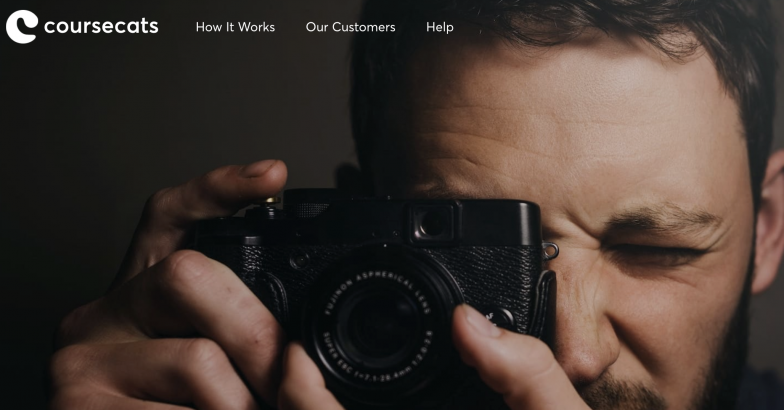 CourseCats allows you to build a beautiful website, grow your email lists, and sell online courses in a single WordPress ecosystem.
5 Tips for Choosing an Online Course Builder
Think about what's more important to you: the freedom to have greater access to tools or to have access to an existing marketplace. Knowing which is more important to you helps you decide what type of online course builder you need.

Consider the future and whether your online course will remain an online course, or if you would like to build a community and/or membership site in the future. If you want to do this, a platform like Kajabi may suit you.

Get clear on the types of content you want to create. If you wish to create a lot of different types of media, you may need a standalone solution like Thinkific, Teachable, or Ruzuku.

Take your core customer profile into consideration. What platform would suit them best in terms of money and time (as well as ease of use)?

Revisit your goals from Step 3. Oftentimes the goals you have (and the vision you set) helps you hone in on the online course builders you need.
** NOTE ** For a comprehensive review on many of the online course builders mentioned, you may like to read our guide: The 16 Best Online Course Hosting Options for 2020 (And How to Choose One)
5 Common Mistakes You NEED to Avoid!
Even if you follow this step-by-step guide, there are many mistakes you can make as a course creator. Here at Mirasee, we've seen them all (and made many of them ourselves).
Such mistakes can not only waste your time and money, but also have a big impact on your student success rate.
So avoid these mistakes as often as you can. Here are the biggest:
1: Long Videos
Attention spans are at an all-time low. So even if you have a lot to deliver to your students, you need to give it to them in an easy-to-digest way.
Where possible, break videos up into smaller chunks. In general, there are three types of videos:
Introductory Videos: 1 to 5 minutes
Tactical Videos: 5 to 10 minutes
Comprehensive Videos: 10 to 20 minutes
Avoid videos that go beyond 20 minutes whenever you can. Your course should have a selection of these videos types throughout. But the more tactical videos you can deliver, the easier it is for your students to digest.
2: Planning Too Much
As you can see in this step-by-step guide, you have to plan a lot of the process.
BUT DO NOT OVERPLAN!!
At some stage, you have to quit planning and start creating. We see course creators hold on to their great ideas for too long. They want to make it perfect. Well, perfection doesn't exist.
Have high standards, sure. Just ensure you let your creation fly the nest…
3: Giving Too Much Content
There's a fine line between giving your students what they need and giving them what you want.
You could create a lot of content: workbooks, exercises, videos, interviews, etc…
The question is: what do your students need?
Oftentimes course creators continue to give more and more value because they simply can. At some stage, this becomes too much and overwhelms their students. Less often is more. So although you need to deliver massive value to your students, this rarely means you have to deliver 100+ lessons.
4: Complicating The Process
Keep it simple.
Your course should be as long as it needs to be. However long it is, your job is to make it a simple journey for your students. Where you can, reduce any unnecessary content. Make the whole process as easy to follow as possible.
You may want to include something in your online course…but does your student need it?
5: NOT Testing!!
It's one of the most important steps in this entire guide. Validate your ideas before you create your course.
Once you have created it, test it with an initial (and manageable) class of beta students.
Whatever you create the first time around WILL NOT be perfect. Listen to feedback. Fill in holes. Remove what you need to.
A properly tested online course is the one most likely to succeed.
3 Bonus Tricks to Help You Build Profitable Online Courses
We couldn't possibly bring this Ultimate Create Online Courses Guide to a close without sharing a few Bonus Tips that didn't make it into the step-by-step process.
The following tricks won't fix a broken course.
Added to an already successful one…you can turn good into great!
1: Drip Your Course Content
Depending on the size of your course, you may wish to drip feed your course content over a period of days or weeks. What this means is that instead of giving your student complete access to all your content, you only allow them to see the first few lessons or modules.
Then, over an automated email sequence, you "drip" new content over time.
This technique can help improve student focus and engagement, as well as lowering their overwhelm. Again, this does depend on the size of your course (and your customer profile).
You can also choose to give them complete access AND drip feed their content via email over a few weeks. This gives your student the freedom to choose the best course of learning for them.
2: Build and Nurture a Community
Creating a community around your course is one of the best things you can do.
There's so much content out there in today's world. It's difficult to know what to listen to, and the reality is that your students will lose focus and get distracted. A community can help prevent this because it introduces them to other people just like them.
It creates accountability and fosters connection and engagement.
It helps them feel like they're not alone.
(As well as providing social proof surrounding you and your authority).
Through a Facebook Group, membership site, group calls, or even a private Slack channel…it's easier than ever for you to build a community for your students. No matter what your course involves, there's almost always a need to build a community around it.
3: Create Partnership
The problem a lot of course creators face (both in the beginning and further down the line) is that they feel like they're on their own. They are teacher, marketer, salesperson, and support team. It can feel overwhelming. It can also feel lonely and isolating.
A good way to prevent this is to set up partnerships with:
Other course creators.
Other creators/businesses that share a common audience.
Your most engaged students (create an ambassador team).
Affiliate marketers, bloggers, and those with an engaged audience.
Not only can such partnerships increase sales and build your audience, but they can help you connect with other like-minded people. You can choose to do all this on your own.
Or you can choose to involve others and create valuable connections.
35 Resources to Help You Create Online Courses That SELL!
Before we complete this Ultimate Step-by-Step Create Online Courses Guide, here's a list of resources you may like to bookmark and read later. We've written this ultimate guide to be the one-and-only resource you need.
We hope we've achieved this goal and given you the best resource online.
Regardless, we appreciate that we've only scratched the surface on certain topics. That's where this list comes into play, allowing you to go deeper into the aspects you need the most help with.
Mirasee Guides and Articles:
Teachable Review: Pros, Cons, Pricing & 30 Days Free Trial (2020)
The Ultimate Udemy Review: Is It Right For Your Online Course?
Other Guides, Articles, and Resources We Love:
THE ULTIMATE STEP-BY-STEP GUIDE TO CREATE ONLINE COURSES!
Anyone can create an online course. Not everyone should!
Having read this Ultimate Create Online Courses guide, you should know if your online course idea is worth pursuing. If it is, follow the steps in this guide and you'll set yourself up for success.
Creating a successful, profitable online course isn't hard so long as you follow this process.
Most course creators don't. They skip steps and cut corners.
All they care about is building a new passive income stream.
Their failure can quickly become your greatest advantage!
The world needs more GREAT courses. The entire industry grows year-on-year and we're set to see unprecedented growth. Now is the perfect time to get involved, so long as you commit to create online courses that have mass impact.
If you would like to Take Action having read this guide, join us for our next Course Builders Bootcamp. In this FREE Bootcamp we show you How To Create, Sell, and Profit From Your Own Online Course—BEFORE You Build It! We take many of the steps discussed in this Ultimate Guide and show you how to put them in action.
FREE Course Builder's Bootcamp!
In just 6 days, learn all the essentials to create a successful online course!