The Real Cost of Marketing Your Business (That Marketing Experts Don't Want You to Know)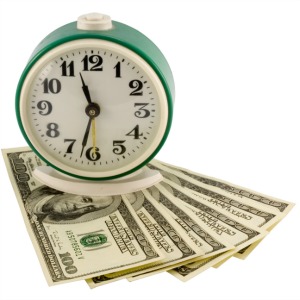 As small business owners, we're bombarded with marketing advice all the time:
If you want tons of traffic you should guest post! If you want more clients you should master the art of the follow up! If you want more new business you should post infographics on Facebook and offer free advice in LinkedIn Groups!
And most marketers are really excited to tell you about how all of these tactics are ABSOLUTELY FREE.
Sorry, but nothing's really free. If there's one big lesson for you to learn about marketing (and business in general), it's that if you want to save money, you have to spend time. And if you want things to take less time, you have to spend some money.
Most marketing experts will leave that part for you to figure out on your own.
But let's face it: most of us with service-based or online businesses are bootstrappers. We don't like to spend a lot of money on marketing. We prefer to attract new leads by commenting or posting on other people's sites, attending networking events, or participating in Facebook or LinkedIn groups. All of these methods can be extremely effective. But have you ever thought about how much time they take?
While it's easy to understand the monetary cost of advertising, other forms of marketing are harder to quantify. And when you're just starting out in business, it's even harder to figure out just what it will cost to market your business and what the returns (increased revenue) might be.
So instead of experimenting with different forms of advertising – based on serious research on your target customer, of course – you don't spend any money at all, and continue to do your other "free" marketing in the hopes that it will work.
This can amount to a whole lot of wasted time for you, the "solo-preneur" who doesn't have the ready cash to accelerate marketing efforts but thinks she has unlimited hours every single day to spend at a computer commenting, sharing, liking, and posting in the vain hope it will result in new clients.
There's Got to Be Another Way!
Yes, there is! Here's another way to create a marketing budget for your start-up business. It involves placing a cash value on your time (shudder).
Yes! Your time is worth something!
First you have to decide what it's worth. An easy way to do this is to decide what you'd like to pay yourself, per hour, to be a business owner. For simplicity's sake let's say your salary is $50 per hour (it doesn't matter if that's what you charge for your coaching sessions or whatever. We're talking about what you're taking home at the end of the day, before taxes).
Second, choose how much time you want to spend on marketing. Forget about what you "should" spend – there are no "shoulds", because every business is different. Say you budget two hours a day for marketing activities. That's $100 per day, or $500 per week, all year long (because you haven't set up your business to let you take a vacation, am I right?). Assuming you take weekends off (yeah right!), your effective cost of marketing – taking only YOUR time into account – is about $26,000 per year.
Let me guess – when you did the financial planning for your business, you only budgeted $200 a month for marketing, didn't you?
See why this calculation doesn't work? I bet some of you aren't yet earning $26,000 per year in revenue, especially if you're just starting out. But when you consider how much time you spend trying to "get your name out there", you might be spending more than you're getting back in new clients.
So What Can You Do?
First of all, figure out what works. Do you have a CRM (Customer Relationship Management) system? Good. Go in there and find out where you got all your clients from. Were they referrals, did they find you on Google, did they click on a Facebook ad, or did they find you at a networking event? You will be able to see which of your marketing efforts are most effective, and narrow down your activities to the top two or three that work the best.
Using our $50 per hour example from above, if you find that it takes four hours of social media marketing to acquire one coaching client who buys two 60-minute sessions at $100 per hour, then you effectively "spent" $200 to acquire a $200 client. Returns: net zero. It's easy to see that the time wasn't worth it.
On the other hand, if you can acquire that same client after a 15-minute interview (one that didn't require much prep because you really know your stuff!), then your client acquisition cost was only $12.50. Returns: net $187.50. Totally worth it.
So let's say that your last ten clients resulted from the following marketing activities:
A recent radio interview: 3 clients
In-Person Networking: 2 clients
You might think this breakdown doesn't tell you much. But when you dig further, you notice that seven clients came to you after hearing you speak, in one format or another. This is a strong indication that your marketing time could be better spent doing public speaking than posting updates on social media. (Not that you should stop doing posting all together, but it doesn't have to be the main focus of your marketing if most of your clients come from somewhere else).
How to Begin Tracking Your Time Cost of Marketing
If you're just starting out in business and you don't yet know where your clients are coming from, begin keeping track of your sources of work immediately. Use a CRM (if you can) or even just a spreadsheet to get started. When you get inquiries, ask how they found out about you, and record that information. Trends will start to emerge quickly, and you will easily see where to direct your marketing hours.
Next, start keeping a list of your marketing activities, and how long you spend on each one. Maybe you spend two hours a week on Twitter, an hour on Pinterest, three hours at networking events, and an hour designing Facebook ads. Multiply all of that time by your take-home hourly rate (remember, that's not the same as the rate you charge your clients).
Compare those time costs to your most effective sources of business. If you find that your Twitter time never brings you any business, but your Pinterest time does, it's a strong indication that you should spend more time on Pinterest and less time on Twitter.
Finally, never forget that free marketing is never really free. If you're not spending money, you're spending time instead.
And somewhere, the cost of your time needs to be factored in to your business financial planning. If you're tracking these "costs" in a spreadsheet, I suggest you can incorporate it into your own salary or dividend line, as that will make this intangible "spending" a lot more real for you.
Once you know what type of marketing works (and yeah, I understand this is going to take some time, so start tracking it right from the beginning, promise?), then you can spend your time more wisely, doing "free" marketing activities that actually bring money into your business. Soon, your $500 per week time cost of marketing will start to pay off and you can continue to hone your marketing activities until you only do what you know to be most effective.