Blog Comments, Subscribers and Opt-In Offers, Oh My! (Project ABC)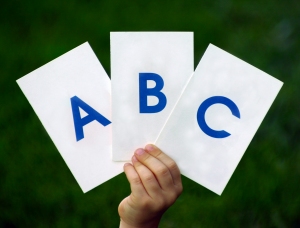 Is anyone else having an absolutely crazy fall?
Man alive, there just don't seem to be enough hours in the day.
However, after a longer-than-I'm-proud of honeymoon recovery period I managed to get back in the habit of regular work on Project ABC.
I have a confession to make, because I promised I'd let you all know about the successes and failures of this process.
A week after I got home, Danny asked me how work on Paying for Life was coming and I stammered out a pretty generic "Oh, I'm working on it, I swear!" response.
He called me on slacking off and rightly so. It smarted a little because I'm a grown-up and should be able to devote the time to building my business without being told to. Especially considering how often I encourage our various students to do their own work on time.  But there you go, the shoe is on the other foot, and I accept my rebuke.
It was just the kick in the pants I needed to get me from "I should…" to "I did."
If you've been putting a little less than you ought to be in your own business, I'm telling you:
Quit slacking.
Someone is noticing and raising their eyebrows at you knowingly. Even if you can't see them or they don't tell you.
So, what has been done since mid October?
Happily – quite a bit.
My landing page is ready to go with a piece of opt-in bait I'm quite proud of. You can check it out here: www.payingforlife.com, but don't feel obliged to subscribe! (If you happen to know an 18-24 year old  who's forever out of pocket though, feel free to send them the link!)
Something that ended up being more of a challenging time-sink than I'd imagined was setting up the result and confirmation pages within AWeber and my site itself.
I've built landing pages and the associated confirmation and thank you bits for dozens of our webinars, products and other things, but I'd always been following instructions.
Doing it from scratch was complicated and ate up almost an entire Saturday afternoon.
So I made a little chart that I can follow next time, and of course – I'm sharing it.
If I can save even one person the anxiety of changing the links in their auto-responder code for the fourth time I'll consider it to have been worthwhile. (Thank you, Robyn, for making it pretty.)
Here's the step-by-step:
Create 4 pages on your site. Call them Landing, Confirmation and Thank You and [OPT-IN-BAIT-NAME]. The Opt-In Bait page might just be an uploaded video or PDF.
Create your List in AWeber (or equivalent). Set your "Success" page to your "Thank You" page
Create your form. When it asks you for a Thank You page enter the URL for your "Confirmation" page.
Populate your pages with content and pause to wonder why AWeber has the names backwards. (My theory: They aren't thinking in the marketing terms we're used to. When they say "Success Page" they mean: Success! – Someone finished the whole opt-in process. To my way of thinking that's when you say: Thank You, your cool stuff is on its way. When they say "Thank you," it's for someone starting the process – they've given the email, but not confirmed through the system – to me that's a confirmation of intent – but not yet time for thanks or celebration.) Your Landing page will include the opt-in form you create in Aweber.
Write the Reward Follow Up email and include a link to the Opt-In Bait.
Test. Wait a few hours. Test again. Get a friend to test it. Is it working?
Pour yourself a drink.
Copy First, Content Later
If you've taken any of our trainings, you know that Danny has a pretty good piece of advice when it comes to landing pages and opt-in bait. "Write the copy first."
Okay, fair enough – but does it really work?
I wrote "20 No Bullshit Ways to Make $30 Tomorrow" before the landing page copy.
I wrote the landing page copy before I got very far with "How to Re-Think Your Degree and get it Working for You in 30 Days or Less."
It was totally intentional to try both methods. I didn't forget that it was recommended to do the copy first at all.
The result? Writing the copy first is about a million times better and easier.
I knew what points were the most important to hit, I didn't have to wonder "is this right? Is this important?" I just checked my copy and more or less stuck to it.
Call me a believer.
As soon as I realized my mistake I stopped work on my second bait and wrote the copy.
Here's the landing page text – I'd love your opinion.
Turn Your Unused Degree into an Actual Job
Do you have a degree that hasn't helped you get a job?
You know what I'm talking about. English? History? Communications? Philosophy? Fine Arts? Anything ending in "Studies?"
It's nothing to be ashamed of – following your passion is the path to happiness.
It's just a shame that it's not also a path to a living wage.
So a few months after graduating when the student loan hounds come barking at your door for repayment, and you're still slinging lattes at the local Starbucks, you might feel as if you've been royally screwed.
Well, you have been.
But you don't need to take it laying down.
You paid for that diploma with sweat and dollars so come hell or high water it's going to start earning its keep.
It may not seem like there are a lot of in-demand or lucrative skills in your comparative Russian literature degree, but believe or not – if you managed to get it, you can talk someone into paying you because of it.
It's all in how you look at it, and how you present it.
In "How to Re-Think Your Degree and Get it Working for you in 30 Days or Less" I'll show you:
The valuable experience you didn't know you had.
How to tell, in advance, if a job will be a good fit for your skills.
How to explain the usefulness of your degree to any hiring manager.
Don't hesitate – there's a perfect (or at least tolerable) way for you to make money from your education out there waiting for you right now. Get it before someone else does!
Subscriber 1 and Commenting
I had a little happy-dance moment last week after I'd completed my first day of commenting. Within one hour, I'd gotten a subscriber! WooHoo! Oh, Marko, you wonderful creature; you gentleman, you scholar!  You veritable prince of the internet!
I doubt he'll ever know how happy he made me.
Then sh*t got real.
Holy bananas, it's happening. All those screen names are real people and I'm making promises to them that I'll be expected to keep. They'll reading my work, and judging it because they put their trust in me – at least to the extent of giving me their email address and permission to contact them again.
That means emails need to be prepared and content readied. Website finished and populated, guest posts to pitch, blog comments to write, relationships to build, products to develop and dozens of other things to make look effortless.
It's pretty exhilarating.
Something I'm noticing about commenting: it actually takes more time than I anticipated. Since I know I have, if not quite an ulterior motive – probably not the motive that the blog owner is most hoping for – I'm putting a lot of effort into making really interesting, useful blog comments.  I wouldn't call it a moral quandary, but it does give me pause, and make me really sweat over providing value from the get go.
When you go out there and comment on blogs – how do you feel about it? Do you have strategies for making it go quickly?
So, Next Steps?
Split-testing and more commenting. The coming weeks are all about blog commenting and split-testing my landing pages. I'm really curious to find out which opt-in bait converts better. I've got a hunch that it will be the Re-think your degree one. What do you think?
I've also got a running list of places to pitch guest posts to, and some ideas for each. I'm excited to get started on that process, but I want to have both landing pages fully ready for testing and a little more presence in terms of blog comments first. Expect more news on this front in the December update.
I admit, I'm still a little anxious about split testing – I've started experimenting with Visual Website Optimizer, and while I can see it's doable – it's a little like learning a new language. Possible, immensely useful, and second nature once you get going, but hard to start.
To all of you who are in a similar start-up phase: how's it going? What have you accomplished in the last few weeks?